The Cricut Maker is so exciting because of all the different materials that it can cut. One of the materials I'm most excited about is basswood so today I'm sharing a round-up of the best Cricut Maker Wood Projects I've seen. I hope that it inspires you and helps get your creative juices flowing too!
What do you need for Cricut Wood Projects?
To cut wood you will need a Cricut Maker or Cricut Maker 3. You will also need a knife blade and a strong grip mat. I also recommend that you have some painter's tape on hand and that you use it to tape down the edges of the wood or veneer to your mat to help prevent it from moving any during cuts. Just run a line of it around the outside edges and that should do the trick.
What kind of wood can you cut?
Cricut Maker Wood Projects
Farmhouse Sign
This Farmhouse Sign by Jenny from Everyday Jenny absolutely stopped me in my tracks the first time I saw it! You need to check it out to see the tutorial and how she changes it out seasonally for Christmas. It's just too cute.
Stocking Letters
Lindi from Love Create Celebrate has a tutorial for how to make these adorable wooden letters that she attaches to stockings to personalize them.
Name Puzzle
These wooden name puzzles by Angie from Country Chic Cottage are so cute and I think they would make a great gift for a new baby or first birthday.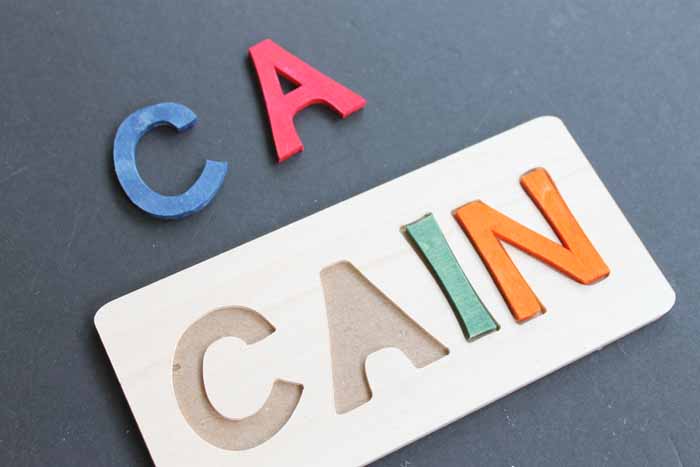 Earrings
Recently I share a tutorial for Cricut Earrings that are super easy to make and you can grab the cut file and make your own in no time at all.
Wooden Coasters
Abby from Sew Much Ado has a tutorial for these amazing wooden coasters she made with her Cricut Maker along with 2 other cute stocking stuffers.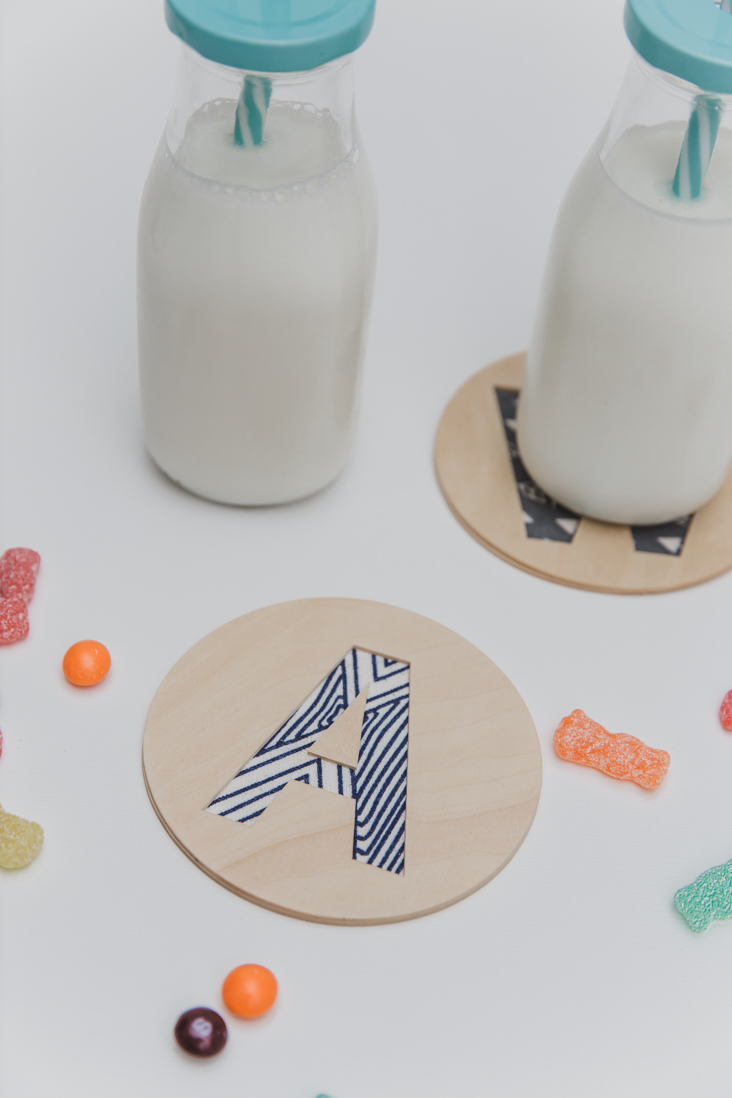 Home Sign
You already saw Jenny from Everyday Jenny's cute Farmhouse Sign above but I just had to include her Seasonal Home Sign because it's just too cute. All of her stuff is so creative you really need to go check it out.
Basswood Welcome Wreath
Sarah from The Simply Crafted Life has a tutorial for a great Welcome Wreath and helpful tips for using your knifeblade to cut out letters.
Wooden Tree Ornaments
I showed you Lindi from Love Create Celebrate's Wooden Letters that she added to personalize stockings but you also need to see these Christmas Tree Ornaments that she made. This gives me so many ideas for ornaments that I can make for Christmas this year.
Summer Popsicle Sign
I love the super cute colors that Jenny from Everyday Jenny used in her Summer Popsicle Sign. She also shows how to cut basswood in this tutorial which is super helpful.
Wood Veneer Art
Angie from the Country Chic Cottage has a very detailed post showing how to cut wood veneer with your Cricut Maker and how she made these cute wood art pieces.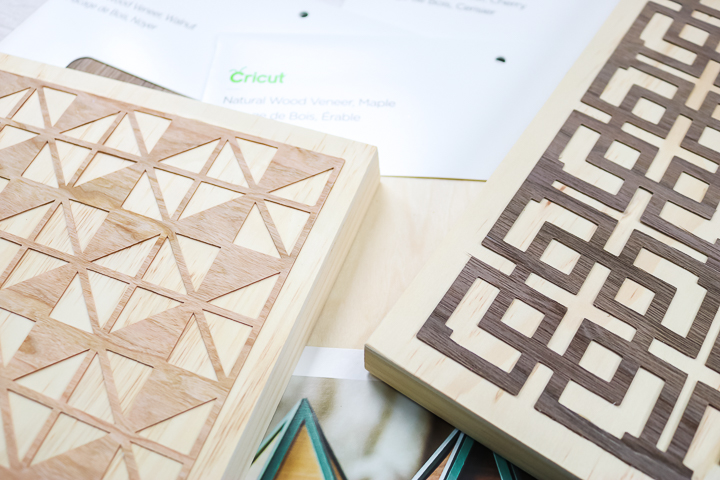 No Place Like Home Sign
Sarah from The Simply Crafted Life has a cute There's No Place Like Home sign.
Wooden Name Place Settings
Lindi from Love Create Celebrate has a tutorial for how to make these elegant wooden place settings with her guests' names.
Valentine's Day Sign
Jenny from Everyday Jenny made this super cute Valentine's Day sign that makes the perfect addition to any Valentine decor.
Engraved Earrings
Angie from The Country Chic Cottage has a great tutorial for how to make engraved wooden earrings.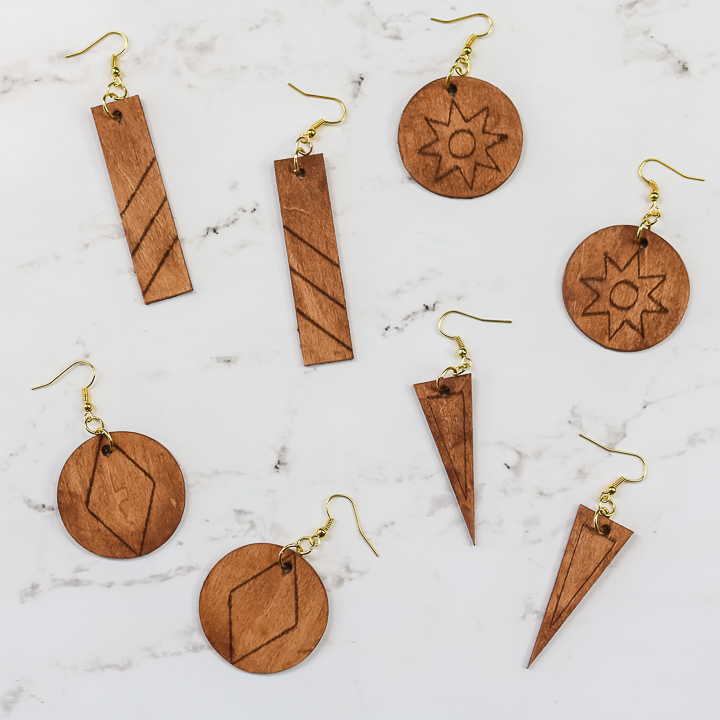 Picture Puzzle
I made this one with chipboard but you could easily make a picture puzzle with the basswood or even make the top layer out of the veneer for a framed look.
So now that you've seen all of these great Cricut Maker Wood Projects what ideas do you have? I'd love to hear what you are going to make in the comments below!
More Cricut Fun