For my recent solo trip to Virginia with my sons I knew that I needed to be prepared to entertain my kids for at least 9 hours in the car. As the only grown-up, I needed to focus on driving, so I needed happy kids. Here's what I did to prepare along with some thoughts on what worked for us and what didn't. I had a 3 1/2 year old and a 10 month old to entertain. Keep in mind that your kids are probably different, but this might give you some ideas to help you out on your next trip.
So what worked for us? Snacks, the iPad, and Busy Bags. Snacks and the iPad are pretty self explanatory, so I'll show you what I Busy Bags are. I made 3 bags full of stuff to entertain my 3 1/2 year old. Whenever he'd get bored, I could easily grab a bag and pass it back to him.
Busy Bag #1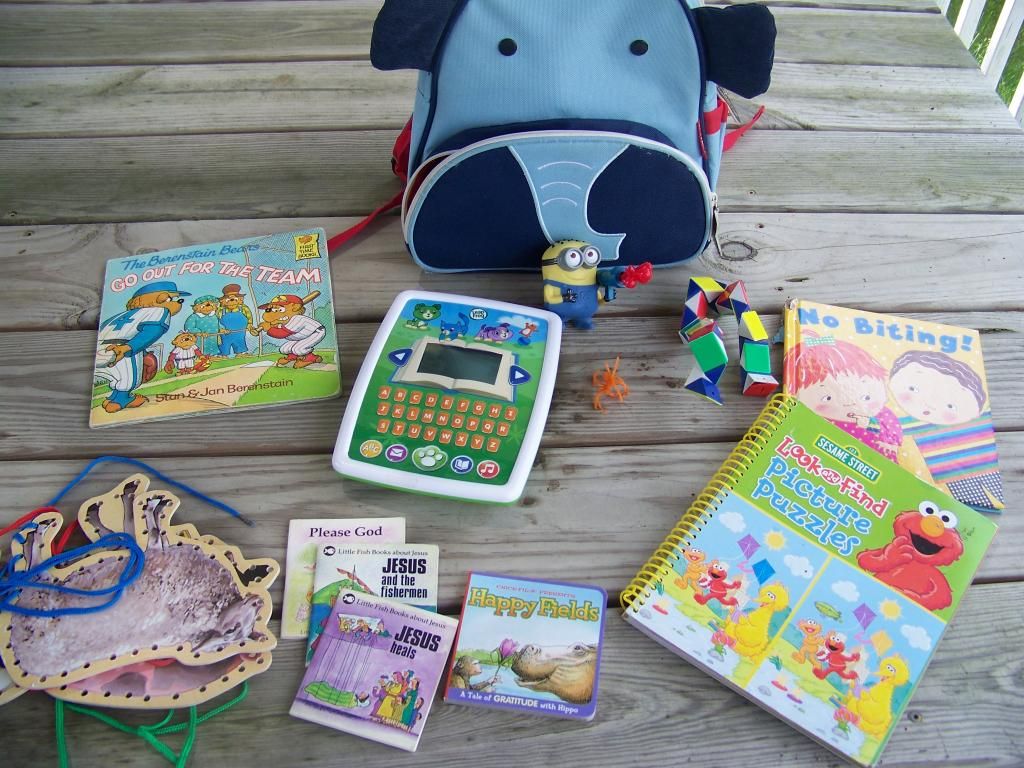 So in this bag I packed a few books, animal lacers, a LeapFrog Story Tablet, and some little toys.
Busy Bag #2
This bag contained books, a LeapPad 2, stickers, crayons, a coloring book, and a phone.
Busy Bag #3
And in the final bag there were books, a memory matching game, crayons, a coloring book, and Leap's Phonics Pond toy.
Having these items in bags helped me to be able to hand them to him easily and it helped us to stay a little more organized in the car. I also packed these bags a while before our trip so these were all books and toys he had not seen for a little while, which I think helped to make them more interesting.
Anyone else take their kids on a long trip lately? What do you do to keep them entertained? Got any advice for parents going on a solo trip with the kids?