As I mentioned last week life has been a little crazy and getting back to routine and cooking this week has been so good. I've been in the mood for fresh salads and I came up with this recipe last week which will be on the menu this week too.
A Cheater's Oriental Chicken Salad
Ingredients
2 cups of Romaine, chopped
1 can of Mandarin Oranges, drained
8 ounces of grilled chicken breast, chopped
Mix all of the ingredients and enjoy!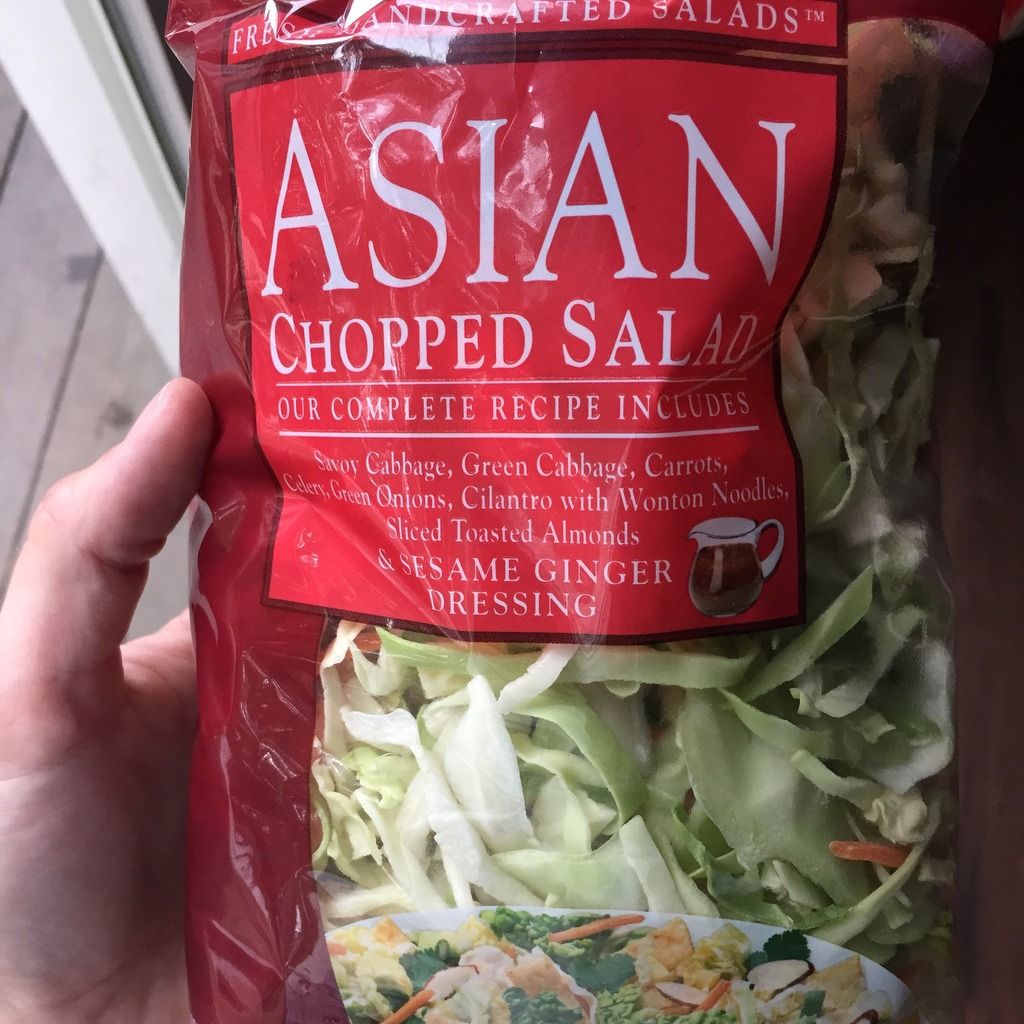 That's why I call it "A Cheater's Oriental Chicken Salad". The kit has savoy cabbage, green cabbage, carrots, celery, green onions, cilantro, wonton noodles, sliced toasted almonds, and Sesame Ginger Slaw dressing. I had initially planned to make an Oriental Chicken salad from a this recipe but when I saw this kit at Sam's Club I saw an opportunity to save myself some work. The kit was only $2.48 so I feel like it was more than worth it.
This made a pretty large salad- I would say 3 entree-sized servings of salad. The total calories for the entire salad was 1255 so divided by 3 means it's only 418 calories per serving.
Overall we really loved this easy salad and I hope you do too! Do you have any favorite salad recipes? I'd love to hear them in the comments below!
Linking up with Melt in Your Mouth Monday and Monday Funday.