In thinking about Easter I wanted to come up with something nice but simple to decorate our table. I considered a lot of different styles but then landed on wanting to do something that felt very natural so I chose to make a burlap table runner.
Then I saw this burlap runner in Hobby Lobby and I bought it. I wanted to jazz it up some though and I decided to paint white stripes on it. I used my quilt ruler to measure and marked out my lines with masking tape.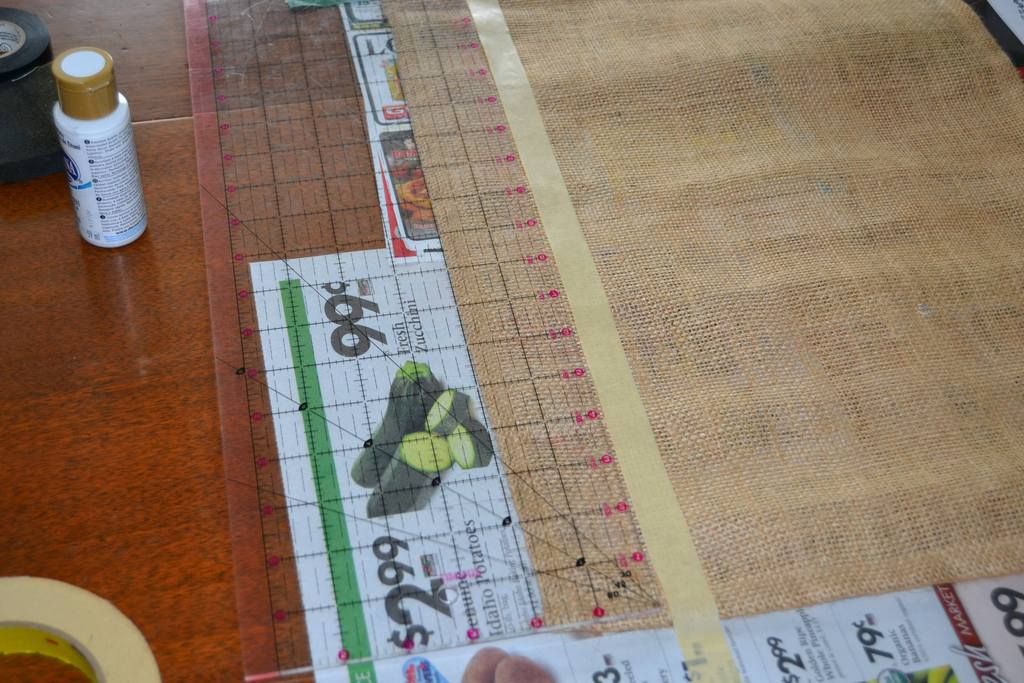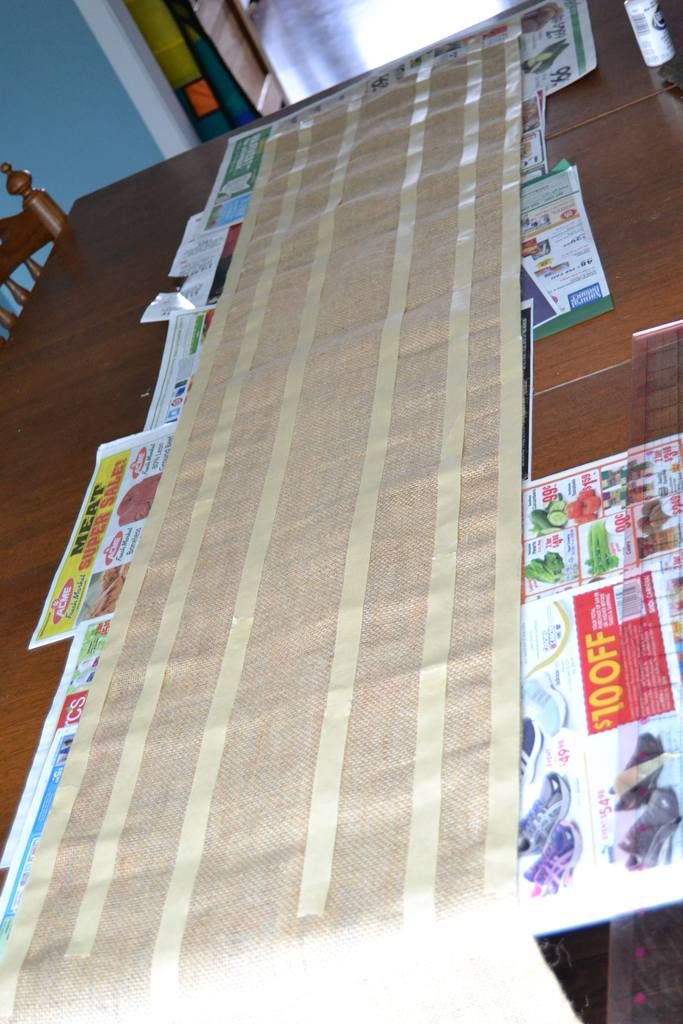 The paint I used is Americana Snow White. I dabbed it on with a sponge brush. I was heavier in some areas than others. I wanted it to have a less than perfect look to it… a little rustic.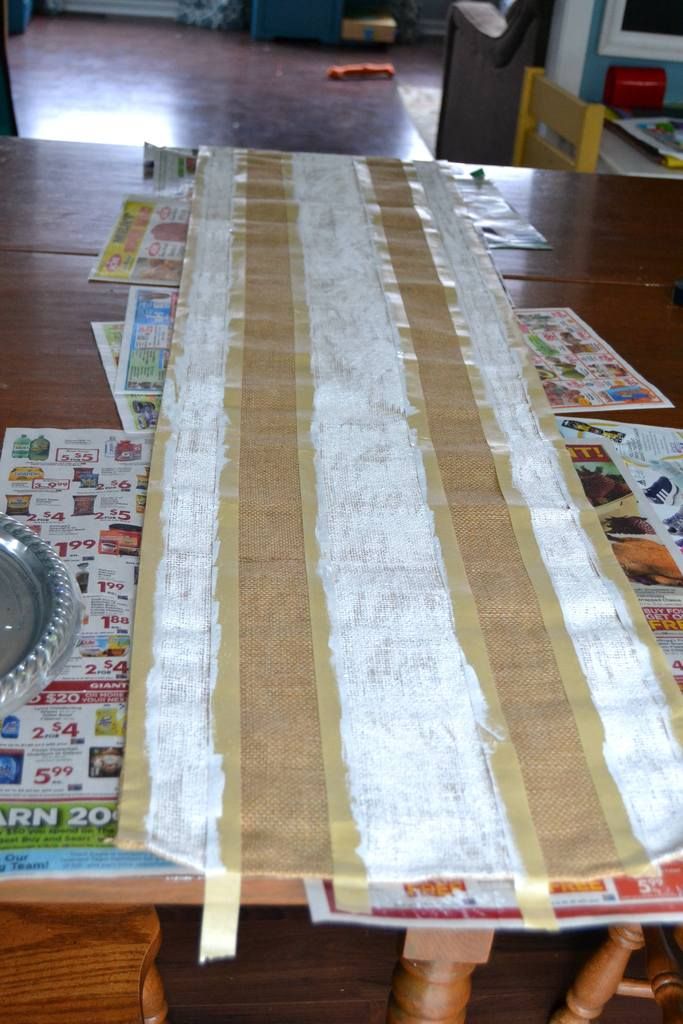 As soon as I was done painting I took the tape off of the runner and allowed it to dry.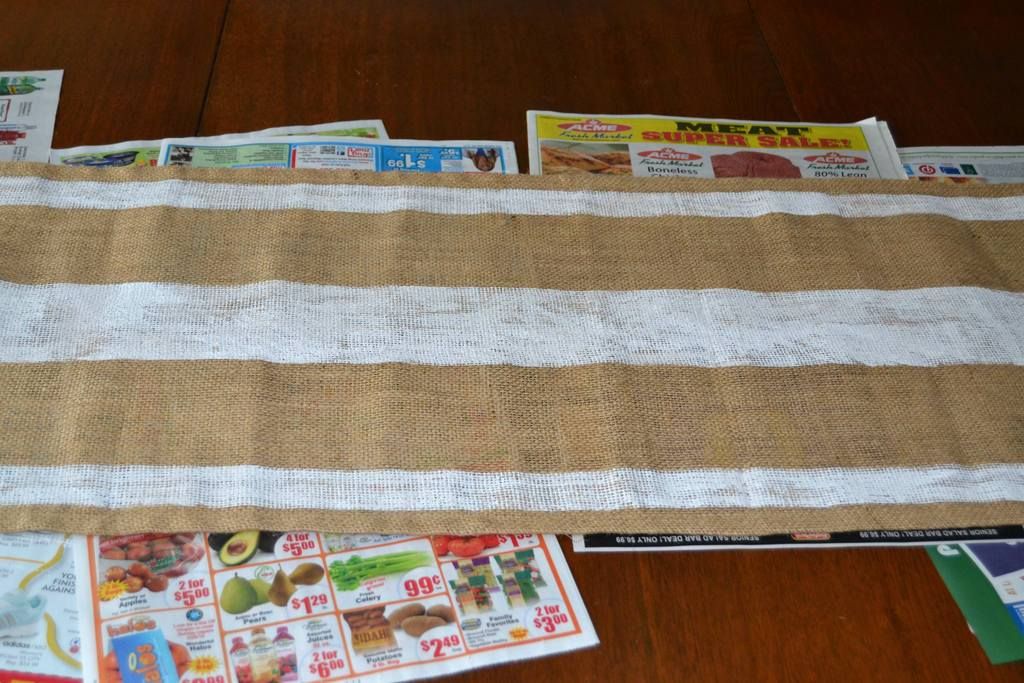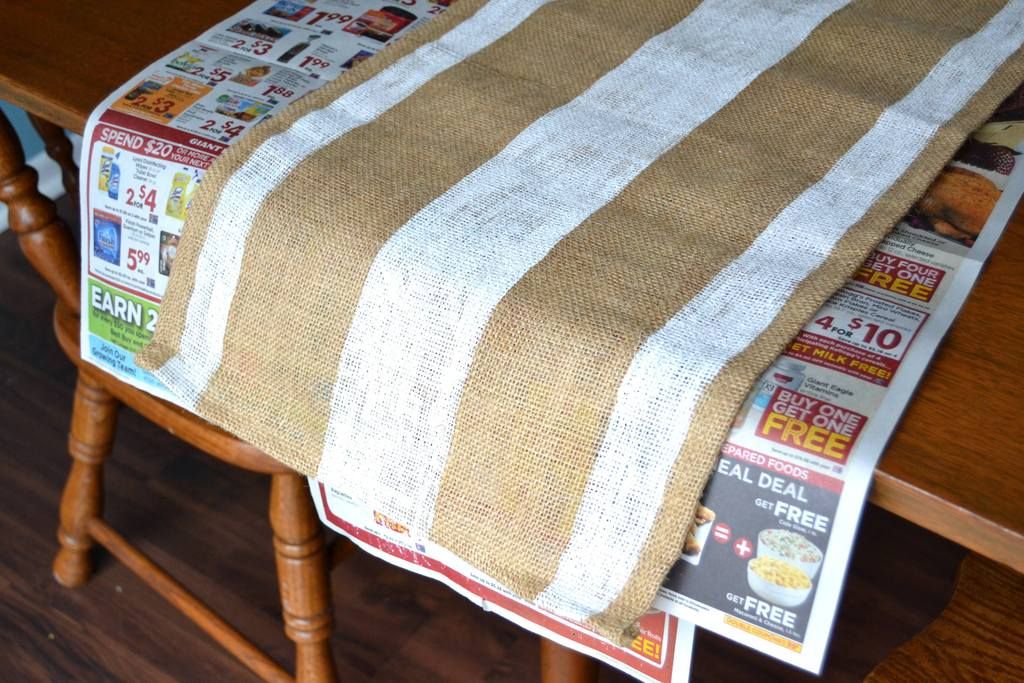 For one last touch I added some white pom pom trim. I like to think of it as my fun little nod to Easter.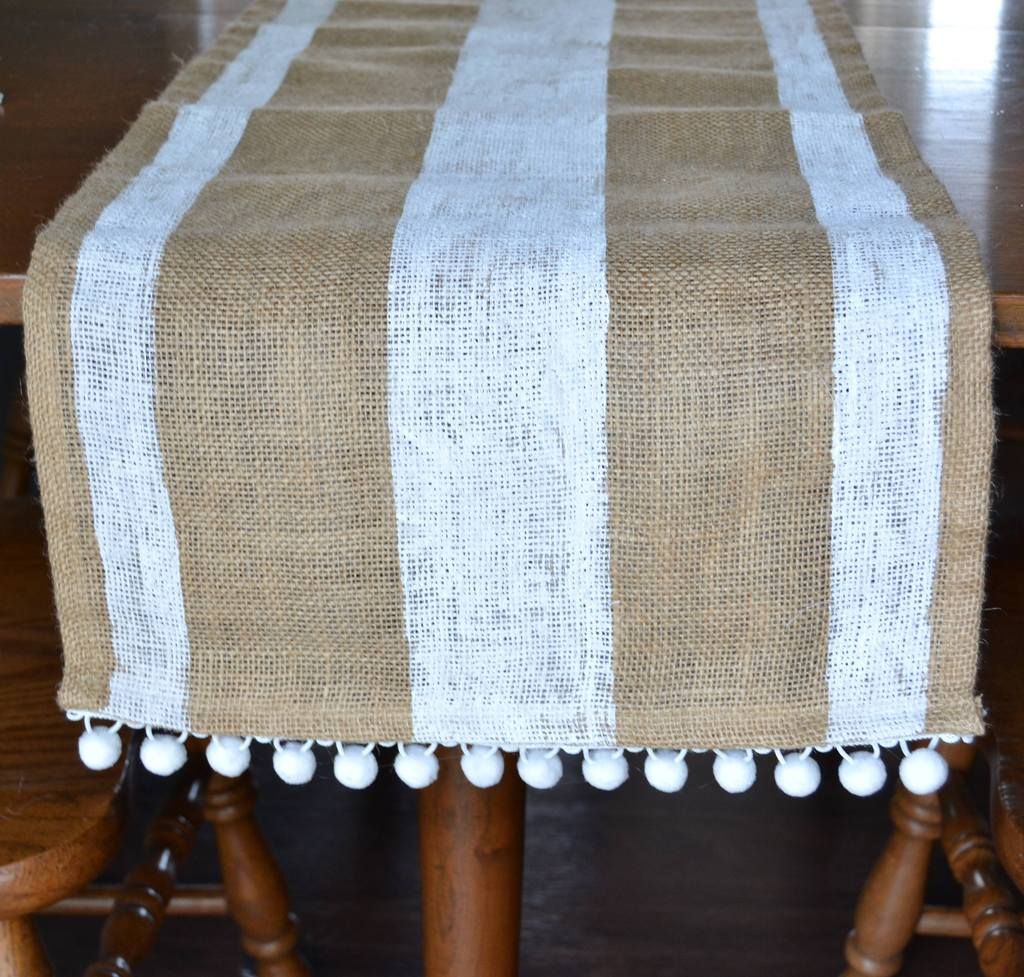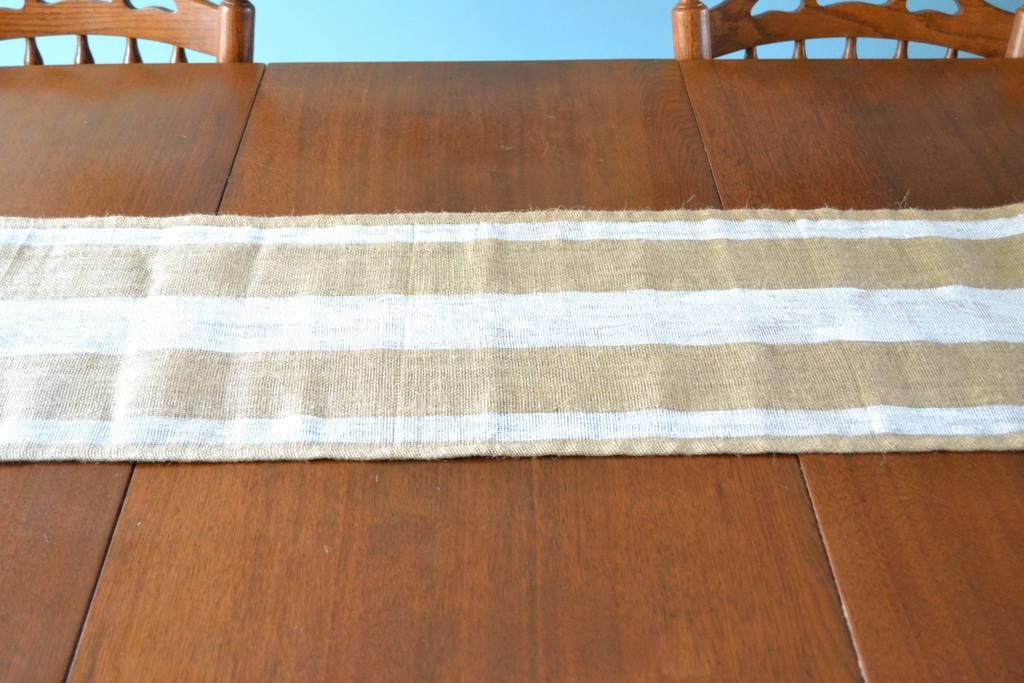 And that's it! A simple, neutral runner with a few touches to make it a little fun.
For Easter I put together a fun centerpiece in the middle of the table. I filled a glass hurricane with paper craft eggs. I got the eggs on clearance last year for $0.10 per carton. I used 5 cartons to fill the hurricane. You can actually dye these eggs using Easter egg dye kits but I opted to keep them white so the tablescape would have a neutral look.
To complete my tablescape I will use my white plates and some linen napkins I'm making. I'll make them the same way show in my cloth napkin tutorial.
Want to make your own runner? There are plenty of options for burlap runners on Amazon to help you get started.


Linking up with DIY Like a Boss.