This post has been compensated by Collective Bias, Inc. and its advertiser. All opinions are mine alone. #NixUltra #CollectiveBias
I've got two kids in two different classes at school and they bring home all sorts of germs. I really hope neither one of the brings home lice but I want to be prepared just in case so I recently read up on how to get rid of lice and I'm sharing a printable checklist I put together so that you can be prepared as well.
After reading up on what to do if my kid brings home lice I stopped by my local Walgreens to pick up Nix Ultra® and the Nix Ultra® Lice Removal Kit. I found it on the back wall near the anti-itch section.
Nix® is the #1 pediatrician recommended brand. It's non-toxic, pesticide free, and gentle on my kids' skin. Nix Ultra® kills lice and their eggs, even resistant "super" lice. Prior to reading up on lice recently I had never heard of super lice but apparently there are some lice that are resistant to old pesticide treatments but Nix® Ultra has no trouble taking care of them. Hover over the image below to stock up on Nix Ultra® and be prepared.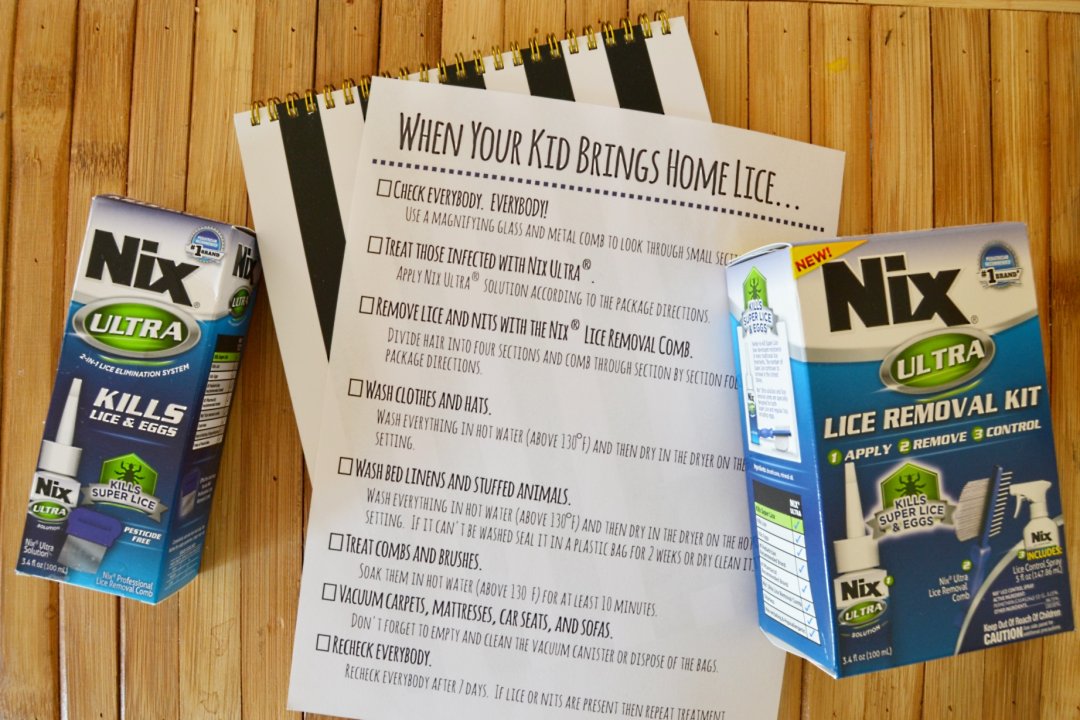 The Nix Ultra® Lice Removal Kit is an effective one-stop lice solution that includes Nix Ultra®, the Nix Ultra® Lice Removal Comb, and Nix® Lice Control Spray which you can use to treat bedding and furniture that cannot be washed.
Back to school season can be super busy so you want to be prepared just in case. Be sure to print out my free checklist of what to do when your kids brings home lice.
By stocking up on Nix now you can be prepared during the busy back to school season when your kids might bring lice home. Take advantage of the current offer of $3.00 off any ONE (1) Nix Ultra® product valid until 3/31/19. Once the coupon is printed an expiration date will be generated, so be sure to pick up your Nix Ultra® product within 2 weeks!
I am knocking on wood that we don't get lice (and you don't either) but I think it's smart to be prepared ahead of time so that you don't freak out or stress too much. The Nix website® also has some great information and tools to help you prepare like their Lice Tracker that can tell you if there are any lice outbreaks in your area and the Lice ID Tool that helps you know what to look for when you're checking your child for lice and nits. For more tips and to stay up to date on lice in your area, follow Nix Ultra® on Facebook!