For my son's Mickey Mouse Birthday Party I had the idea to make a garland to string around the deck.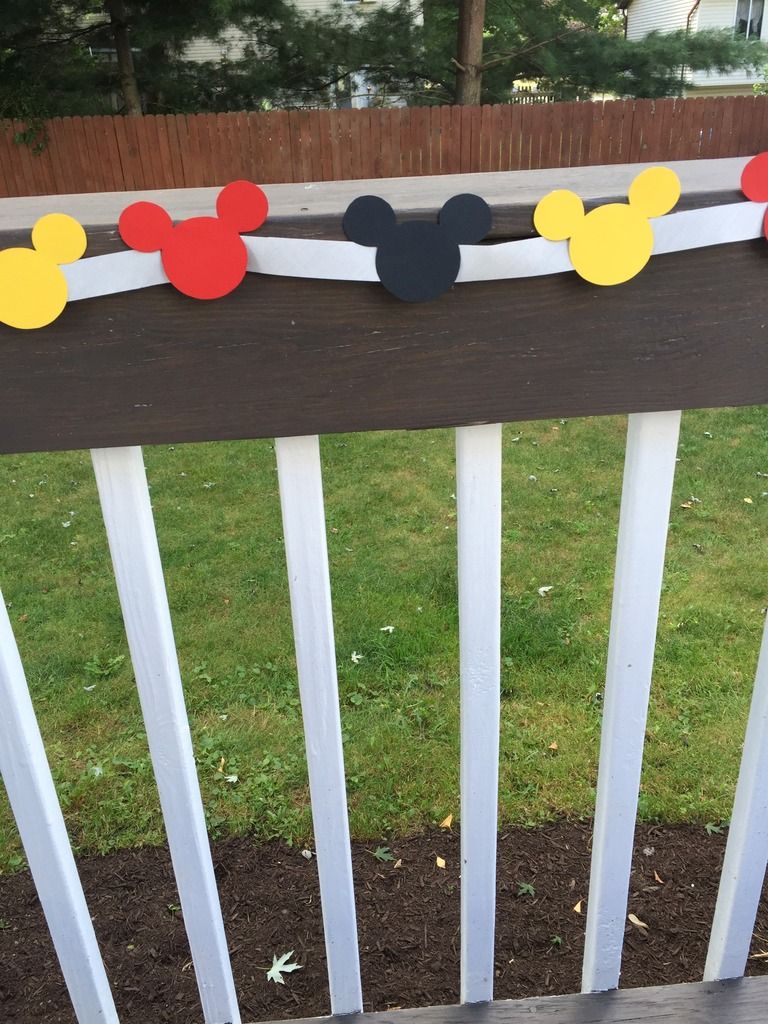 Here's how I did it:
I made a template for the ears shape. Feel free to use it for your own personal use. Click on the image to access the pdf.
I printed the template out onto red, yellow, and black cardstock. Yes, it does show up on black cardstock. I think I had 3 pages of each color. Then I cut out the mouse ears shapes.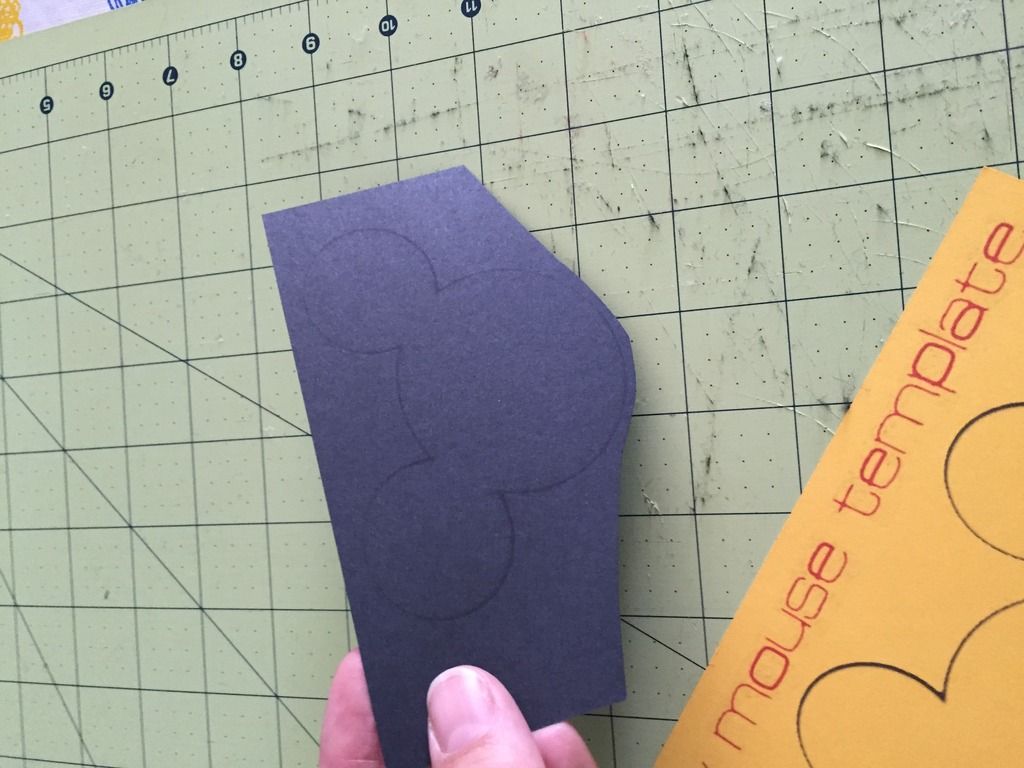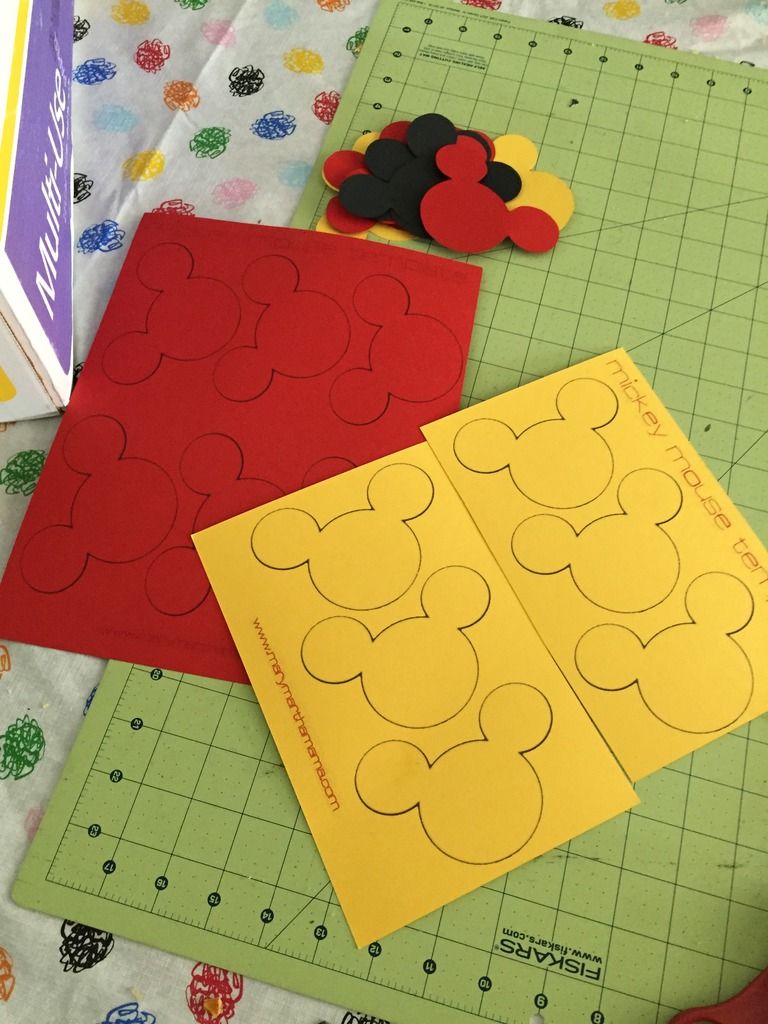 I hotglued the ears onto some bias stripping that I had on hand already.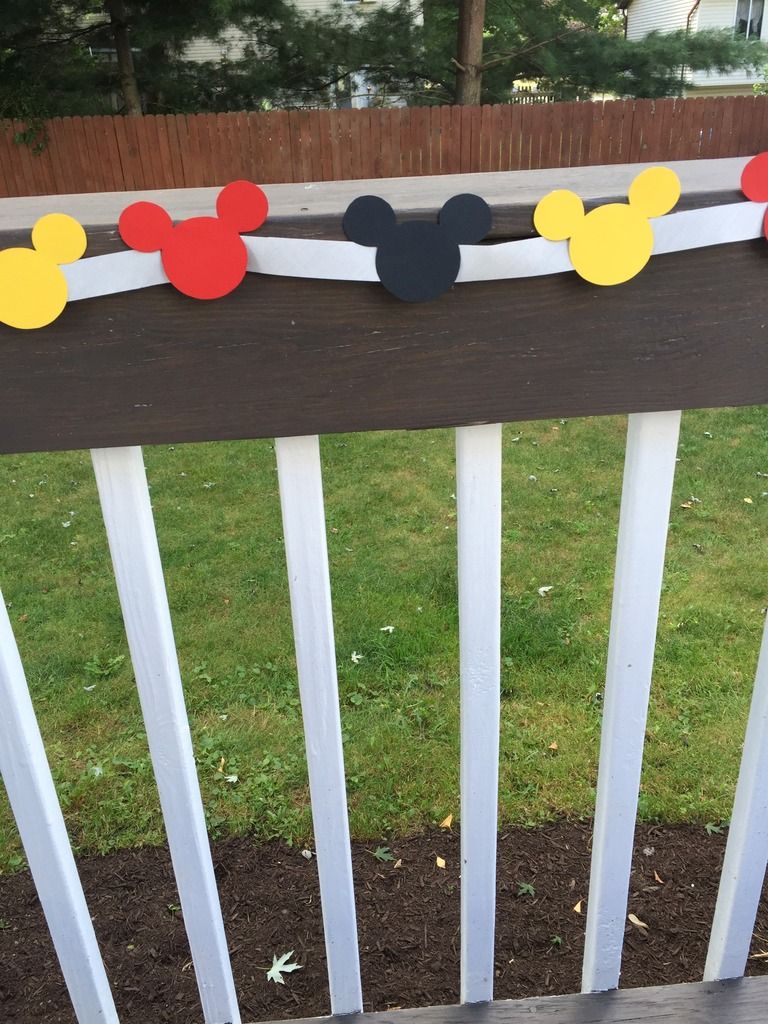 To secure it to the deck I taped it with painter's tape. It was a little windy so I taped it down behind most of the ears. If you were to do this indoors you could just secure it on the ends probably. And that's it!
If you want more Mickey Party be sure to check out my other Mickey Party posts: