Our second born recently had his second birthday. And He loves Mickey Mouse so we threw him a Mickey Mouse party.
I like to keep things simple and fun. I'll be sharing posts all week with more details on each of the party pieces. It's pretty much going to be Mickey Mouse Week all week long here.
Here's what we did to make his party special.
Door Sign
This was such a simple last minute thing. It started with seeing some cute door signs on Pinterest. For all sorts of Mickey Mouse Party inspiration check out my Mickey Mouse Party Board. I had leftover ribbon from making Minnie Mouse ears so I wanted to use it somehow. So I took a scrap piece of wood we had lying in the garage and had my father-in law cut out a mouse ear shape. I painted it, attached the ribbon and scribbled the message on the front in chalk.
Mickey & Minnie Mouse Ears
Once inside we greeted each guest with their very own ears. Tomorrow I will share all about how I made them. The ears were like $6 a piece in the store so I decided to make some for much, much less. (Update: Here's the post about how I made them)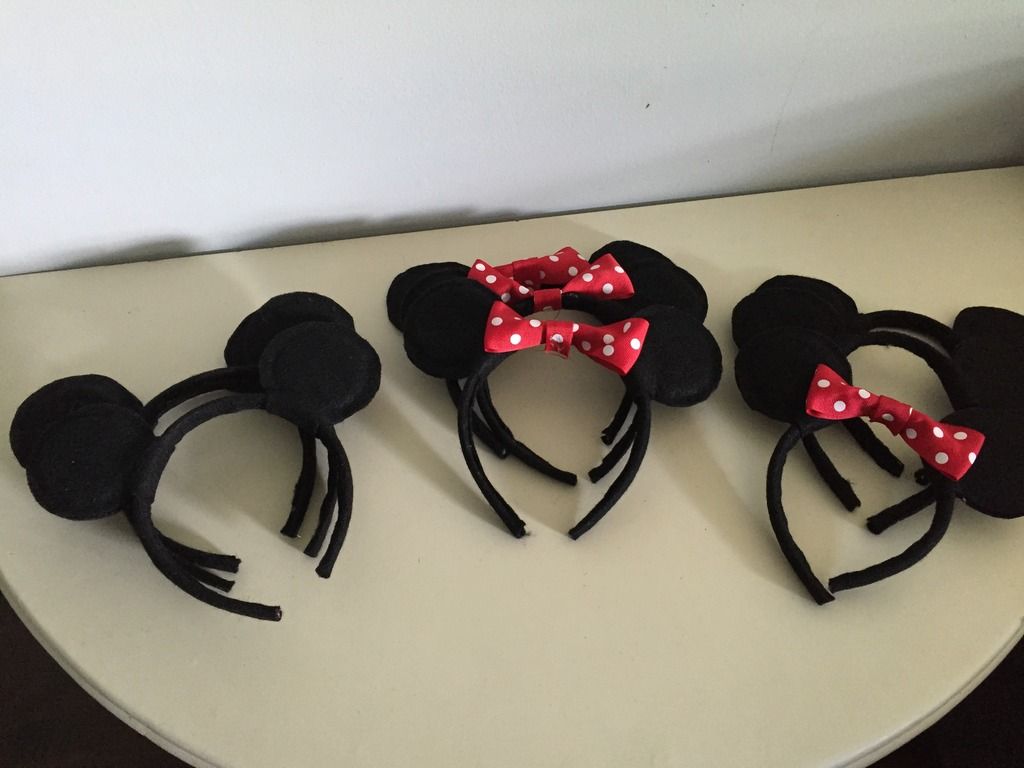 Table Decor
The weather forecast was good so we set up for the party outside. I kept it simple and went with a traditional red, black, and yellow color scheme. We had hotdogs (a favorite of the Birthday boy) and all the fixings.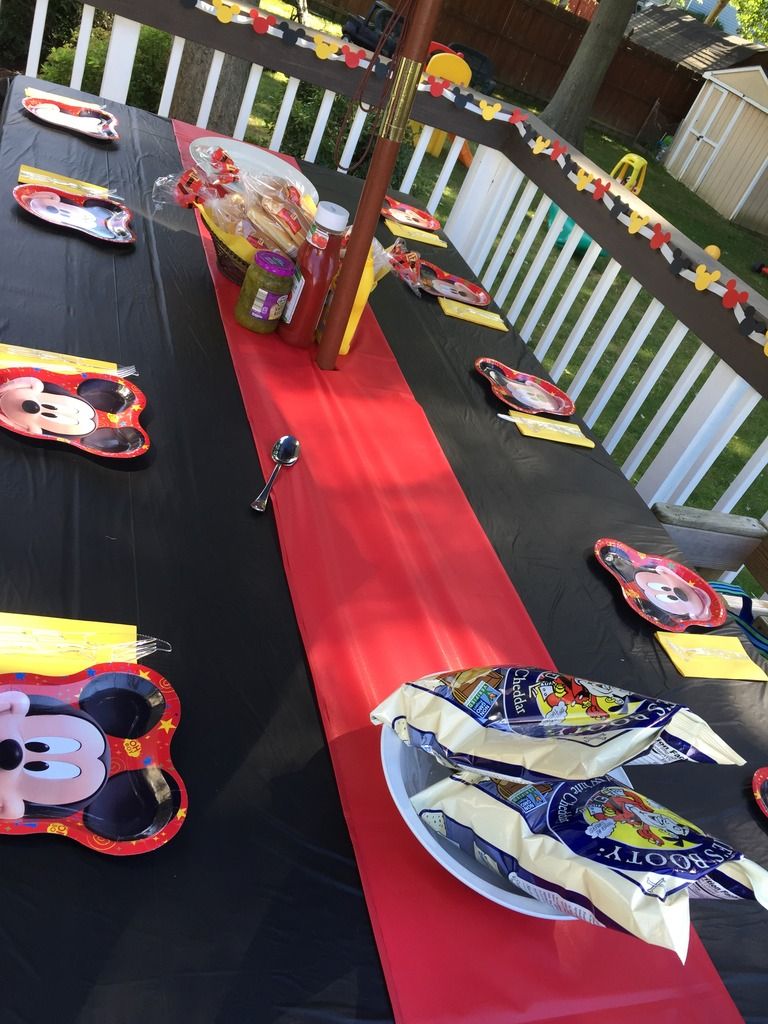 On a separate table I made a space for presents and drinks. I took this shot before I brought out all the drinks. We had iced tea, lemonade, and juice which I kept in those red buckets of ice to help keep them cool.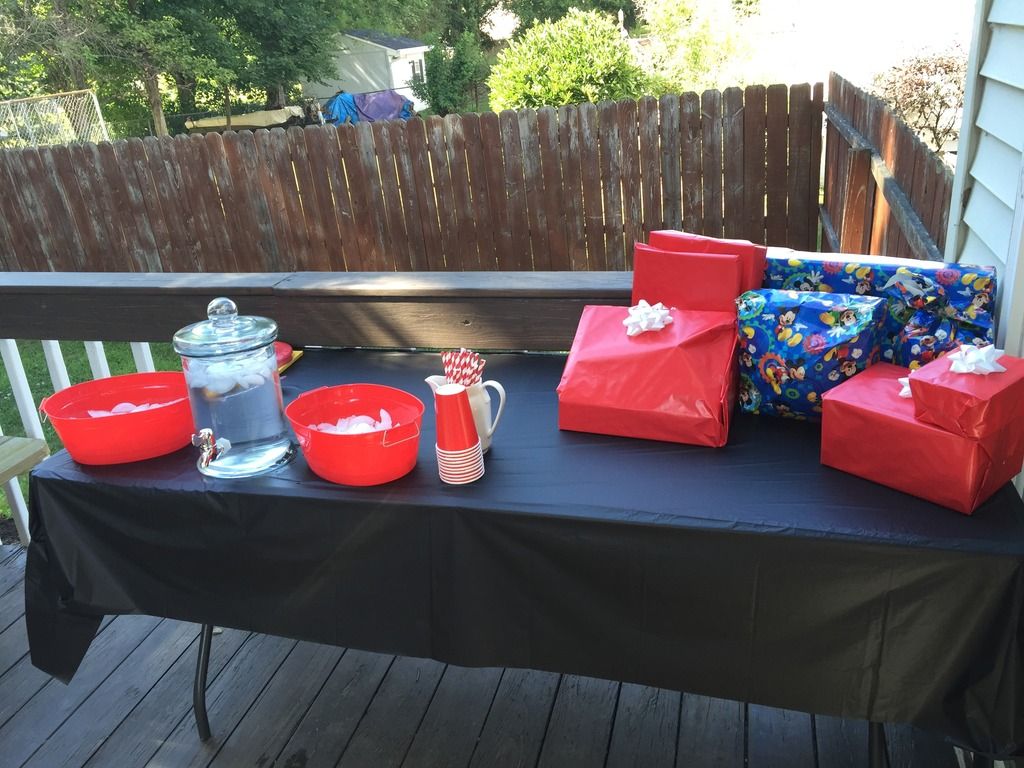 I made the garland that borders the deck and will share a complete post with template and tutorial this week.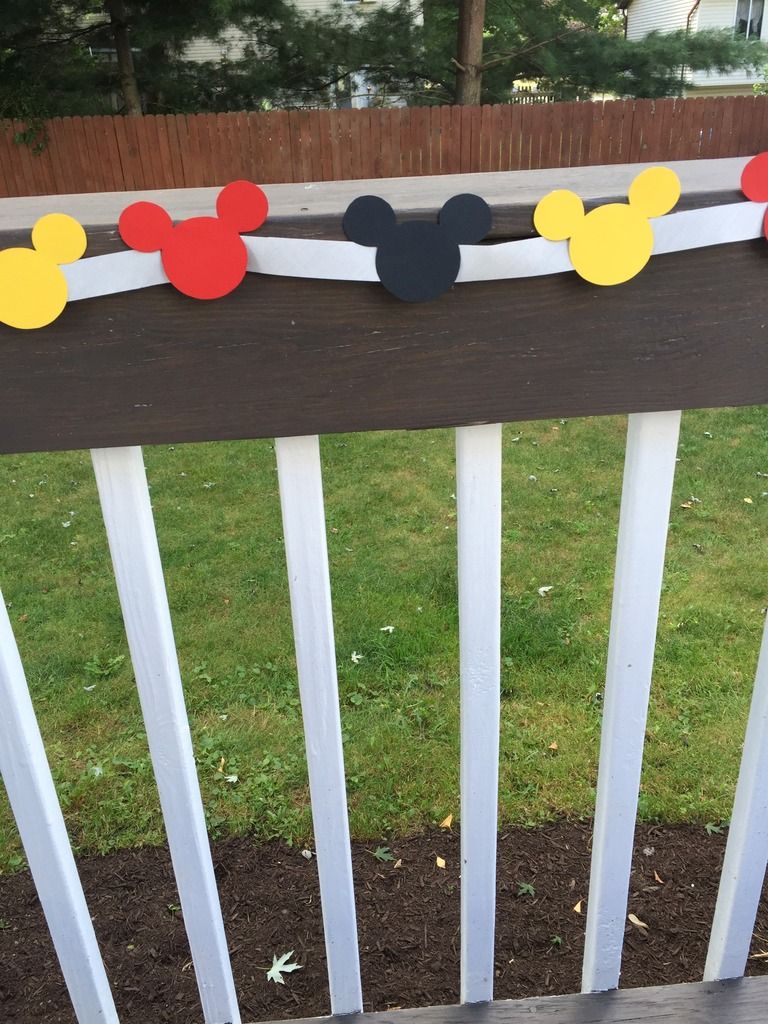 The Cake
I made a Mickey cake. We are not huge fans of artificial food coloring and the natural ones are very expensive (and hard to make yourself) so I opted to make Mickey out of shades of chocolate and vanilla frosting. It wasn't too difficult and I will share the how-to tomorrow. (Update: You can read the full cake post here)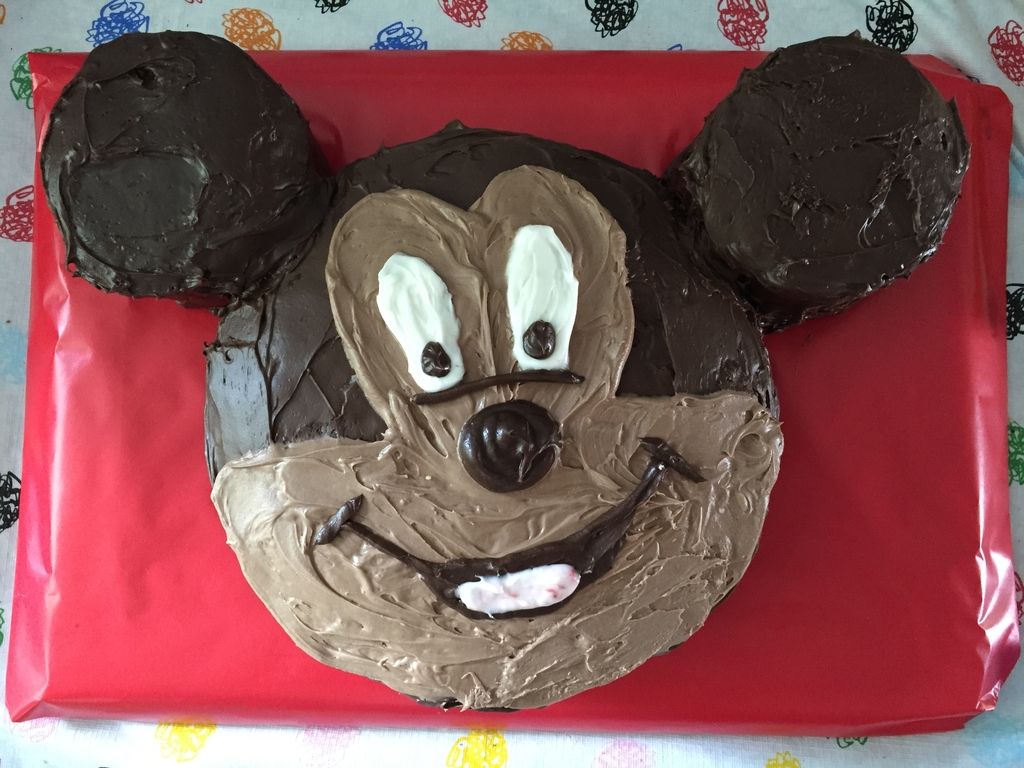 The Shirt
I wanted to make the Birthday Boy a cute shirt to wear so I kept things simple and went with the mouse ears motif I used on the garland and added a 2.
The Presents
Most of his presents were Mickey-oriented. Among other things my mom got him a Mickey ball and the Wobble Bobble Choo Choo which were big hits and my in-laws got him a Mickey chair. His absolute favorite has proven to be these small Mickey and Friends stuffed animals that we found at Target on clearance. Seriously, if you are looking for Mickey toys I found Target to be the best source (especially the bigger Targets).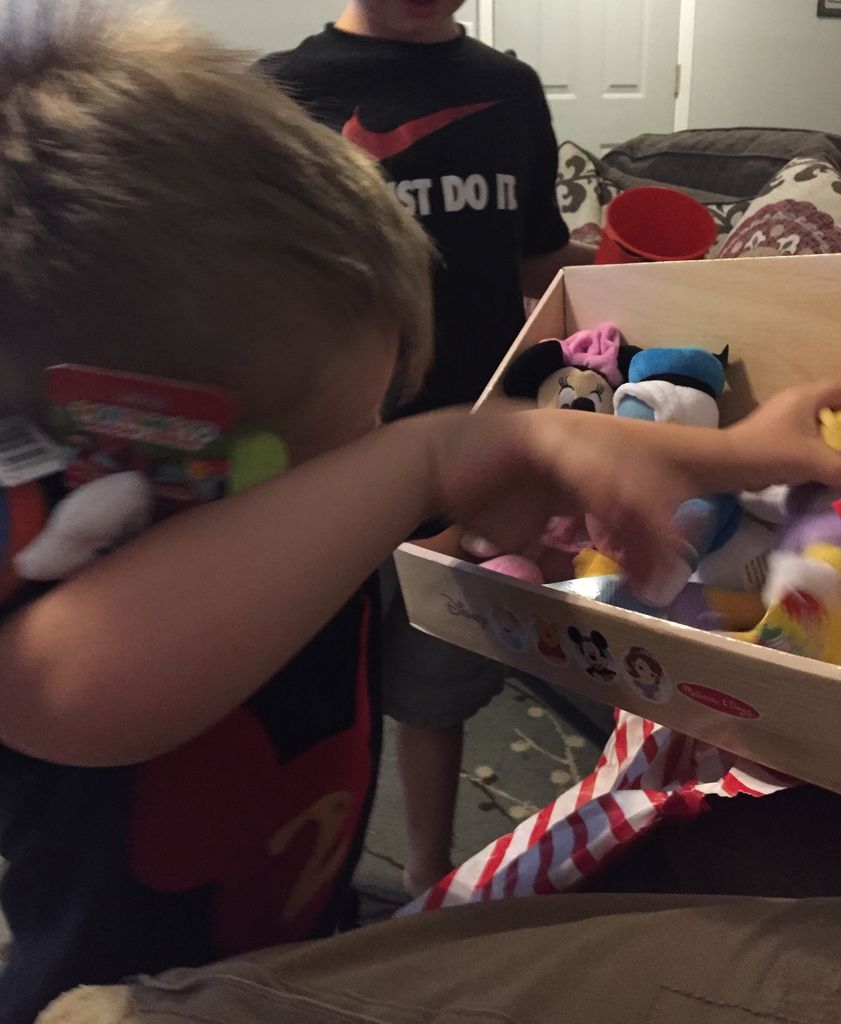 Tomorrow I'll be back with another Mickey Party Post with additional details on the cake so check back for that tomorrow!