So I have a 3 year old and an 8 month old. The 3 year old is loving holidays this year and so we're having a lot of fun trying to get into them a little bit more. That being said, I didn't put too much into their Easter baskets. We have some very generous grandparents around here and so our boys are going to get quite spoiled. So I'm letting the focus be on our sons learning about the whole reason behind Easter- God's love for them and on our time spent together as a family. So we'll have a blast hosting the first Easter at our house and making lots of memories while hunting for eggs and such. Here's our simple baskets: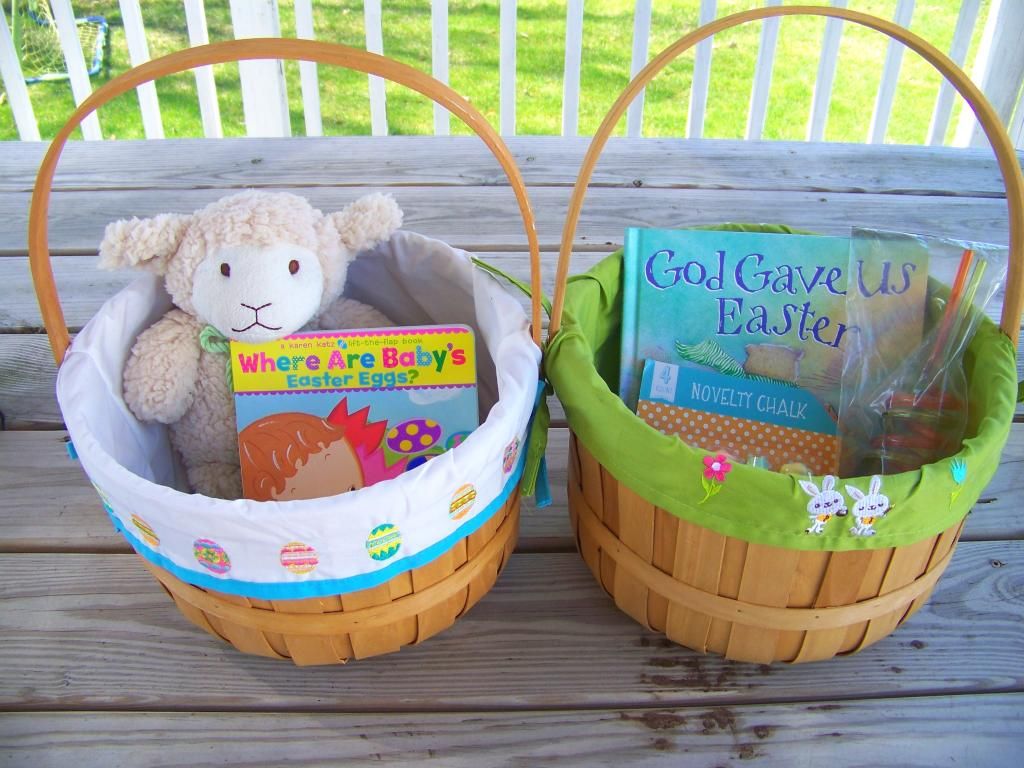 The one on the left is the baby's and the one on the right is our 3 year old's. Here's a closer look at the baby's basket: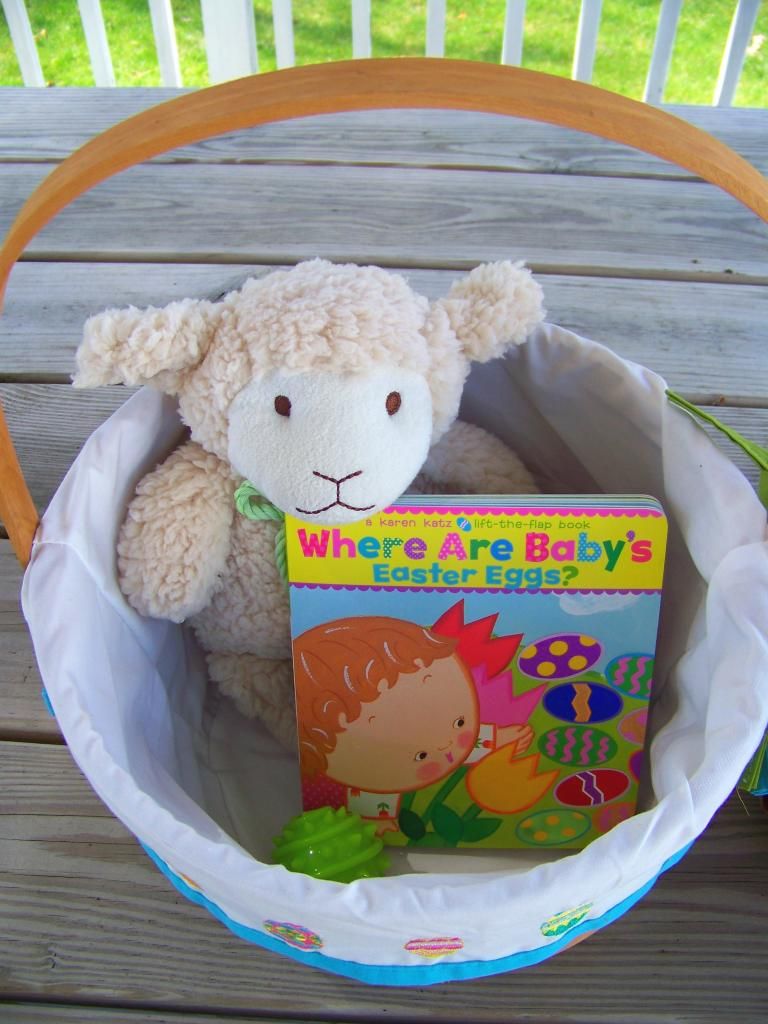 Both baskets are from Target. We also go his little lamb from Target and I can't remember where we got the little sensory ball. The book is one that I reviewed in my Boy's Book Bag: Easter Edition post. It's a lift-the-flap book called Where Are Baby's Easter Eggs?
. I got it at Sam's Club. Sam's actually had a very good Easter book selection this year, so if you have a membership then keep them in mind when looking for holiday books for kids.
Here's a closer look of our 3 year old's: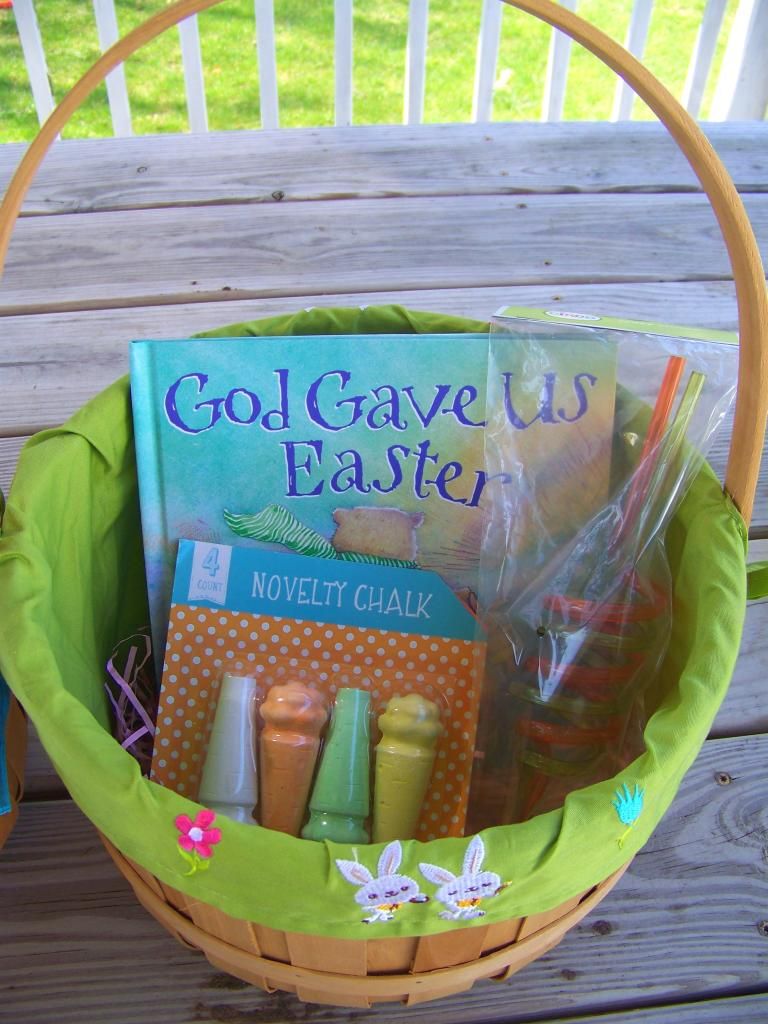 We got his book at Sam's Club as well, it's God Gave Us Easter
, another one of the books I mentioned in my Easter book review post. I highly recommend this sweet little book! We also got him some cute sidewalk chalk and a twisty straw. He LOVES fun straws and I'm sure he'll enjoy this one. The sidewalk chalk and the straw are both from the Dollar Spot at Target. There's no candy in his basket because we're doing an Easter egg hunt and he will be sure to get plenty of candy from that.
So that's it from us, two simple little Easter baskets. Time for me to get going on some other Easter preparations as this is the first year I'm hosting. I'll be sure to be back next week to share some of our Easter celebrations with you all. Have a great Easter weekend and be sure to hug all your loved ones nice and tight!
I'm linking up with the Good Life Blog's Easter Hop and Sarah @ Our Journey's blog hop as well so be sure to check out all the other Easter baskets!
(Please note: Some of the links in this post are affiliate links, which means that if you click on a link and make a purchase I will receive a small commission. Thank you for supporting the blog! Read my disclosure policy here.)