This past week I finally got around to making a Spring wreath. It's the second wreath that I've ever made. I made one for my sister back in 2012. This one, to be exact: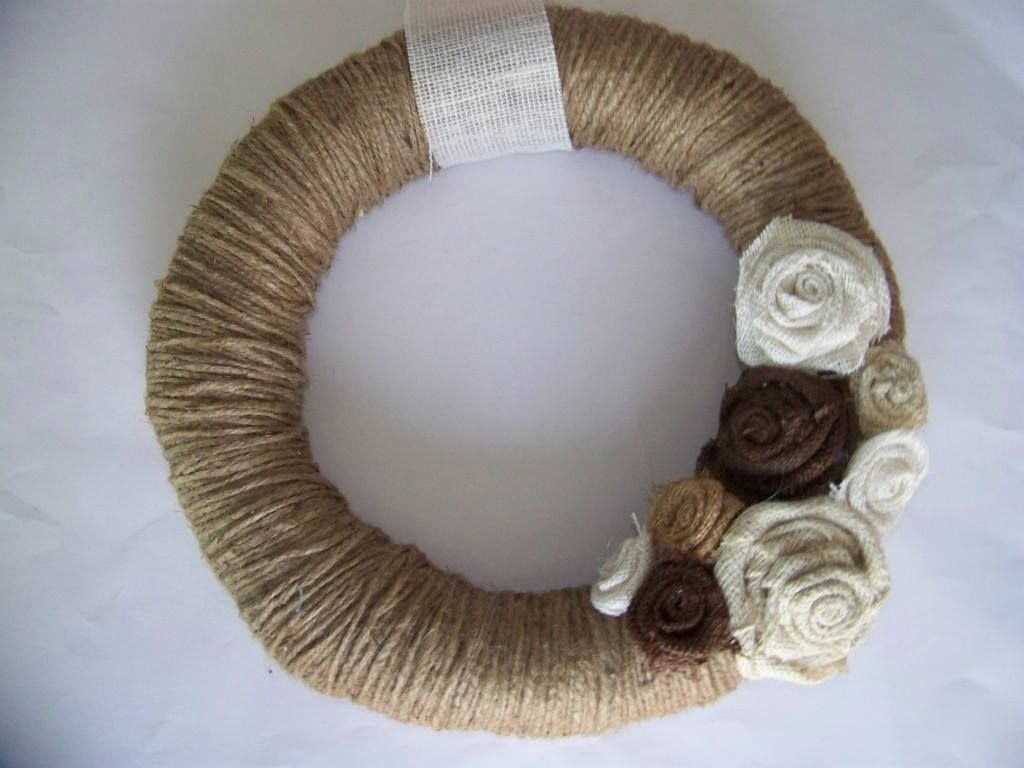 I used a straw wreath that I got at Joannes, wrapped it in jute twine, then attached a few burlap flowers that I made. I decided to use the same basic technique on this one but I changed up the materials a bit.
I purchased a few of the straw wreaths when I made my sister's wreath (yes, that does mean it sat in my basement for nearly 2 years, and yes, there is still another one there waiting to be used).
So I got one of the wreaths out from the basement and wrapped it in yarn. Then I used some scraps of cotton fabric that I had leftover from other projects and made flowers using the same technique that I used when I recently made some headbands.
Then I played around with the flowers to try to find an arrangement I liked. This was a little more difficult this time around because I elected to go with colorful printed fabrics vs. the neutral burlaps with my sister's wreath. Once I found a configuration I liked I used my glue gun to attach the flowers to the wreath.
I have not yet hung my wreath, but I love the look of wreaths hanging from ribbon so I took some of the same fabric used in two of my flowers and glued it to the front and back of a ribbon.
I'll use this fabric covered ribbon to hang the wreath like Julie did here. I just need to go get some velcro. I'll be sure to provide y'all with an update when that when I get around to it. For now, I'm enjoying the fact that I got one project out of the queue of pending projects sitting on my sewing table in the basement.