This shop has been compensated by Collective Bias, Inc. and its advertiser. All opinions are mine alone. #CurbsideConvenience #CollectiveBias
I may have found one of my new favorite things- online grocery shopping! I tried our Giant Eagle Curbside Express and I loved it. It's so convenient. The past two weeks have been crazy with back to school and ordering my groceries through Giant Eagle Curbside Express was such a time saver. I was able to get everything, even fresh meats and produce.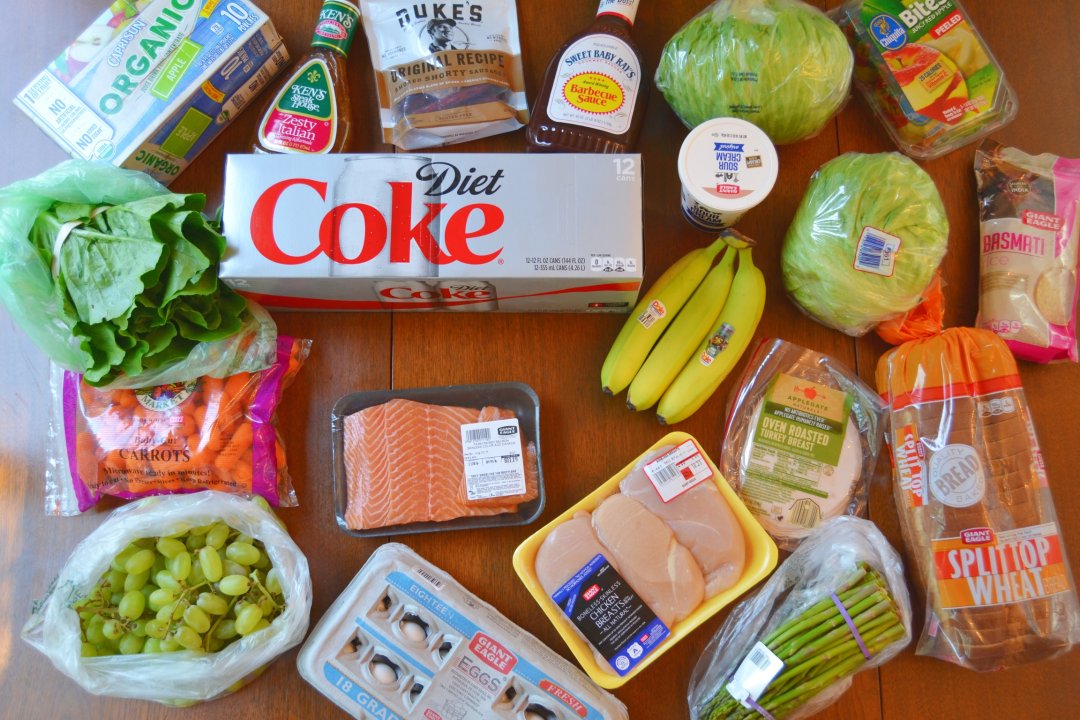 If you've never tried it, you totally should. For your first three orders they wave the fee. If you've never tried it, here's a rundown of how it goes-
First I made up my meal plan and grocery list. Then I logged onto the Giant Eagle Website and I clicked on that green banner that says Curbside Express.
Next I clicked on the green Start Shopping button and that led me to a screen where I could choose the store I wanted to pick up from.
Once you have selected your store you can start filling your cart with items. You can enter the item you want into the search bar near the top or you can shop by department, see what's on sale, or even shop the Giant Eagle Recipes.
For example, I bought some bananas. To find them I simply typed banana into the search bar and it pulled up all the products with banana in the name. I then clicked the add to cart button and selected my quantity.
I love this search function because I don't have to guess what department an item is in and I can also compare the prices of different brands offering the same item very easily all without wandering a store. I also love that as you add items to your cart you can see your total so you know how you're doing with your budget.
Once you've filled up your cart you'll need to sign in to your account to complete your order. If you do not already have a Giant Eagle Account then you can create one.
Then I scheduled my pick up. You reserve a half hour time slot during which you can stop by to pick up your groceries. You can also pay for your order or select to pay at pick up.
Now head to your local Giant Eagle during your scheduled time and look for the Curbside Express signs.
Park in the designated area and give them a call. Then they will come out with your order. Ours was out in about 7 minutes.
Now you do not need to get out of the car! I jumped out because I wanted to snap some pictures but your Curbside Express team member will unload them for you and then come around to the window to take payment and/or give you your receipt. This is great, especially for those heavy or bulky items like my Diet Coke 12 pack fridge pack as you don't have to do any of the lifting yourself.
It's as simple as that! Michael, the Giant Eagle team member who brought my groceries out was also my shopper. All curbside Express Orders are filled by personal shoppers, not robots. Michael got everything right and picked out beautiful produce and fresh meats. My salmon and chicken were very fresh.
Using Curbside Express saved me time during an extremely hectic week and gave me more time to spend helping my children get ready for school. I also love that I was able to do my online shopping and pick up when it worked for me. I shopped online in the evening and then pick up my order the next day, which fit perfectly into my schedule.
I also took advantage of the recipes on the Giant Eagle website and made their Four Ingredient Italian BBQ Chicken. Here's the recipe:
Four Ingredient Italian BBQ Grilled Chicken
Ingredients:
1 cup Sweet Baby Ray's® barbecue sauce
1 cup Ken's® zesty Italian dressing
4 boneless chicken breasts
1 16 oz. pkg. Giant Eagle Basmati Rice
Step 1- Combine the BBQ sauce and the Italian dressing. Pour over chicken and let it marinate in the fridge for at least 4 hours, if not overnight.
Step 2- Grill the chicken until done. This would probably be about 15 minutes but it depends on the thickness of your chicken so be sure to check with your meat thermometer. While you are grilling the chicken cook your rice.
Step 3- Serve over the rice. I also grilled some asparagus to go along with it. Enjoy!
Be sure to try Giant Eagle Curbside Express (first 3 orders there's no fee!) and let me know what you think! You can also find more great #CurbsideConvenience inspiration here.