So it's no secret that we love ourselves some Caprese Salad around here.
And if the cold weather our tomatoes have been taking forever to ripen, but now that they are finally coming in I've thoroughly enjoyed using them in my cooking. And when baby S recently turned 1 I decided to make a Caprese Pasta Salad, combining some of his favorite foods.
It was delicious. And beautiful. But shamefully it was a cloudy afternoon and I only snapped this poorly lit photo of the food.
Well, since we were craving it again, I decided to make it again today and share the recipe with you. It's easy, quick, and delicious!
Ingredients: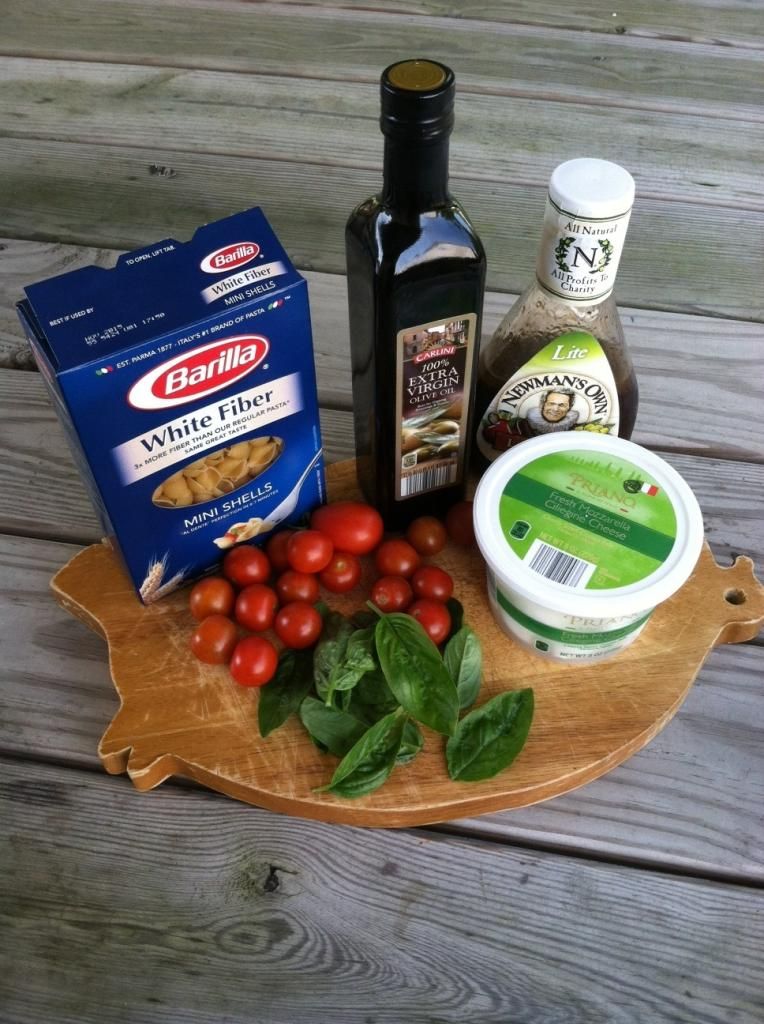 1/2 pound of pasta
1 1/2 cups cherry tomatoes cut in half or quarters (I snuck in a Roma this time too because I didn't have enough cherries)
6 ounces of mini mozzarella balls (I accidentally bought the bigger ones this go around, so I chopped them in quarters)
2 Tablespoons of Extra Virgin Olive Oil
3/4 cup Balsamic Vinaigrette
1/2 cup fresh basil, chopped
pinch of salt
a little fresh ground pepper
Step 1: Boil your pasta noodles. Then drain them in a colander. I rinse mine with cold water. I hear this is a cooking no-no, but it's how I do it and I think it turns out just fine.
Step 2: Add in the remaining ingredients and toss together. Adjust the levels of salt and pepper according to your taste.
Step 3: Enjoy!
Linking up with Our Joy His Glory for What You Wish Wednesday and Buns in My Oven for What's Cooking Wednesday. Be sure to check out the other blogs from the link-ups!