Apparently in Ohio if you need to name a town that's on Lake Erie and there's another town nearby you just steal that town's name and add "-on-the-Lake" to it.
Recently my husband and I had a little getaway to the Lodge at Geneva-on-the-Lake. We spent a couple of days at the Lodge last week.

The weather was great and we spent a lot of time by the outdoor pool.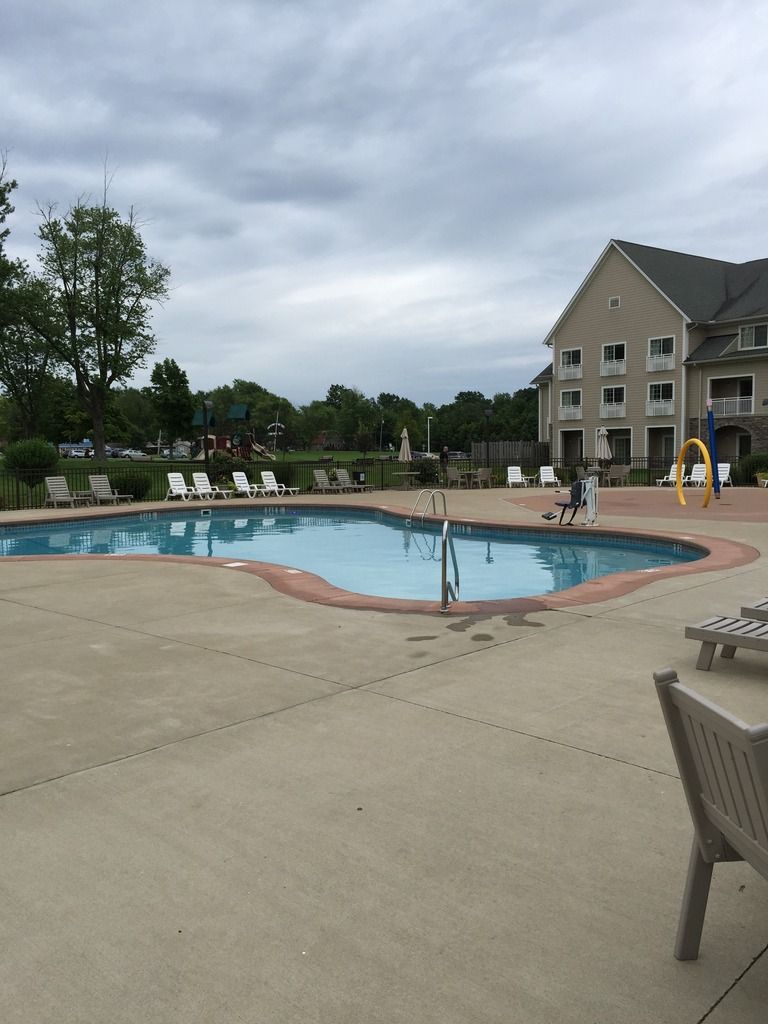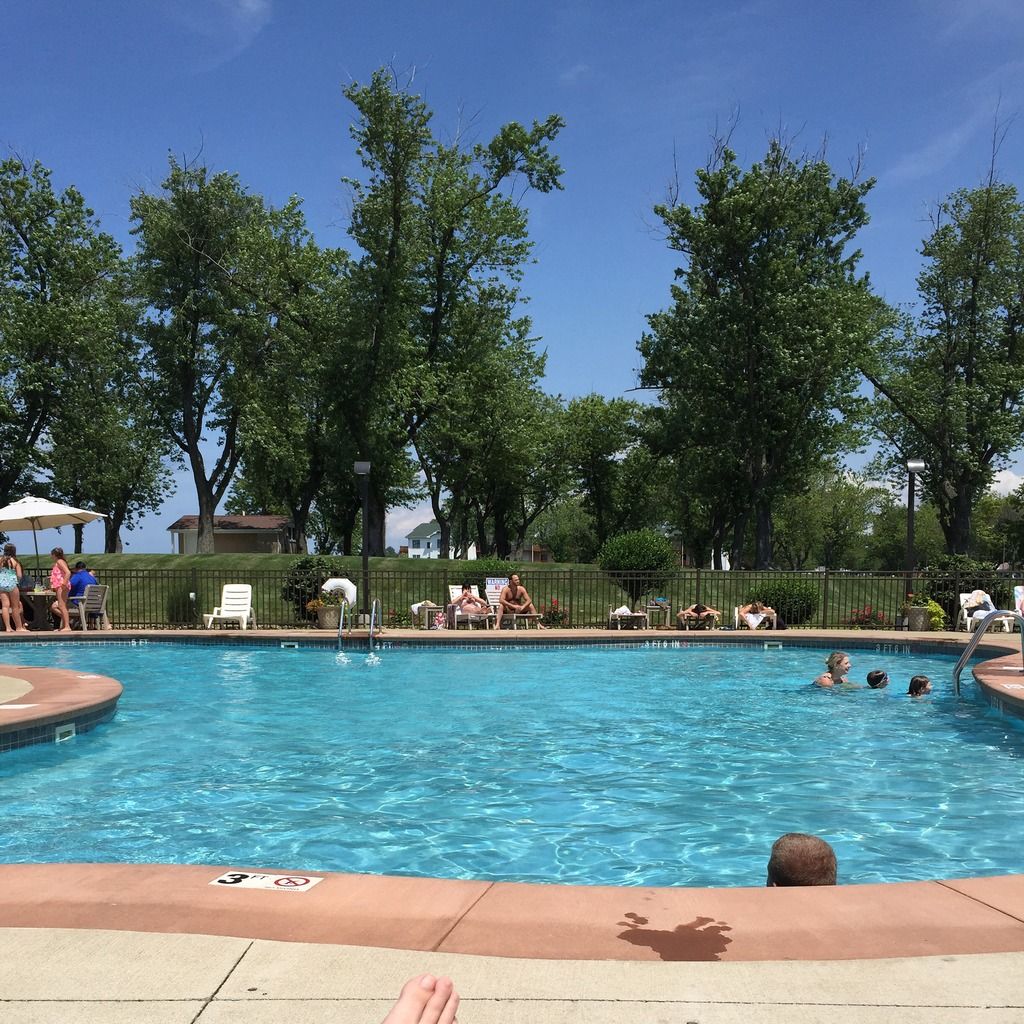 The pool has a small bar area where you can get drinks and snacks.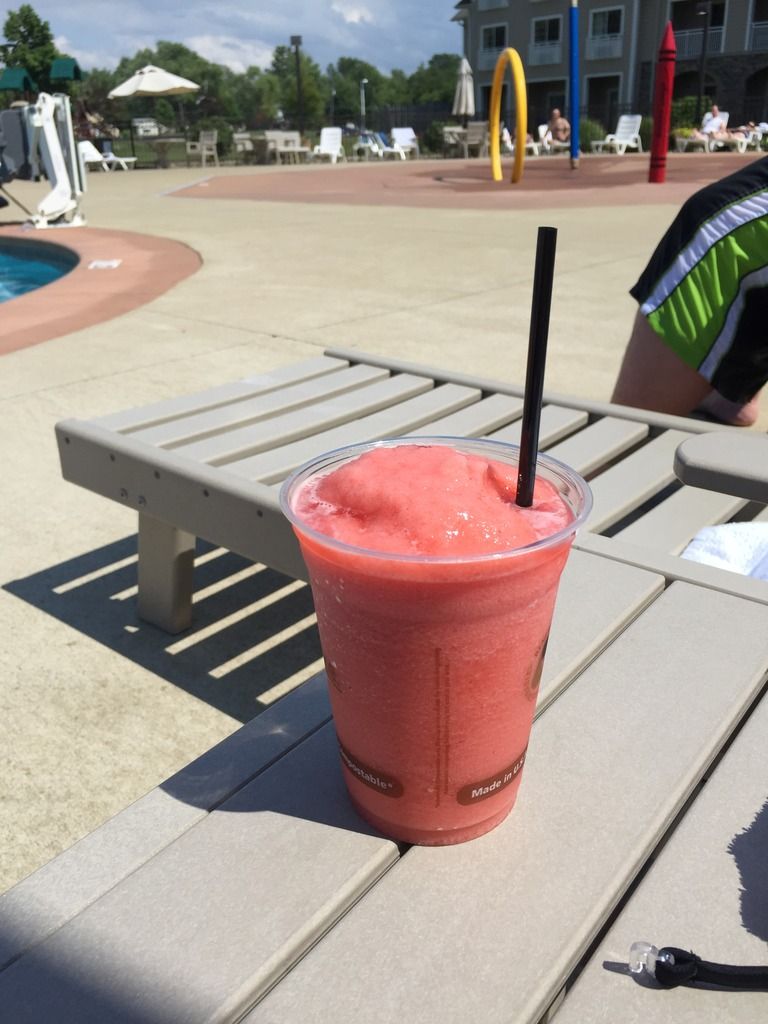 The great thing about the Lodge is that it has both an outdoor pool area with a hot tub and kids' splash area AND it has an indoor pool with a hot tub as well.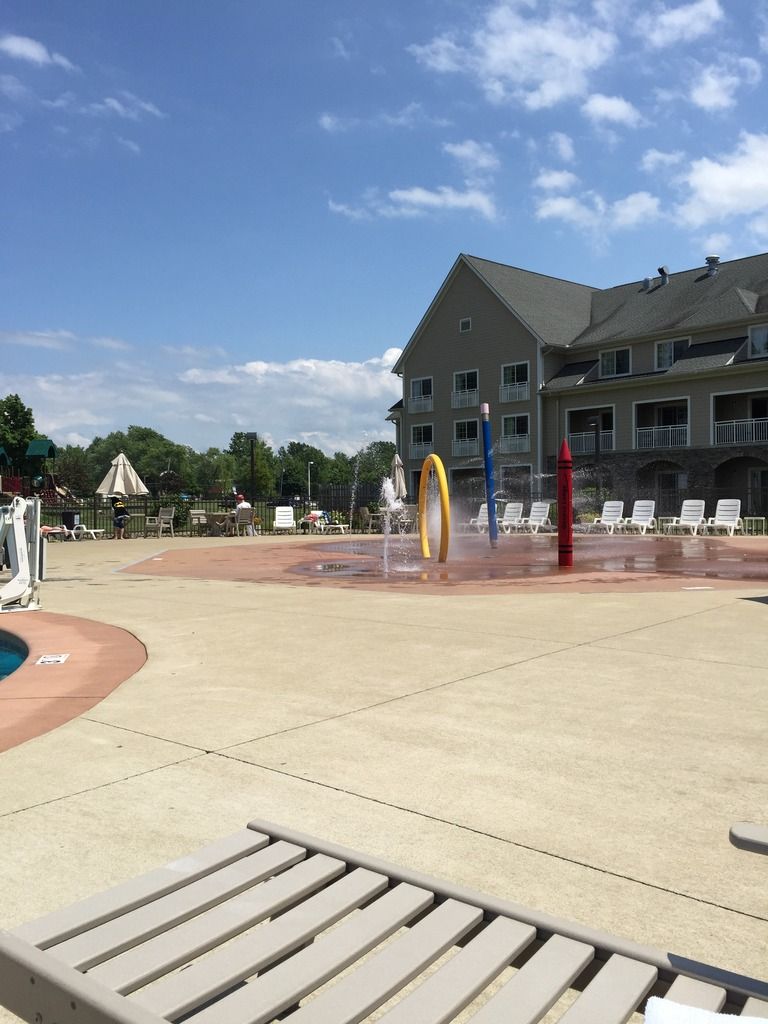 Everyone at the Lodge was very nice and friendly. All the staff that we encountered were so pleasant and accommodating.
The Lodge provides guests with a few fun perks like free use of their bikes and complimentary iced tea and water in the afternoon.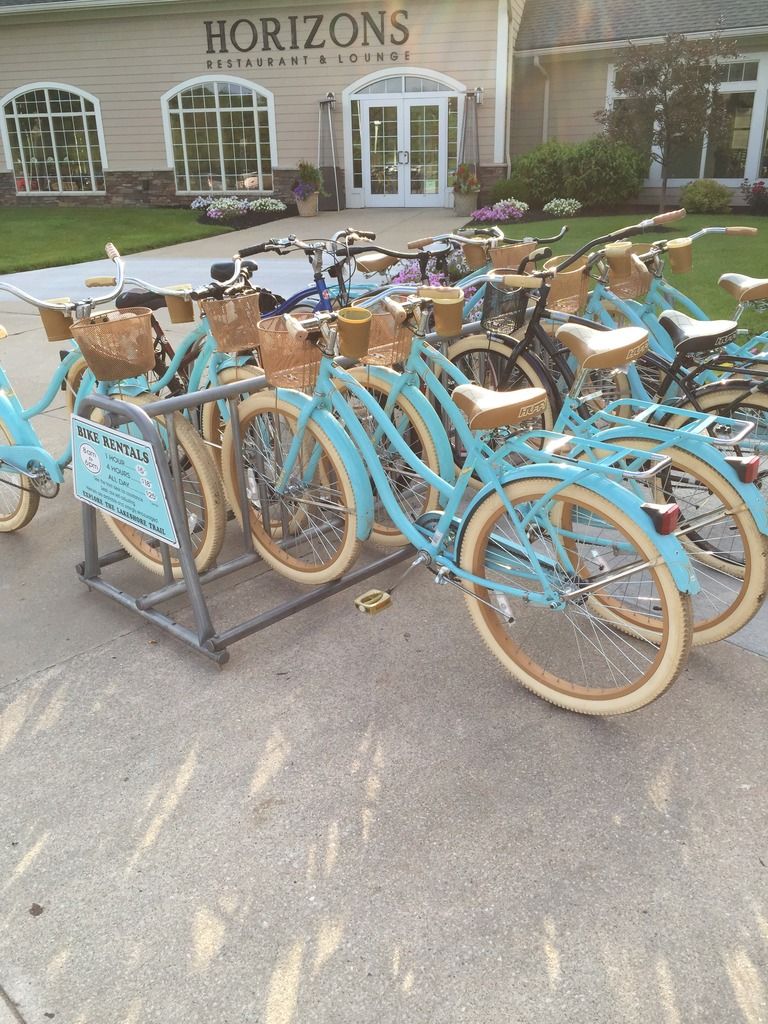 Horizons, the on-site restaurant was wonderful. The food was so good and it was so relaxing to be able to eat without having to leave the hotel. We had dinner there which was delicious.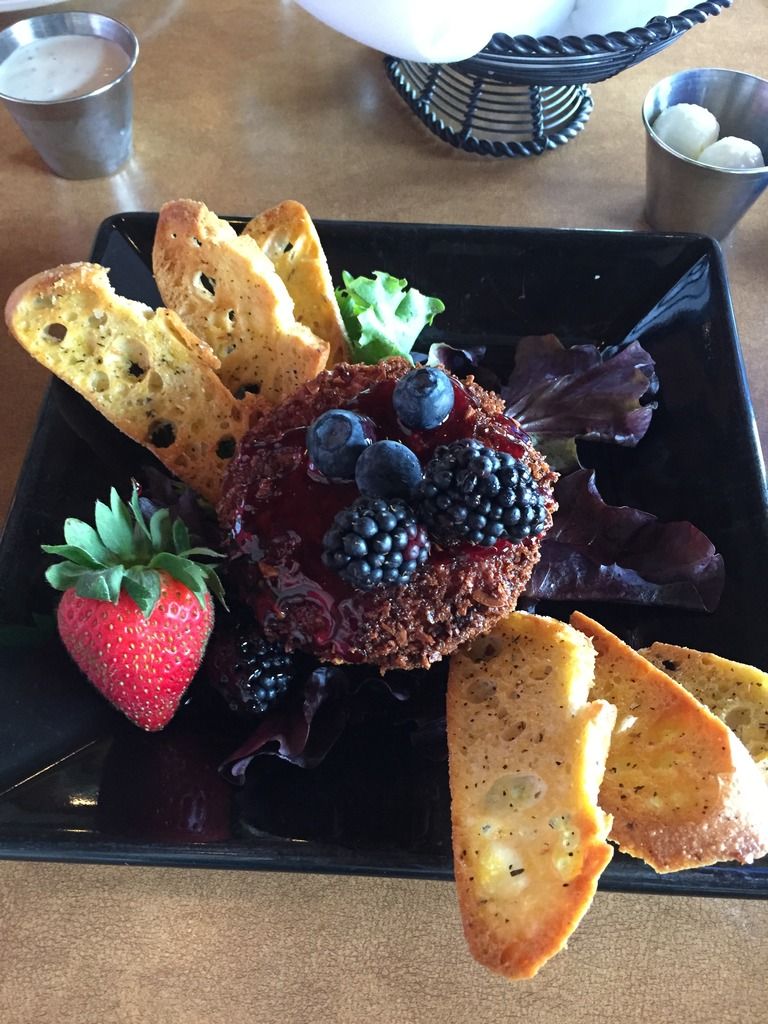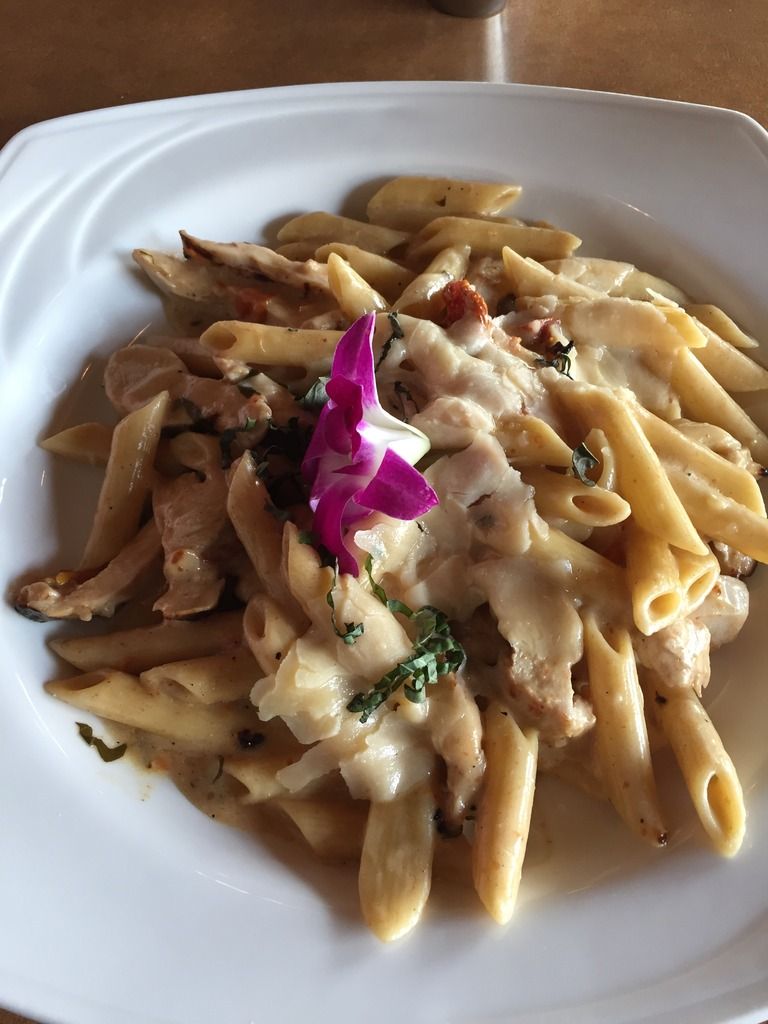 The dinner options were a little pricey but were all very high end and well worth it.
My husband purchased a package that included breakfast in the mornings of our stay. There are a number of breakfast entrees available or a hot breakfast buffet. There was even an omelet station.
Our room was a King with a jacuzzi tub. Everything was clean and comfortable.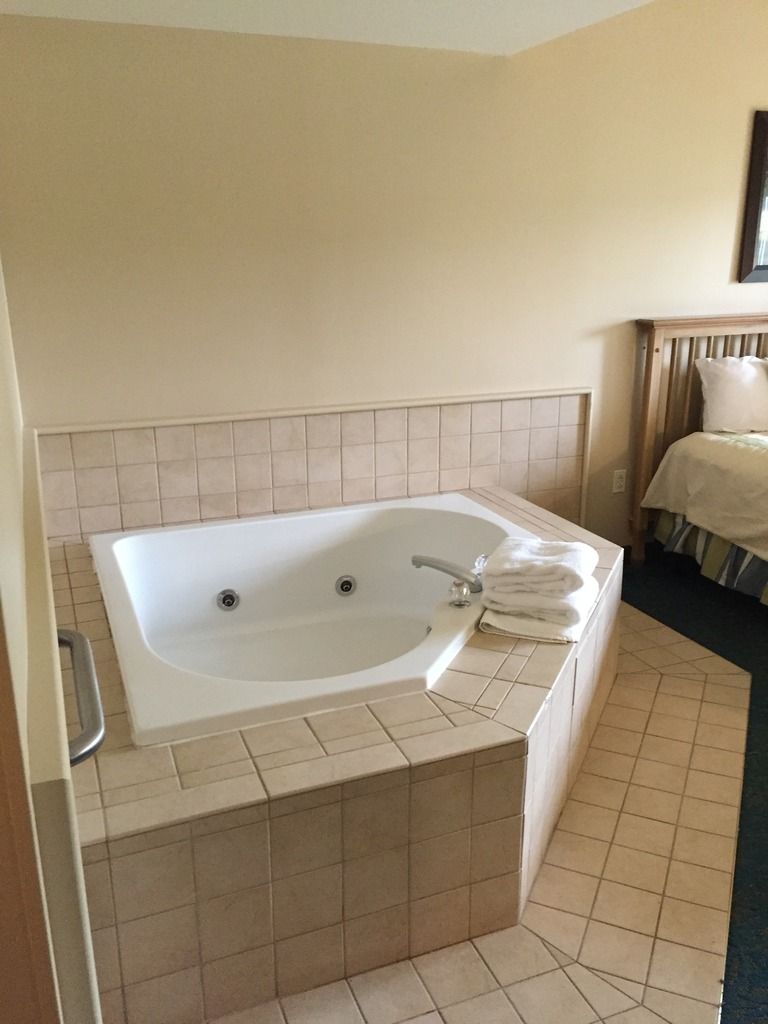 The grounds were immaculate and it was such a serene place to relax. This would make a beautiful backdrop for a wedding.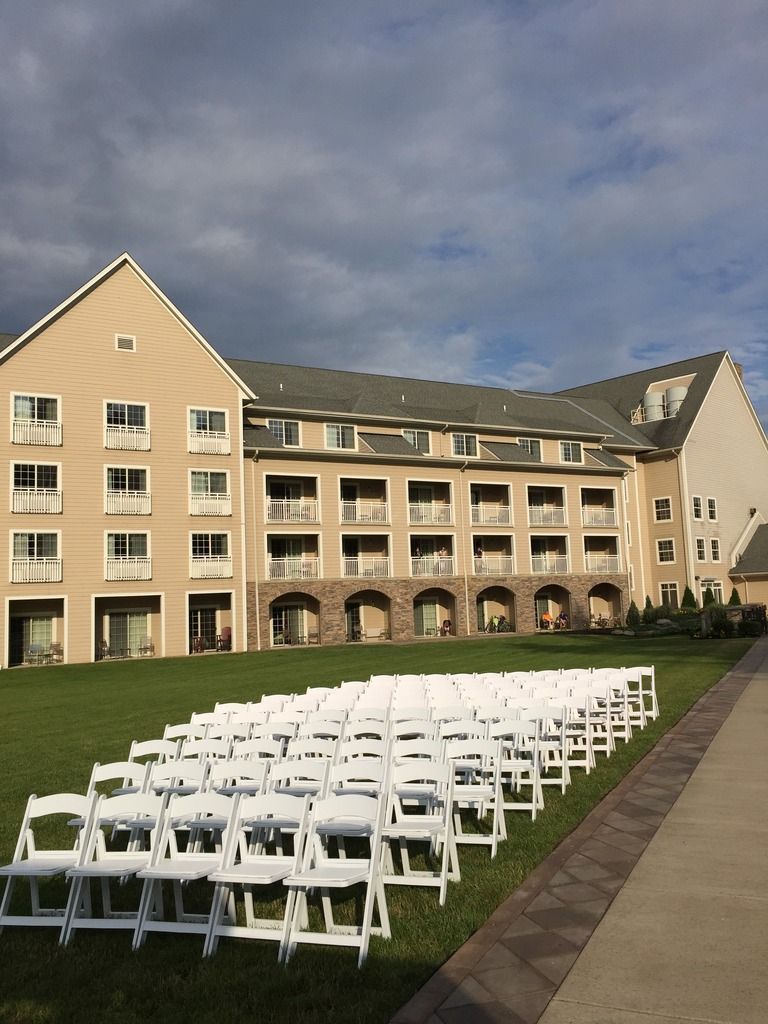 The Lodge is adjacent to Geneva State Park and a short walk to "The Strip"- the main street type area of Geneva-on-the-Lake. You can access both via the walking trails.
Speaking of "The Strip", we did venture over a few times. We got donuts one morning as a snack. Madsen Donuts only has a few varieties but they were super fresh and ridiculously good. They do sell out so don't wait too late in the day to get yours.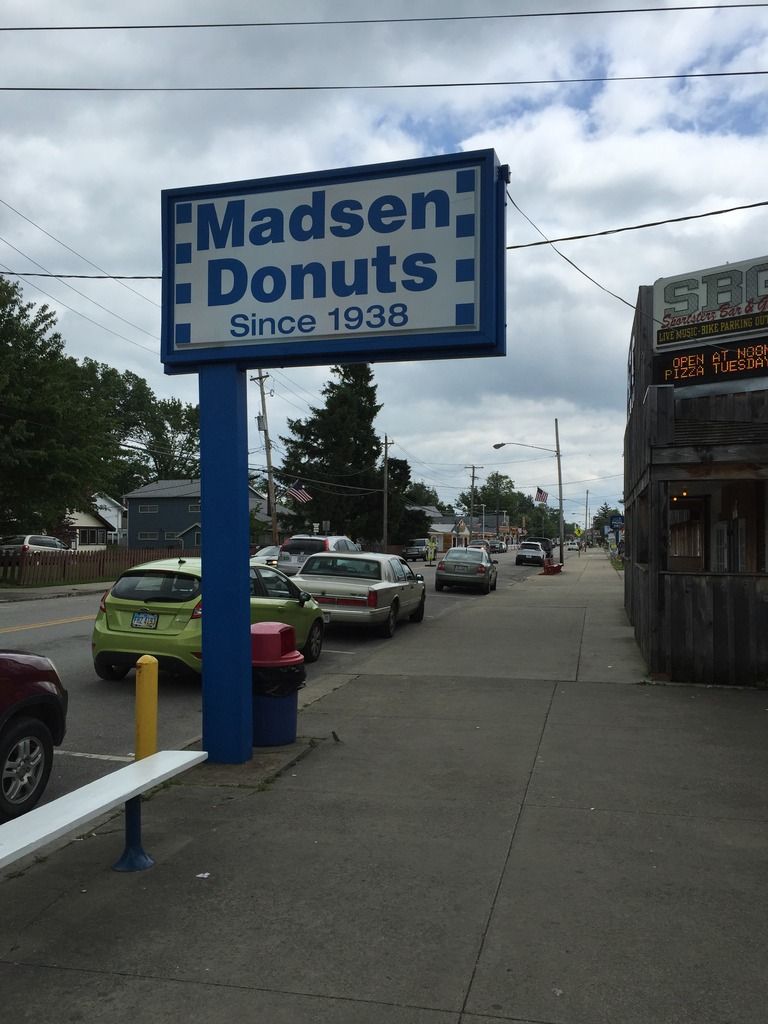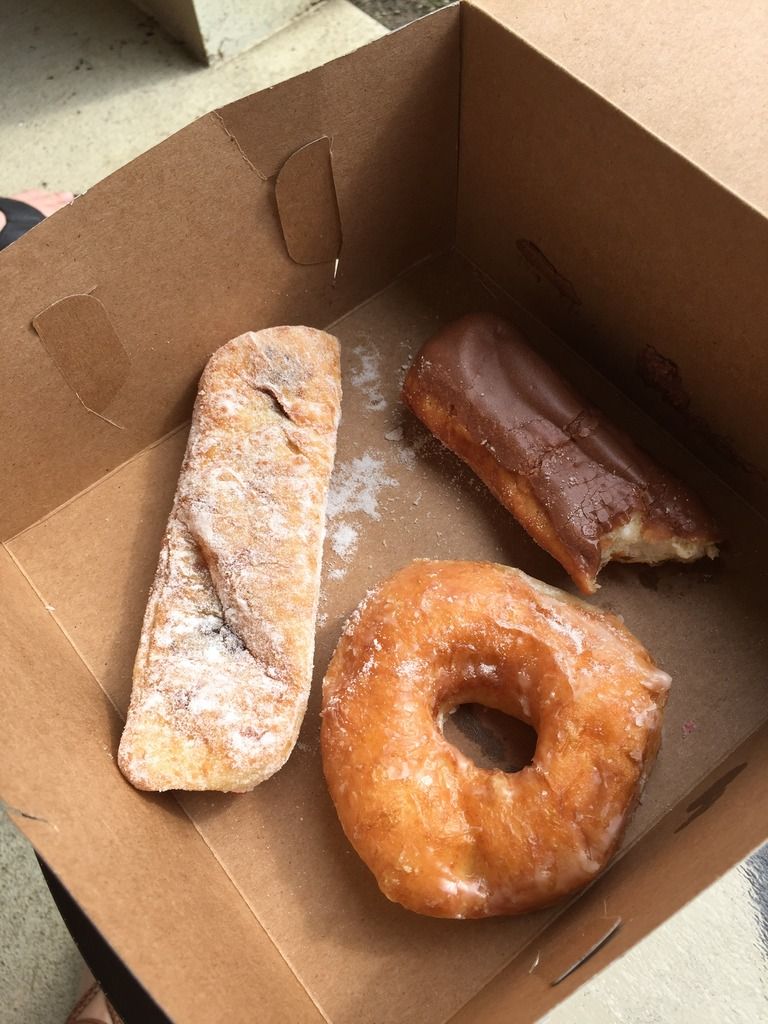 We also enjoyed lunch at Eddie's Grill, and old-fashined hot dog and burger dinner. Be sure to have cash when you go as it is cash only. There are places to sit inside and outside. I especially enjoyed that they had many sauces and relishes.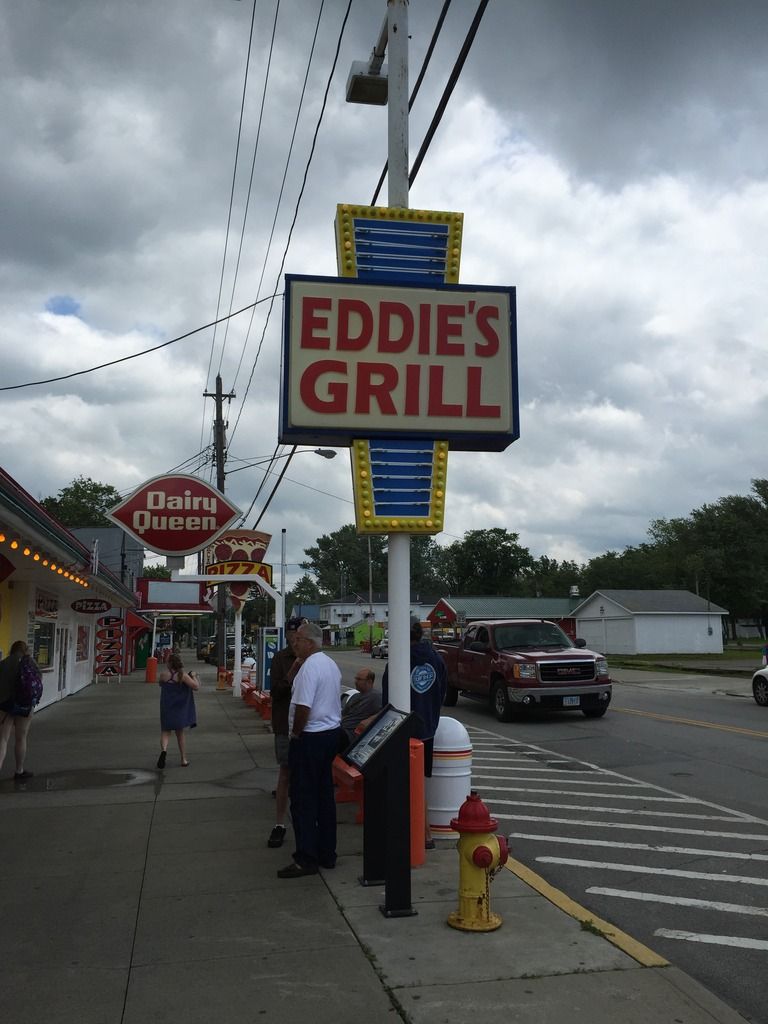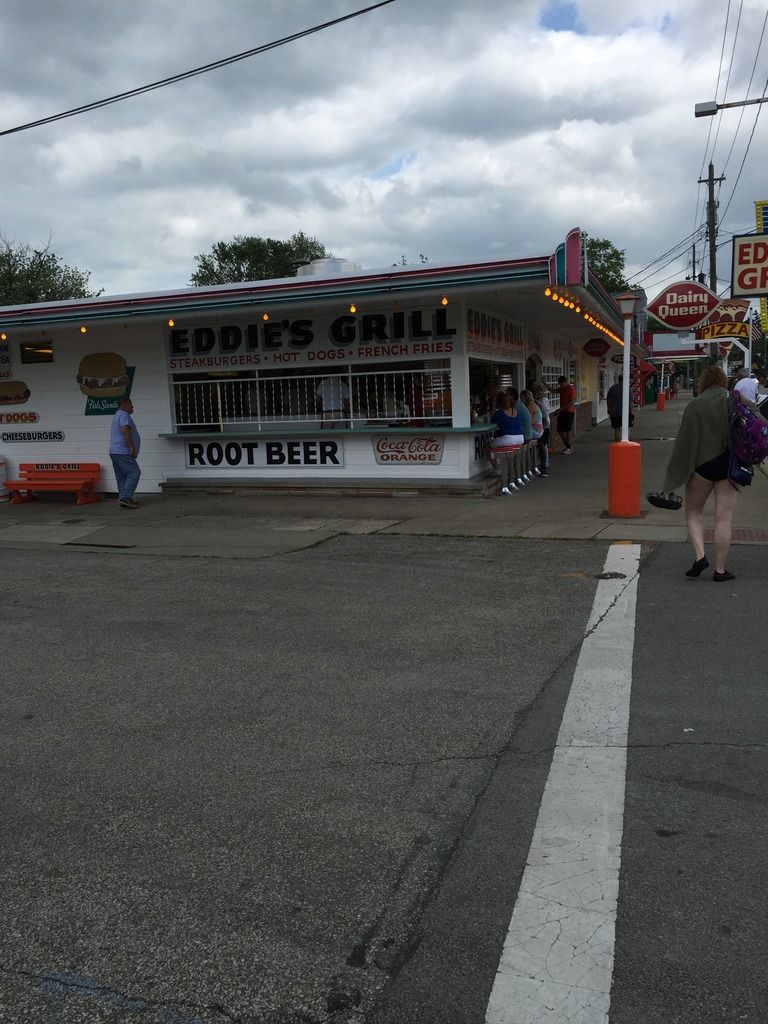 We wandered "The Strip" a little and looked into a few shops.
Unfortunately there were not that many interesting shops and overall things seemed a little run-down. It's worth spending a little time walking through the area but don't expect to spend a ton of time down there as there really is not too much there outside of food and arcades.
We spent the majority of our time at the hotel relaxing. As parents of young kids we really don't look for anything too fast-paced when we get away. The Lodge at Geneva-on-the-Lake provided a beautiful place to relax and breathe a little.
If you want more getaway posts you can read about our Amish County Getaway. Where do you like to go for a short getaway? We're always looking for ideas to store up for our next adventure.