We've lived in our home for about 3 1/2 years now. We've done a whole lot to our home in that time. We've painted nearly all the ceilings, trim, and walls, replaced the flooring in nearly every room (excluding the two bathrooms we've yet to redo). In the kitchen we painted the cabinets and replaced the knobs and counter tops. Before this year is over we'll finally finish the kitchen reno by installing the backsplash tile that has been sitting in the garage for 3 years. I've said that before but this is the year! Mark my words!
We also replaced the roof, furnace, and garage door and completed a zillion other little things. While replacing the shingles was super important it doesn't really leave you with the warm fuzzies. The decorating of this house is what actually makes it feel like home to me. None of the spaces in our home are really done yet. I totally believe in the work in progress philosophy of decorating. And so does my budget.
That being said, I've been craving a little more finishing in some spaces, especially the master bedroom. So far we have painted the walls, ceiling, and trim and had carpet laid right when we moved in 3 years ago. Since we have plopped down our furniture and not done much else.
The area above our headboard has felt very bare and has been calling to me to add some art. So I've been working on it!
As a side note I have a love-hate relationship with our bedding. I love the design but not the color. I've been craving something more neutral but for now the bedding stays and I'm trying to work with it somewhat.
So art-wise I began thinking of adding to this wall when my husband gave me this for Christmas: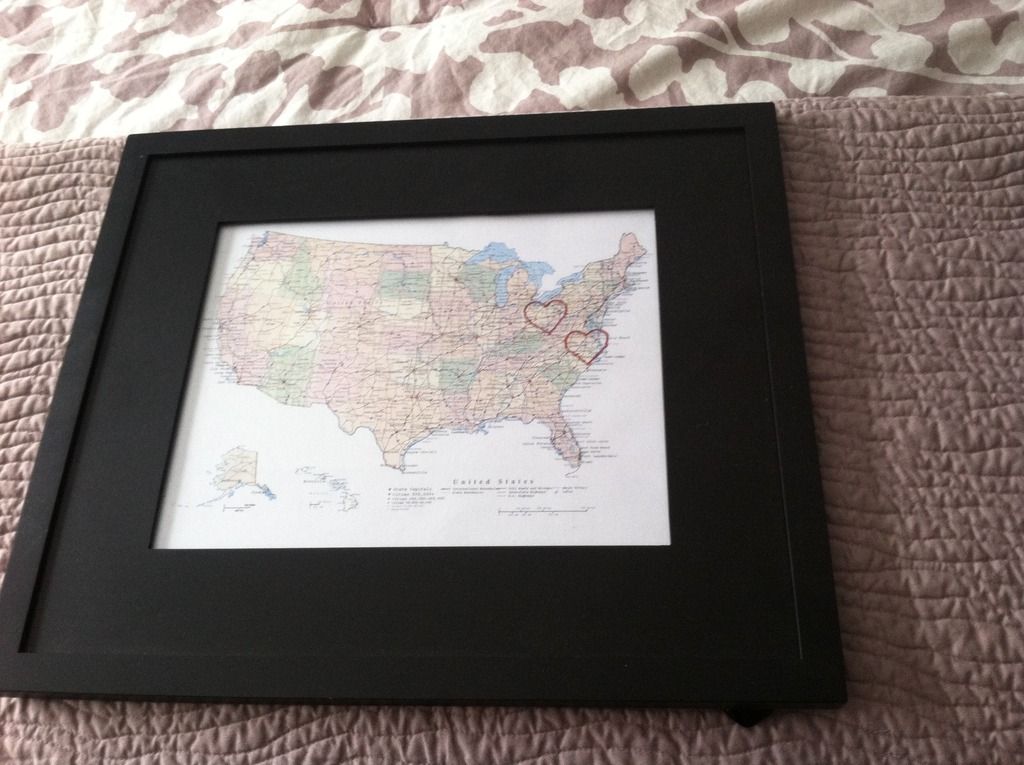 He made this map-art piece for me and I think it's very sweet. The hearts are around the cities where we grew up. To add to this wall I knew I wanted a collection of things. This sentimental piece, a picture of us, and something a little more graphic arts/typography oriented. While watching TV one night we saw an art piece in a commercial that we really liked-
So of course I snapped a photo to take inspiration from. Originally I was going to put a few boards together to make it look a little like rustic fence posts but I happened to get an assist in that when I scored these at P. Graham Dunn for $2.50 each two weeks ago.
With my handy pre-made base all I needed to do was add the wording so I whipped up an image file in paint.net.
Please note that our family name is not Mill… I just didn't want to have our name plastered all over the internet (you know, privacy and all) so I did a quick (and awful) photoshop job to change it. I'm far too tired lazy to really take the time to properly photoshop it in each of my images so please forgive me for each of the photos to come.
I blew my image up 200% and taped it to my wood.
I then tried tracing the letters with a pencil to transfer their outline onto the wood. This process was long, tedious, and it did not work for me. I think that it did not work because my wooden sign was just too hard.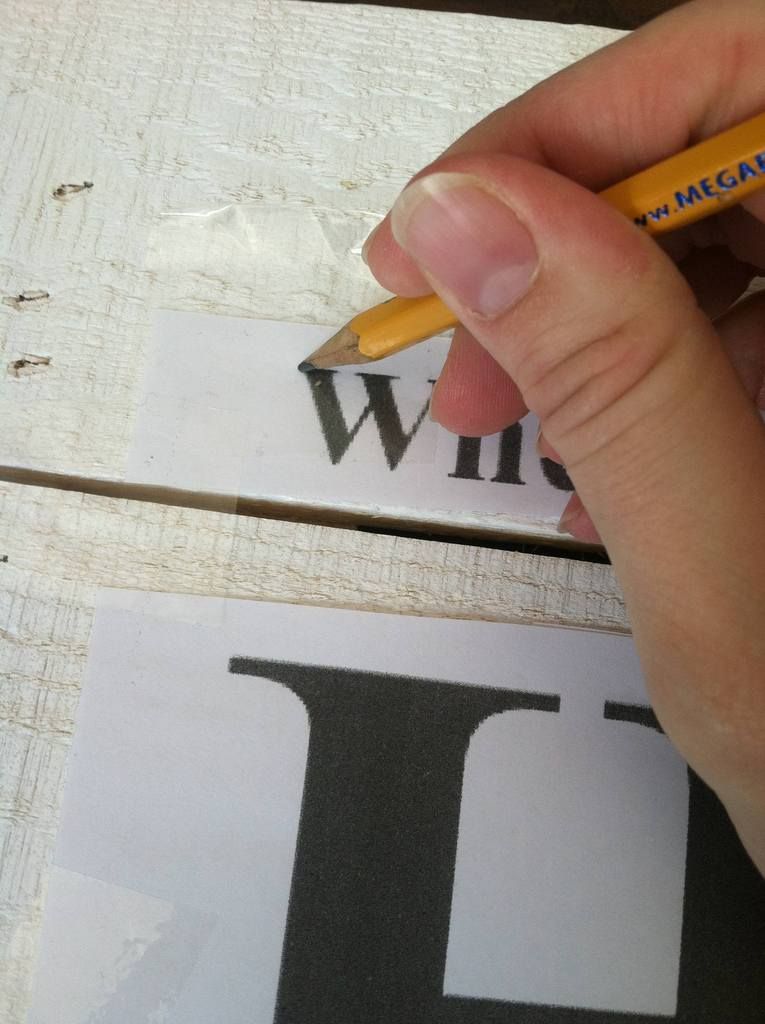 So then I turned to the internet to find a tutorial for how to make a wooden sign without one of those fancy Silhouette or Cricut machines. I found this tutorial at Upcycled Treasures and decided to try her method. I took my image and flipped it so that the writing was backwards.
Then I taped the picture ink side down onto the wood and painted water onto it. I had some help from my 4 year old son.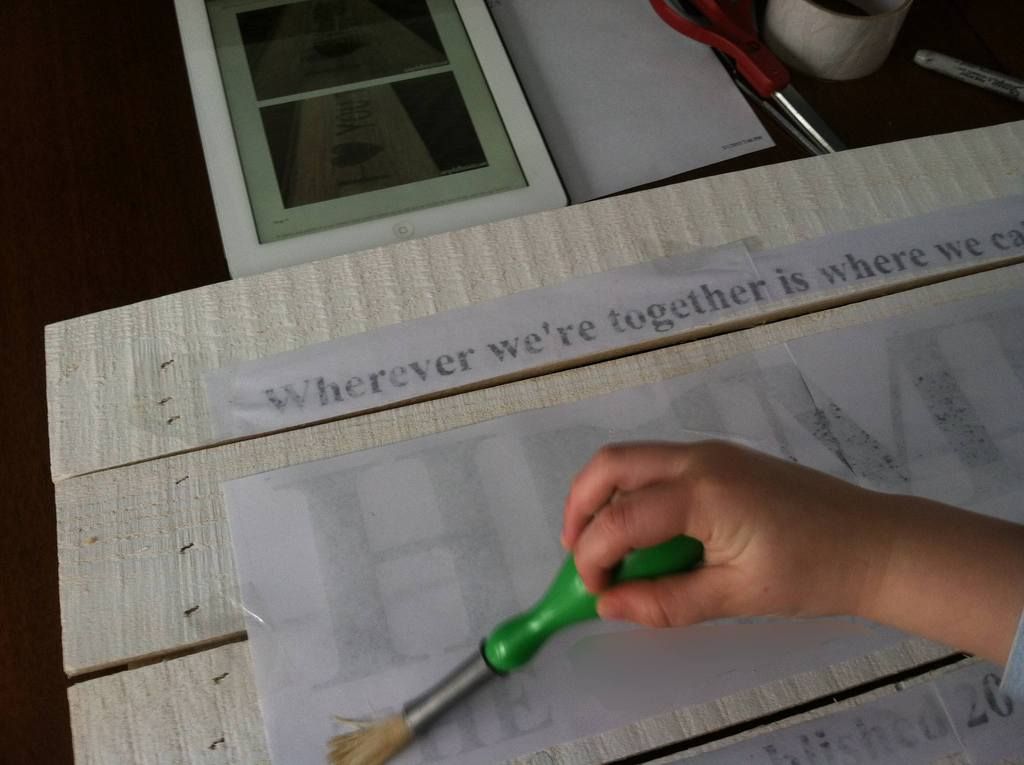 Once the water soaked in a little I used a Sharpie (with the cap on) to go over each of the letters.
I had to rub really hard to get the ink to transfer, but it did very lightly.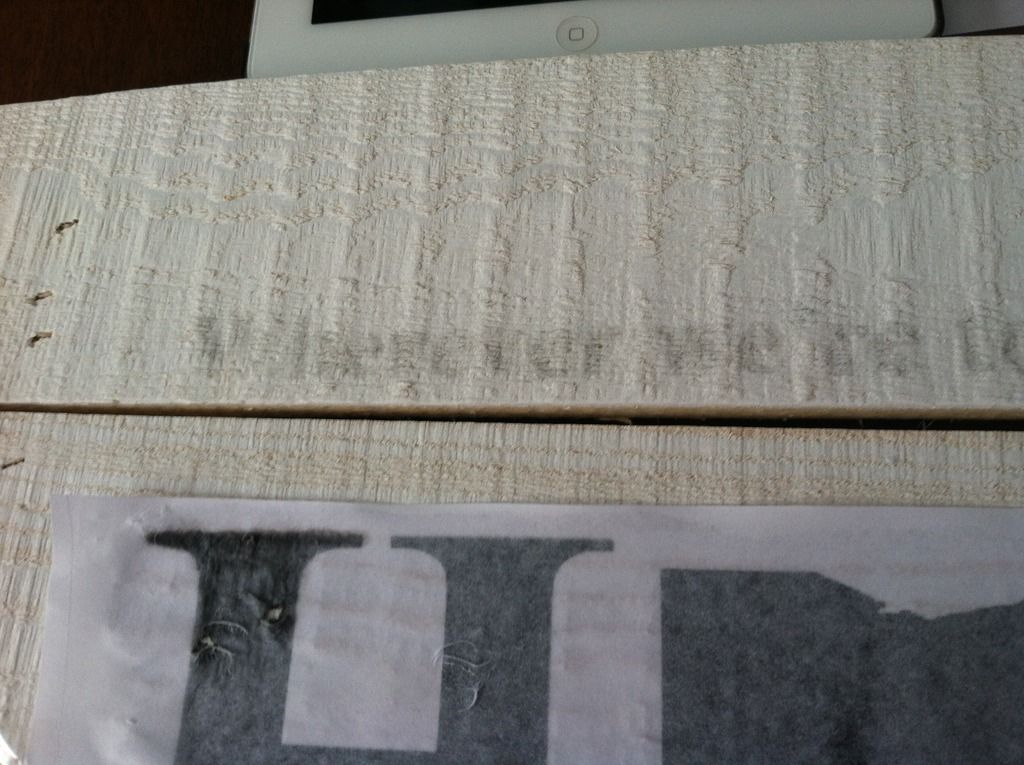 Due to the ink being so light I decided to paint over the letters. I did not exactly do it as well as I'd hoped but from afar the mistakes are not as noticeable.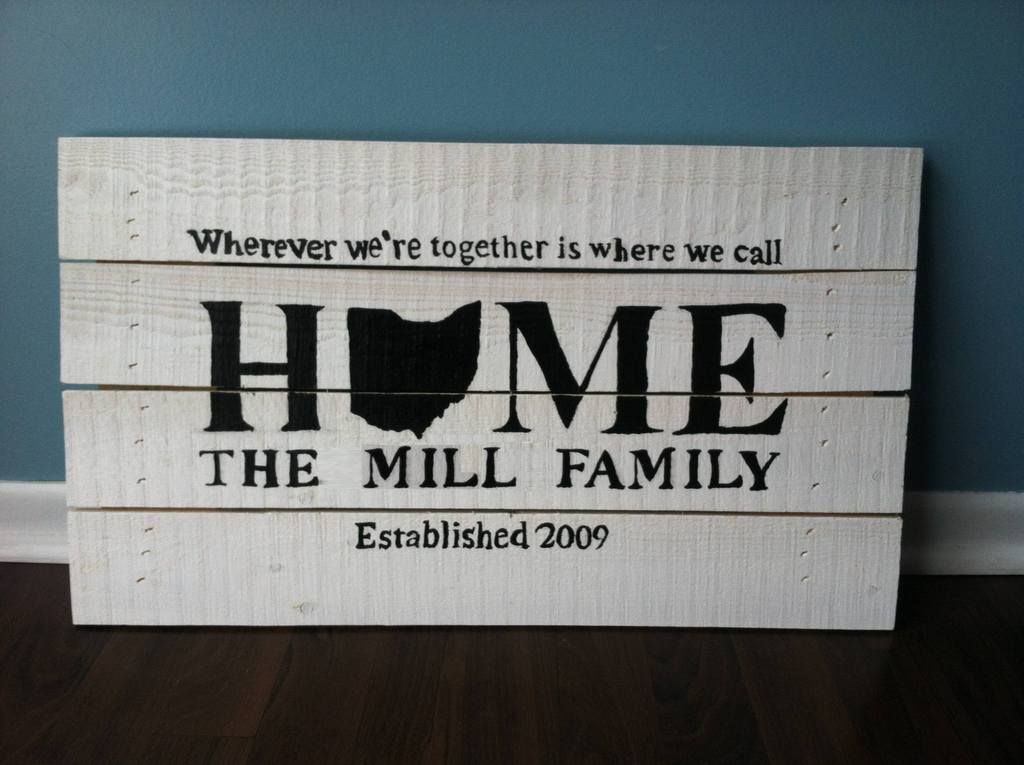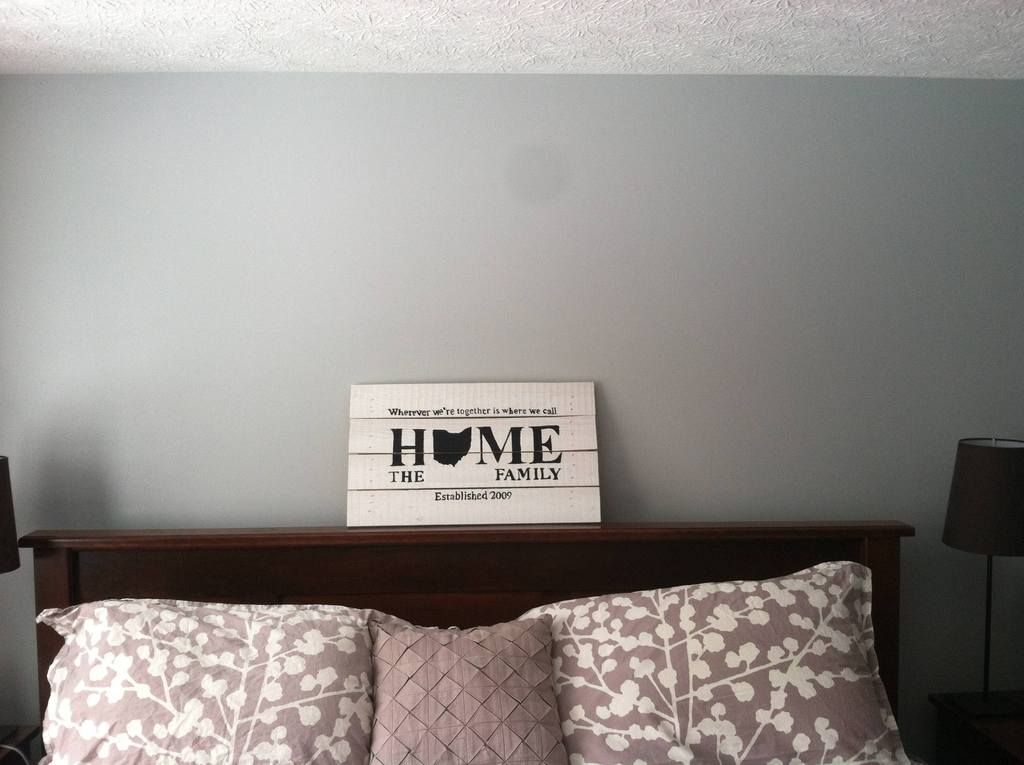 Now I just need to add some 3M Command strips to the back and I can hang it. But first I wanted to visualize what else I would hang with it. As I mentioned before I want to use the map art that my husband gave me for Christmas and I also want to use the Love Never Fails print I made a few weeks ago, along with a photo of us. I'm thinking I might arrange it something like this:
Again, please try to forgive the poor photoshopping job. In real life it will look a lot less flat and I would make sure things were well spaced. I'm still trying to decide if I want to add more pieces or keep it to these four. And I'm waiting for a sale to order my canvas print of that wedding photo of ours. I was also initially considering using the photo below-
but I think the horizontal photo plays better with the home sign. I think this vertical picture would make things look crowded above the bed. By the way, the wedding photos in this post are courtesy of Sarah Salyer. Oh, and I wish that my hair looked like that every day, so I'm sure I'll find somewhere in the house for this photo.
What do you have hanging above your bed? I'd love some more ideas for how to decorate our master bedroom so please leave me some in the comments! Hopefully I'll get my act together and be back soon with the completed wall to share.