I can hardly believe it but it's been six months since we got our new sofa and loveseat. Our old sofa was broken and sunk down way low in some areas so it was very much time to let it go and get something new.
We shopped around a few places and ultimately ended up getting the Dinelli Sofa and Love Seat from our local Ashley Furniture Home Store. When making our decision I couldn't find any reviews of the sofa online and so I wanted to share our thoughts so far just in case you're also considering this sofa.
We love the sofa and love seat. They are very comfortable to both sitting and laying. I also love that they clean up easily when the boys spill something. So far none of the spills have left any stains.
The fabric has this woven texture that looks kind of like a solid from afar but it's got a nice texture to it that I think would hide stains well if there were any.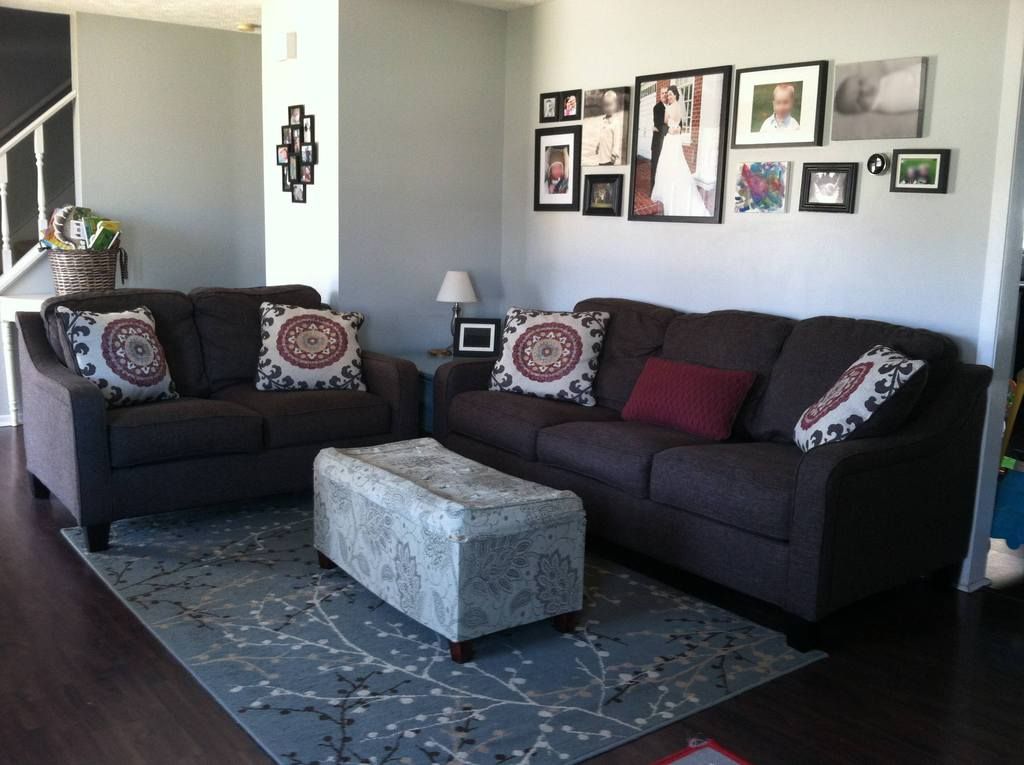 This does not bother me, but I thought I would let you know that the back cushions (which are attached) are a little slouchy or loose. I know that this bothers some people though, so I thought it worth mentioning since I feel like they look a more slouchy than they did in the store (or in the photos on the Ashley website).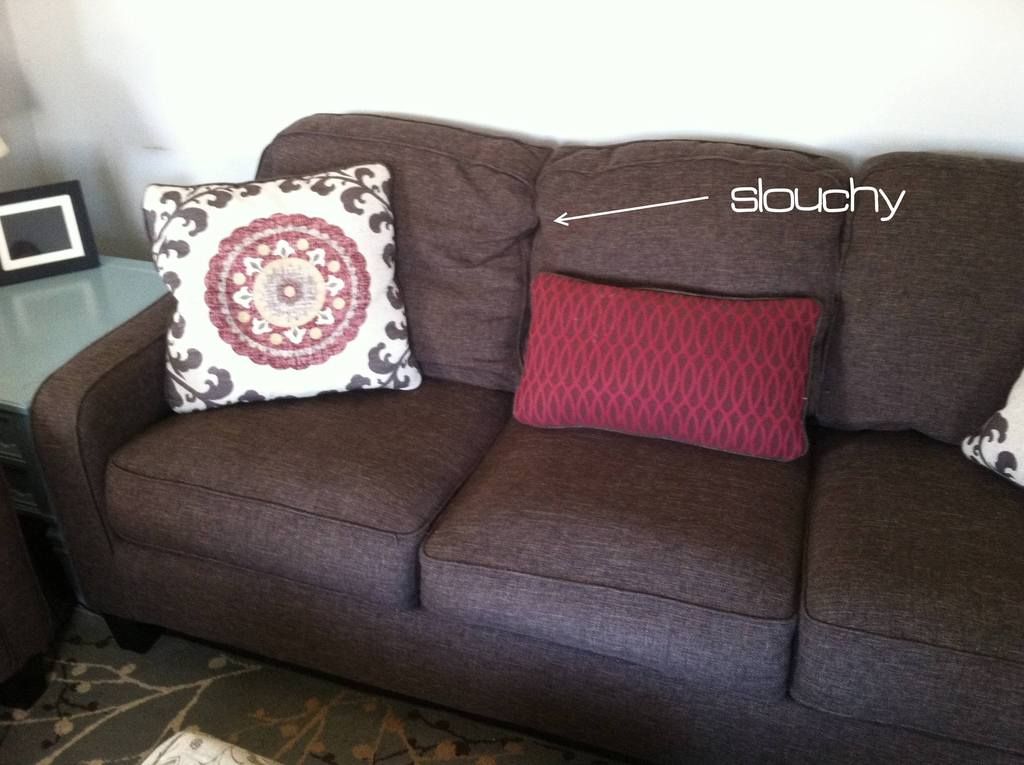 So far my only complaint about the sofa and loveseat is that some of the cushions have not held their shape well. Some of them are nice and square like when we bought them but the ones we sit on the most have squished down some and now bulge out.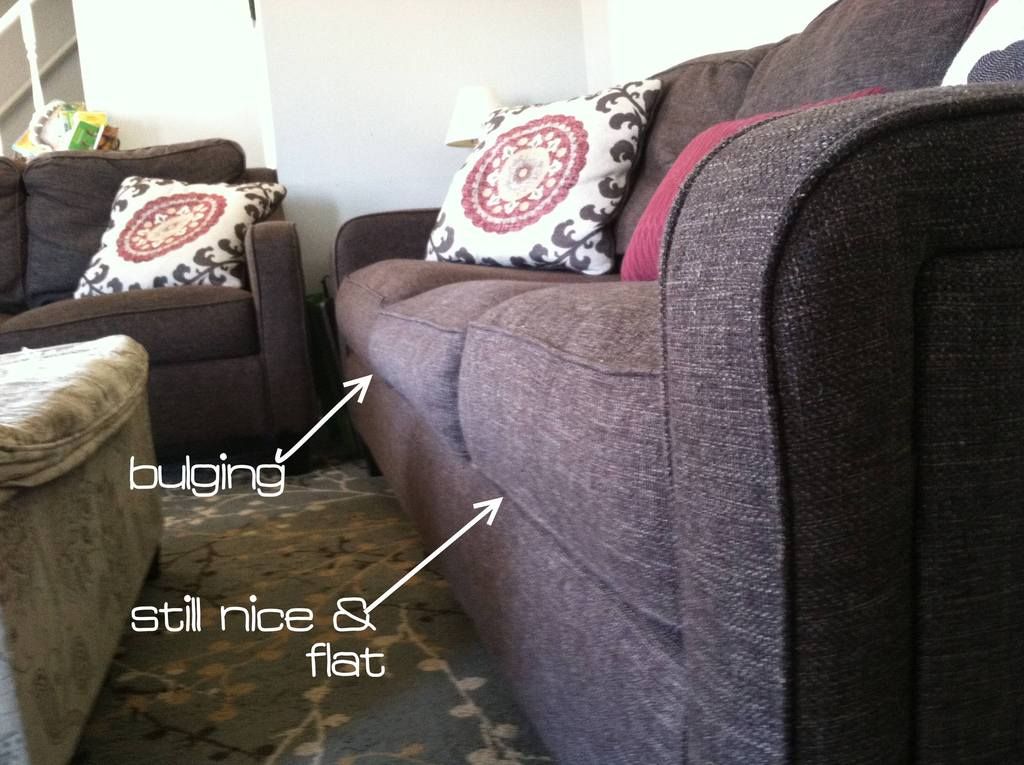 Since I first noticed this I have started rotating the cushions around to different positions so that they will all get sat on about the same amount and therefore will hopefully look somewhat similar.
I realize that this may be due to the fact that we bought a relatively inexpensive couch. We decided that we did not want to buy a more expensive couch at this time because our sons are still small (18 months & 4 years old) and so we knew they would still be pretty hard on our furniture for a few years.
We'll invest in some more long-term furniture when they are a little older and a little less apt to spill or bounce all over it.
Overall we are happy with our new Dinelli sofa and love seat. I wish that the cushions were not quite so squished so quickly but for the money we spent I'm very pleased with the overall quality of the sofa.
I've been meaning to make new pillow covers for the pillows that came with the couch as they are not entirely my style. I already picked out some fabric and it is currently sitting next to my sewing machine waiting to be made into new covers so hopefully soon I'll be sharing those with you too.
Oh, and try to ignore the beaten up ottoman- we're looking to replace it soon as well.
Quick tip if you do end up shopping at an Ashley Furniture Home Store:
Other stores sell Ashley Furniture as well and the Ashley Furniture Home Store will match the prices of those stores. So do shop around to see what other stores are charging for the Ashley pieces that you're interested in buying.
Please let me know if you have any questions as I'd love to help!