Easter's on its way! We are full-swing into Easter preparations around here. In thinking up Easter-themed activities to do with my son I came up with the idea of an Easter Egg Toss Game. So the concept is so basic. The goal of the game is to toss as many Easter eggs into the basket as you can. I know, such a nothing thing, but it's enough of a challenge to keep my 3 year old occupied for a while.
For my game I decided to use an Easter basket that we already had and I made some eggs out of fabric. Yes, you could just use plastic Easter eggs for this game, but since we play this inside our house I wanted to make the eggs a bit softer. This way, when my 3 year old accidentally lobs one at the baby's head it won't hurt so much. Safety First.
My fabric eggs are a little wonky, but my kid doesn't seem to mind. Here's how I made them:
1. I got out two cups of different sizes and them on a piece of cardboard. Then I traced the outside of them with a Sharpie.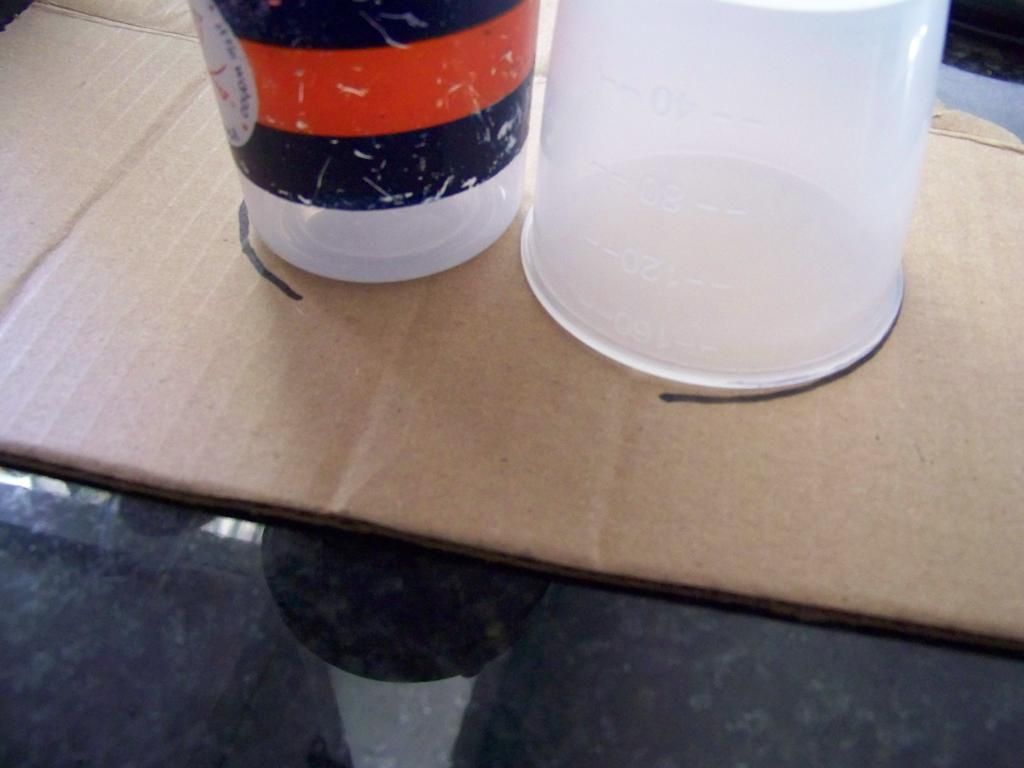 2. Then I connected the lines and cut out my egg template.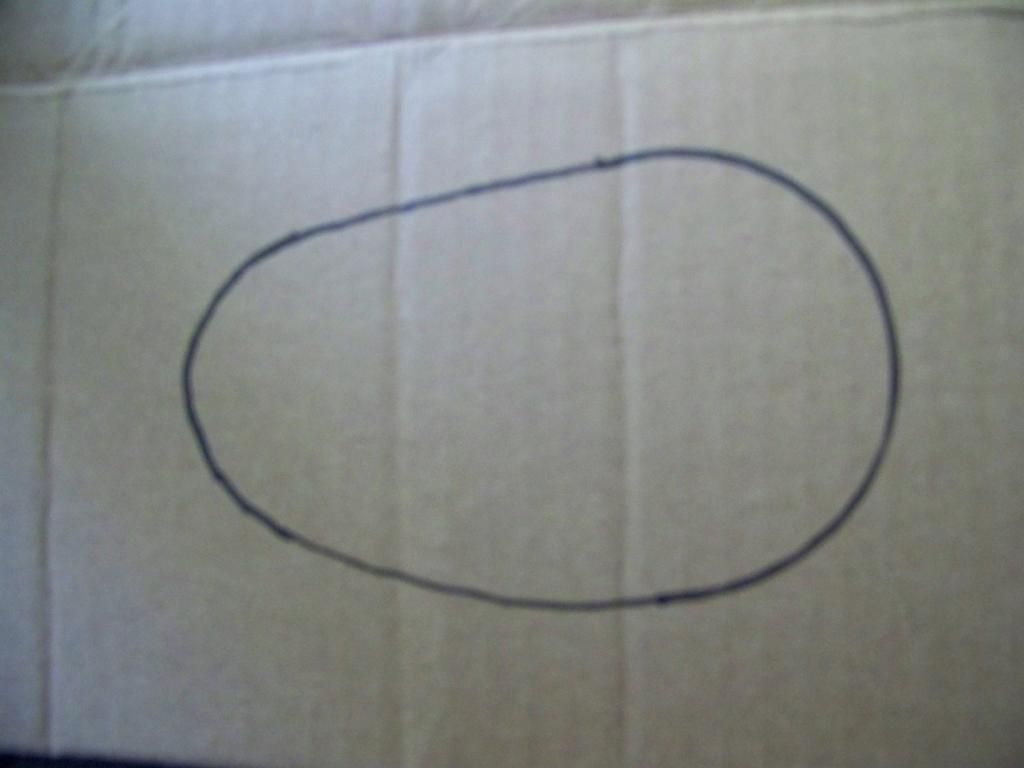 3. I traced my template onto the backside of my fabrics and cut each egg out. I pinned the egg cut outs face to face.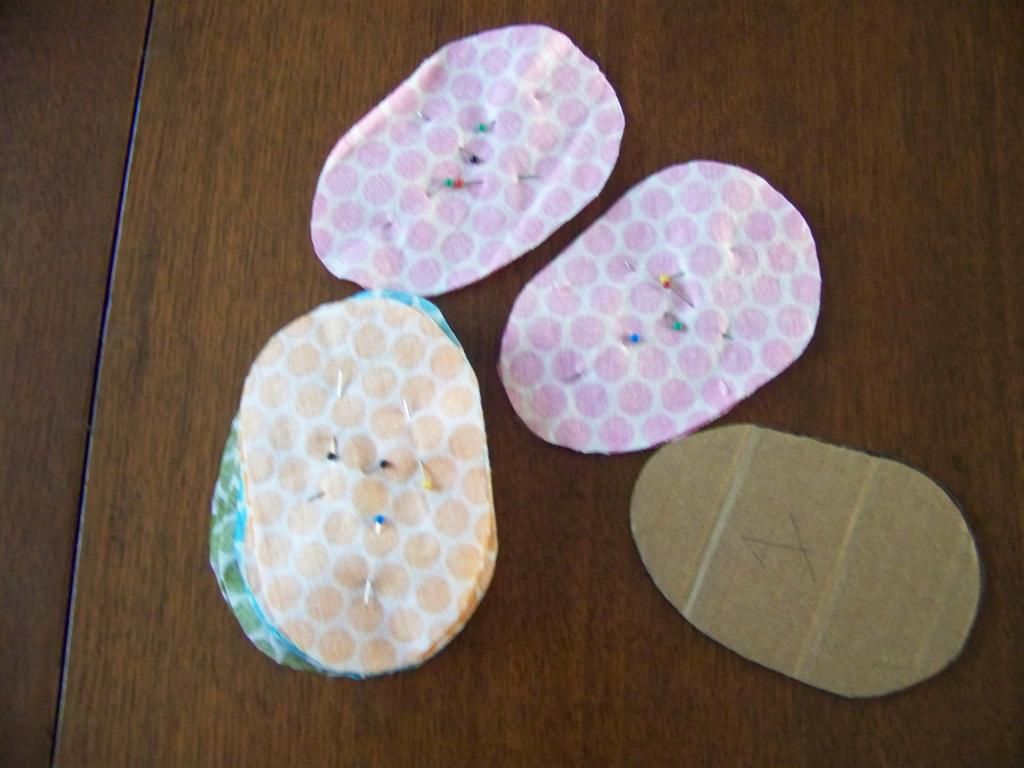 4. I sewed around the edge of each one, leaving a small gap.
5. Then I turned each one inside out and filled each egg with some stuffing scraps that I had.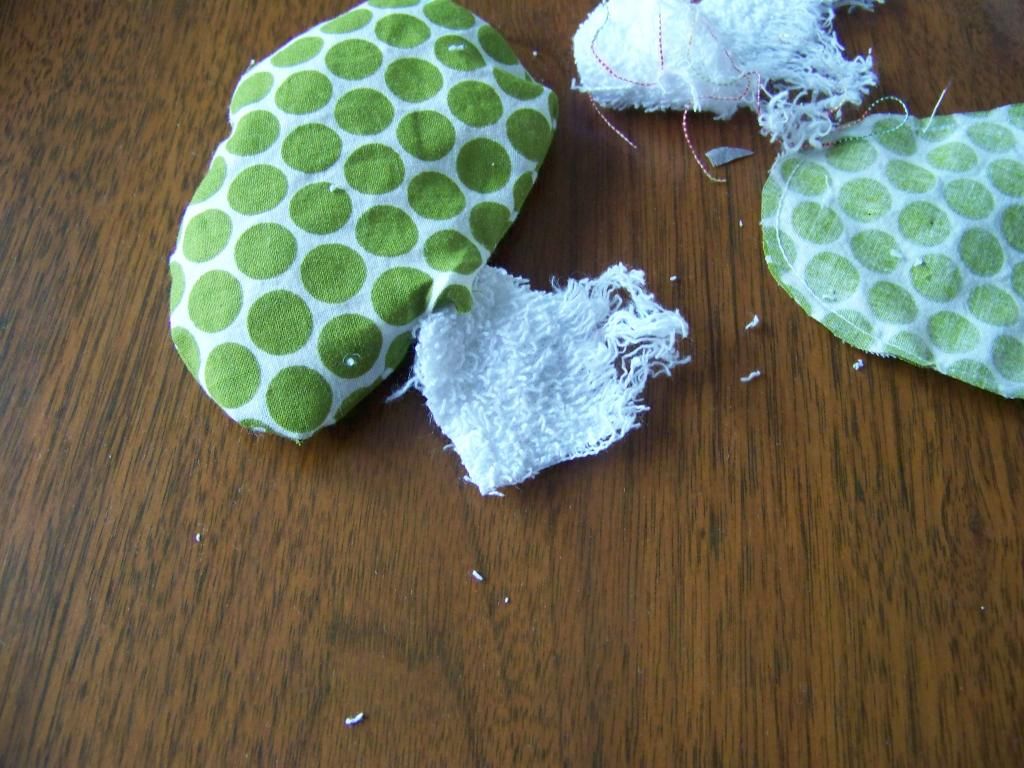 6. I could have closed the eggs with a blind stitch so that you couldn't see, but I was being lazy and just ran them through the machine.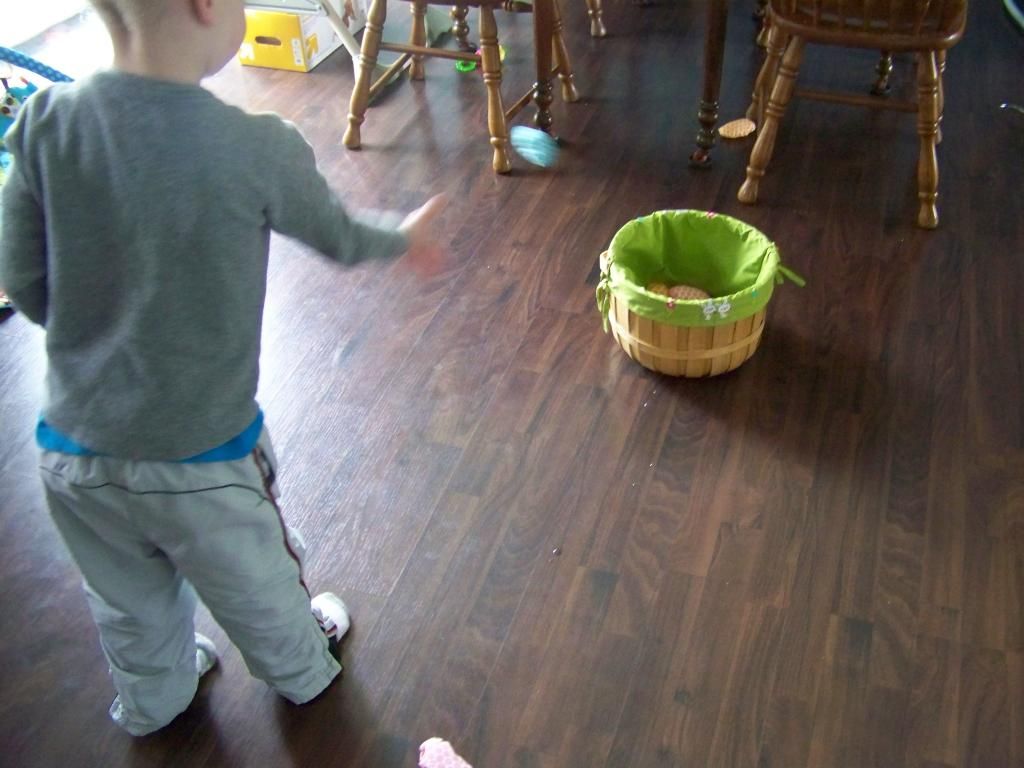 If I were to do this again, I would make my eggs a bit bigger to make things easier on myself. So if you do happen to make your own, make them bigger than you think you should. Imperfect as they are, my son loves them and we are playing this a lot. Not bad for a project made of scraps that took very little time.
Also Linking up to Inspire Me Please.