Say that 5 times fast. Oh, this project. This project was one that originated during the great purge. I took a look at some of my crafting supplies and decided it was time to "use it or lose it". I have had these wooden slices sitting around for about 2 years. They are slices of branches from a sycamore tree that we had taken down. I used some to make coasters for Christmas gifts back in 2014 but I had some leftovers hanging around.
So I decided to make a wreath with them. The door has been naked since I took down the Christmas wreath and the old Spring wreath doesn't really work now that the door is white.
To make the wreath I first laid the wood slices out on a piece of cardboard. Initially I thought I would make a round one but for some reason the rectangular one was more appealing. Once I decided on a configuration I traced around the slices.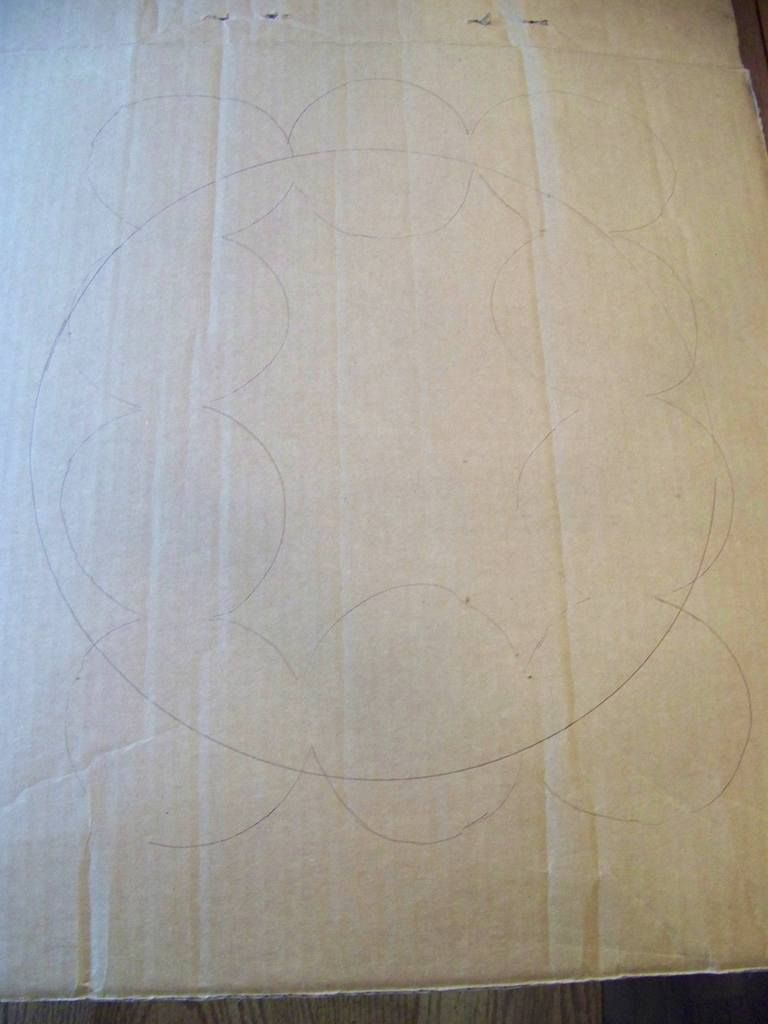 Then I cut out my "wreath form". Let me just say here that this wreath may not be the sturdiest or last super long but I wanted to make it for $0 and with things I needed to use up hence my compromise of structural integrity. If you want to make one of these maybe use something a bit beefier to make yours.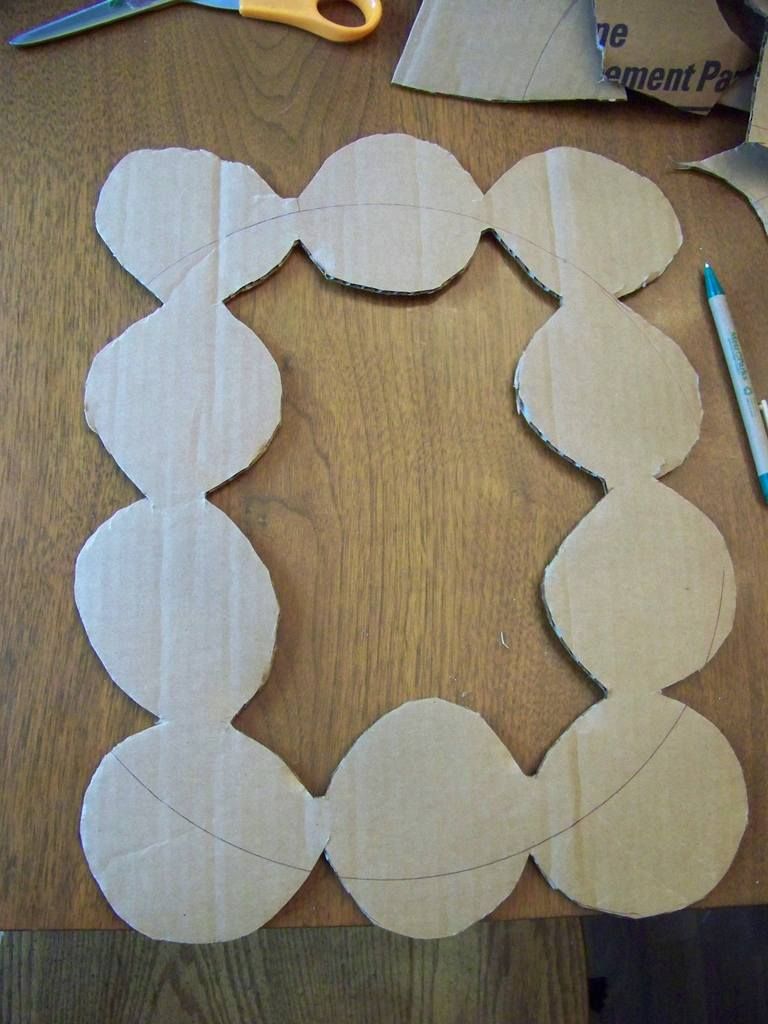 I tried to cut my cardboard so that you could (mostly) not see it behind the wood slices. Then I hot glued the slices onto it.
Next I attempted to reinforce the cardboard backing a little by gluing jumbo popsicle sticks to it. I know, I know. If this were the story of the three little pigs I'd definitely not be the bricks pig. But again, I was using what I had on hand and determined not to spend money. And we all know next year I'll probably get the urge to make a new wreath anyway.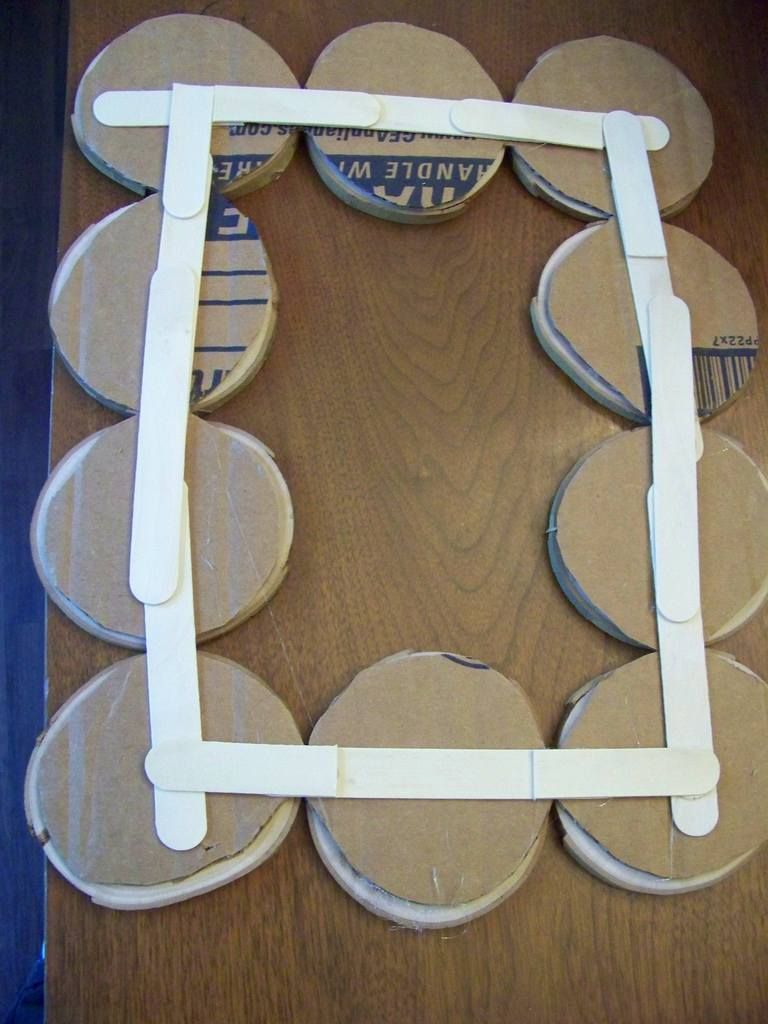 Once I had done all this I thought I'd attach a ribbon to it and call it a day. But it was so blah. I mean, I love wood and all but with the white door it was just so plain. And with it being winter I am longing for some color so I decided at this point to paint the wood slices.
I went with green because it feels fresh. Each slice got painted with a slightly different shade of green.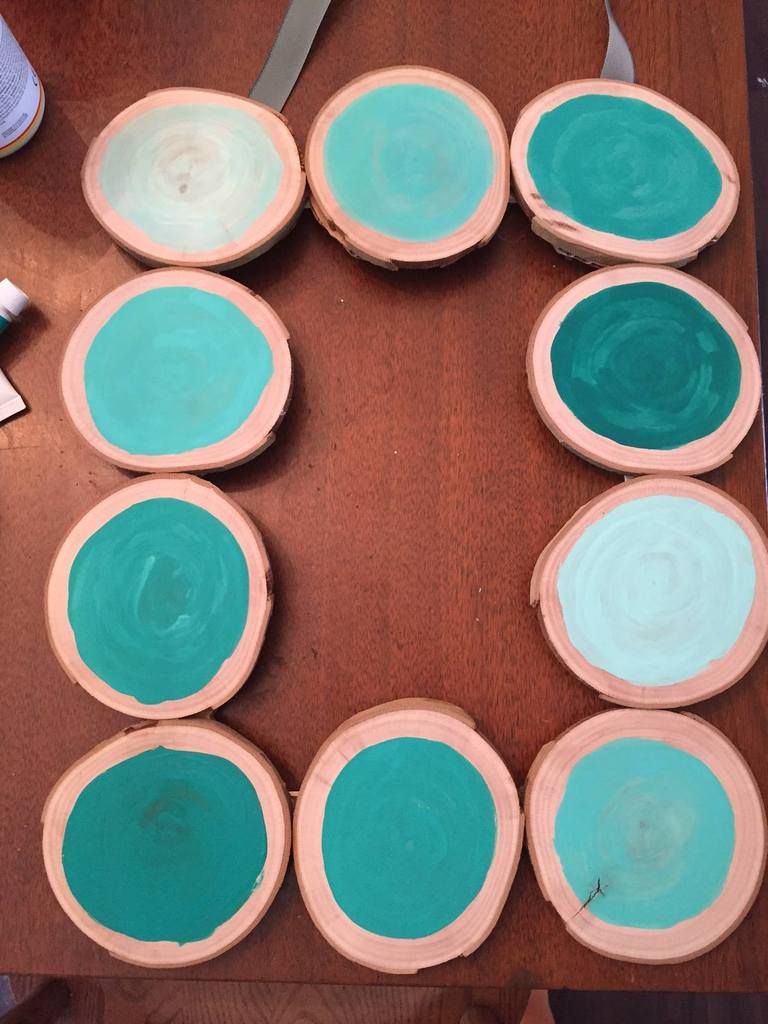 Then I went back over each one and added some brush strokes in a slightly different shade of green.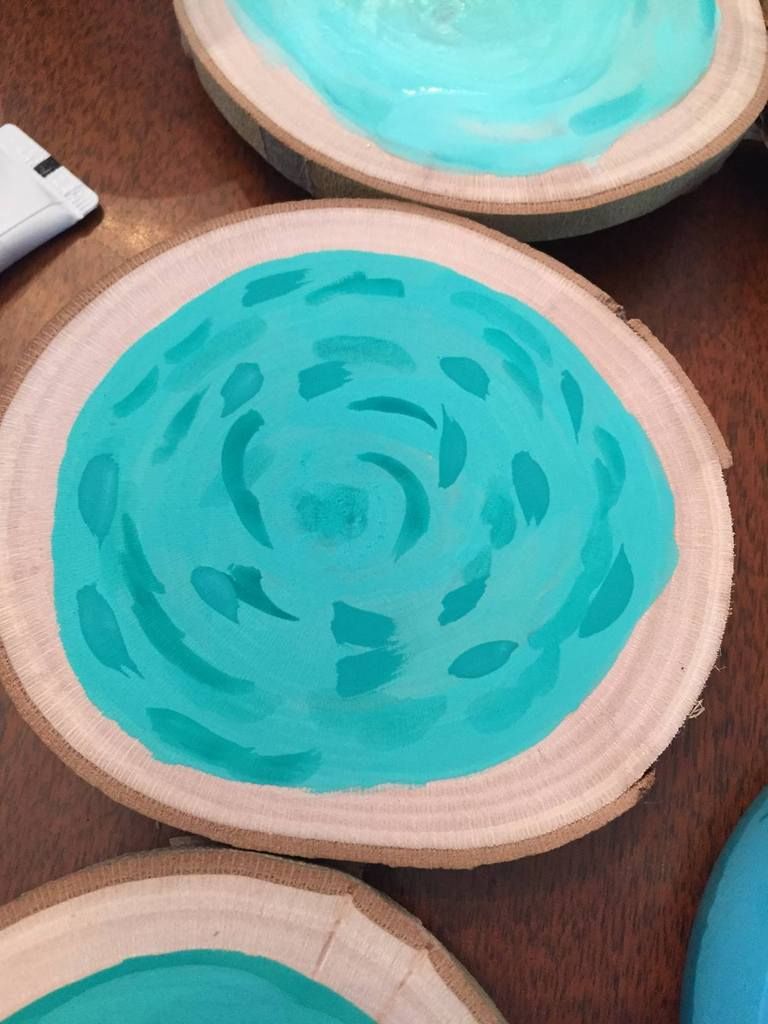 After doing this I went over each one with a very watery wash of green to blend things in a bit.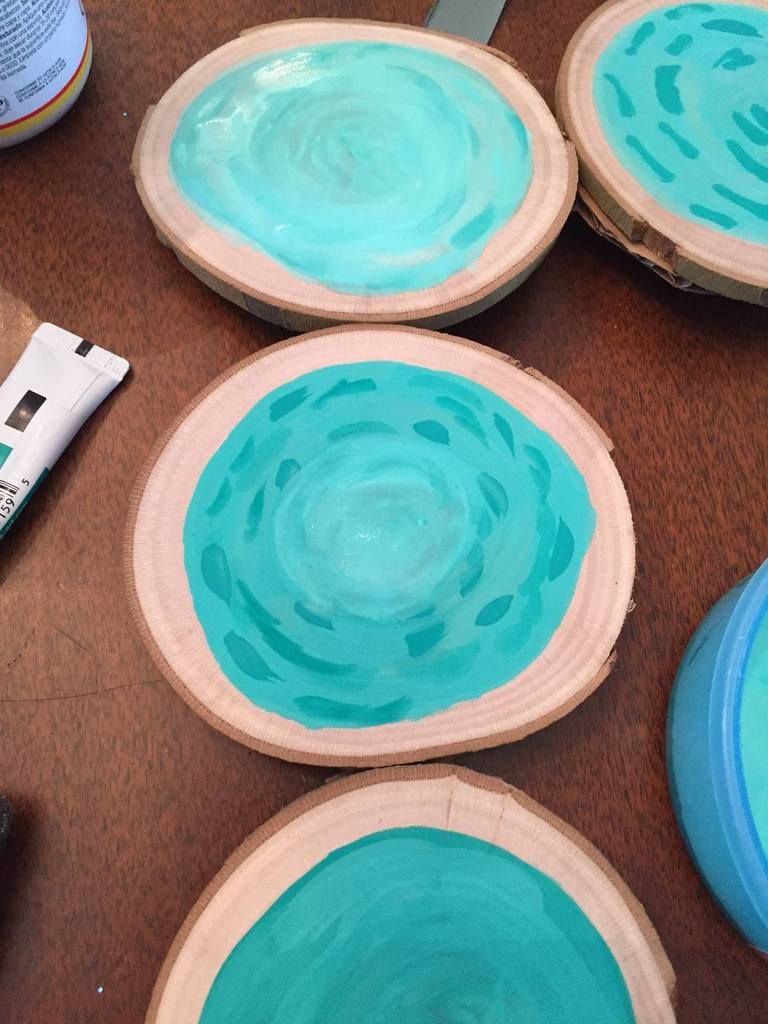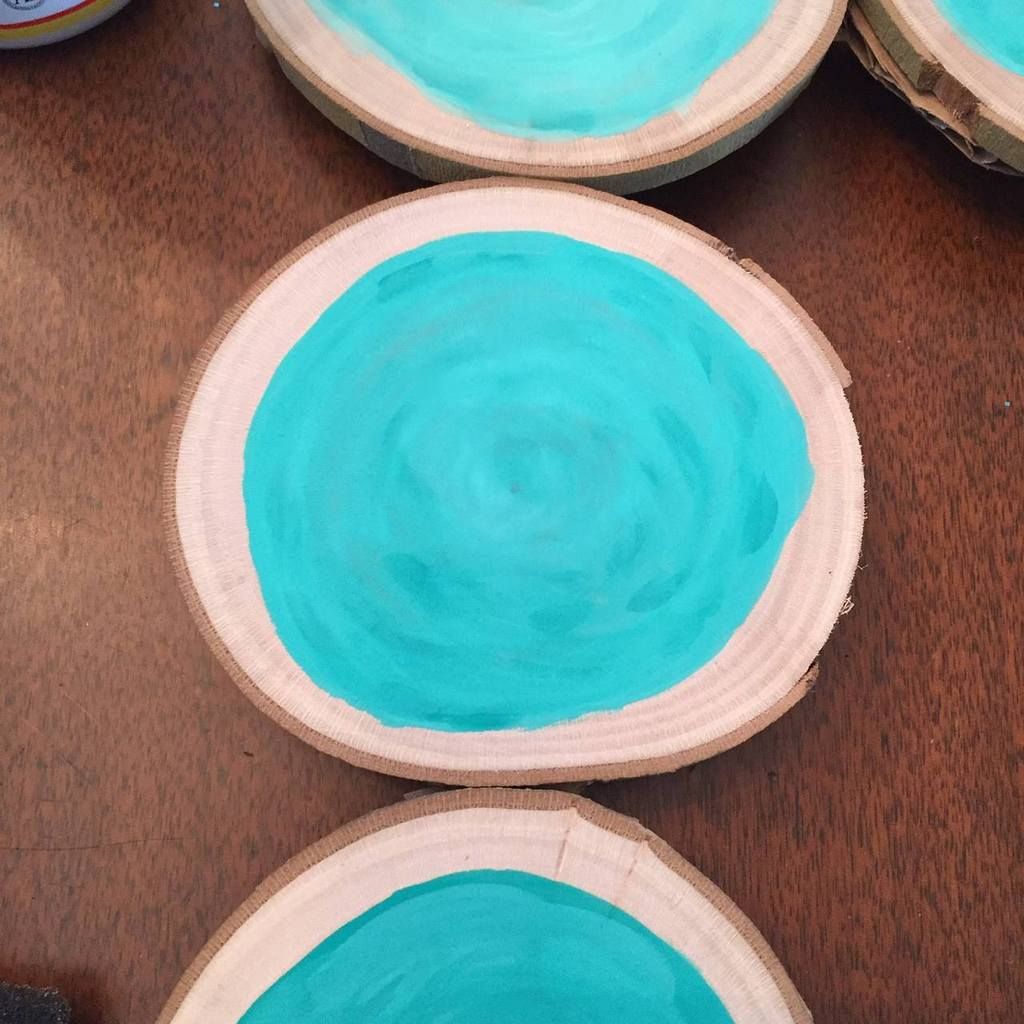 I then coated it with clear coat, attached a piece of jute twine to hang it with, and called it a day.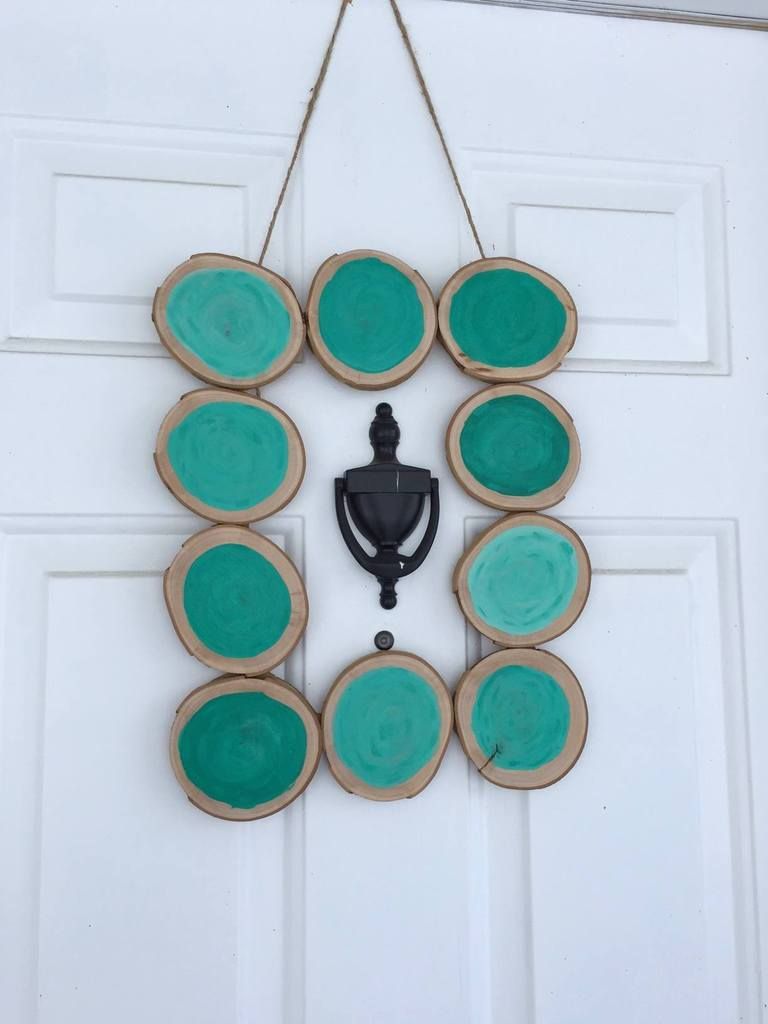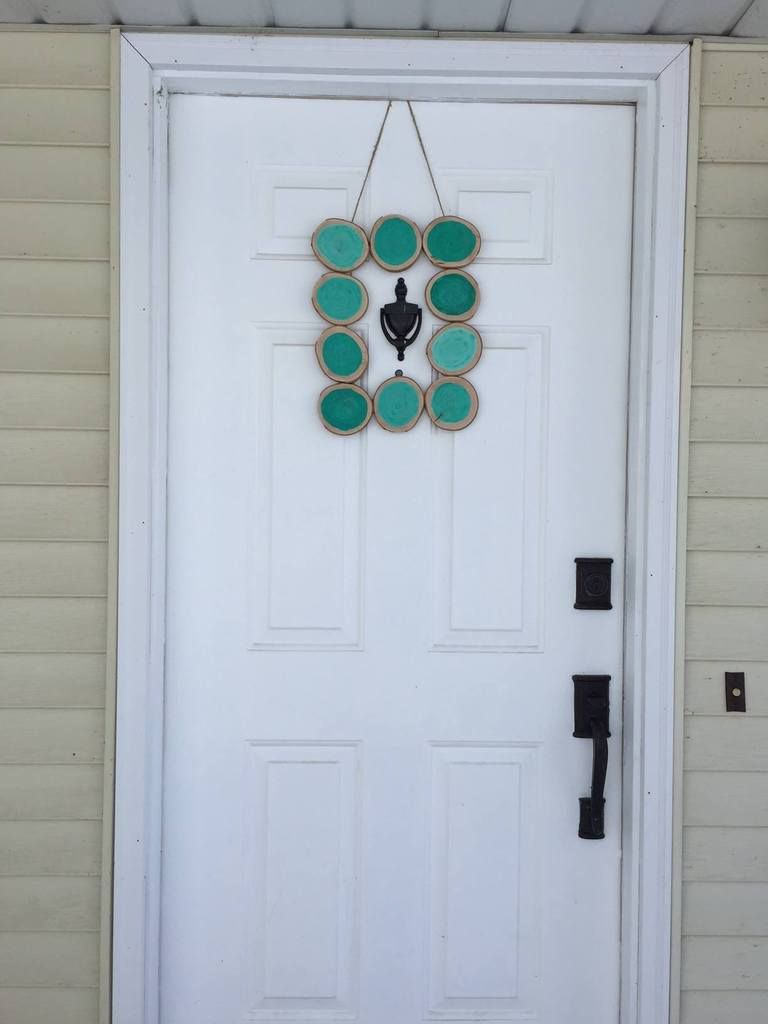 This really was a project where I wasn't sure where it was going and even wondered at one point if it was going in the trash, but I like the end results. It feels fun and fresh and so far I am enjoying it.
What's on your door right now?
Want more wreaths? Check these out: