We spent last week in Destin, Florida. With all the time at the beach and the pool I realized that I need some more headbands. I have a few headbands, including the fabric flower headband I made 2 years ago.
But somehow I only managed to find two headbands while packing. So I decided that I need to make some more to help tame my hair this Spring and Summer and today I'm sharing how I made my new braided headband.
Step 1: Cut 3 strips of knit fabric that are 1 in X 22 inches. Use a knit fabric because it doesn't unravel and it's stretchy. To make this easy I used my rotary cutter, quilt ruler, and cutting mat. If you're in the market for these tools Amazon sells a bundle with all 3 of these that's a great price right now.
But if you don't have those tools you can totally do this with scissors. The strips don't have to be perfect either.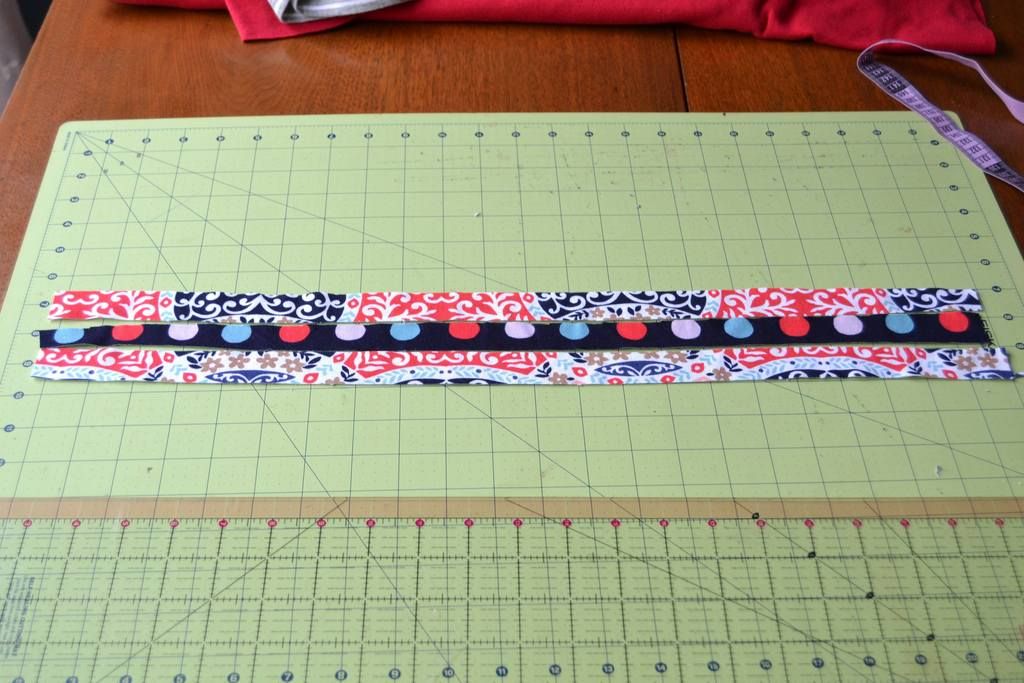 Step 2: Tie a knot in one end.
Step 3: Put that end under something heavy. This will hold it in place and make it easier to braid.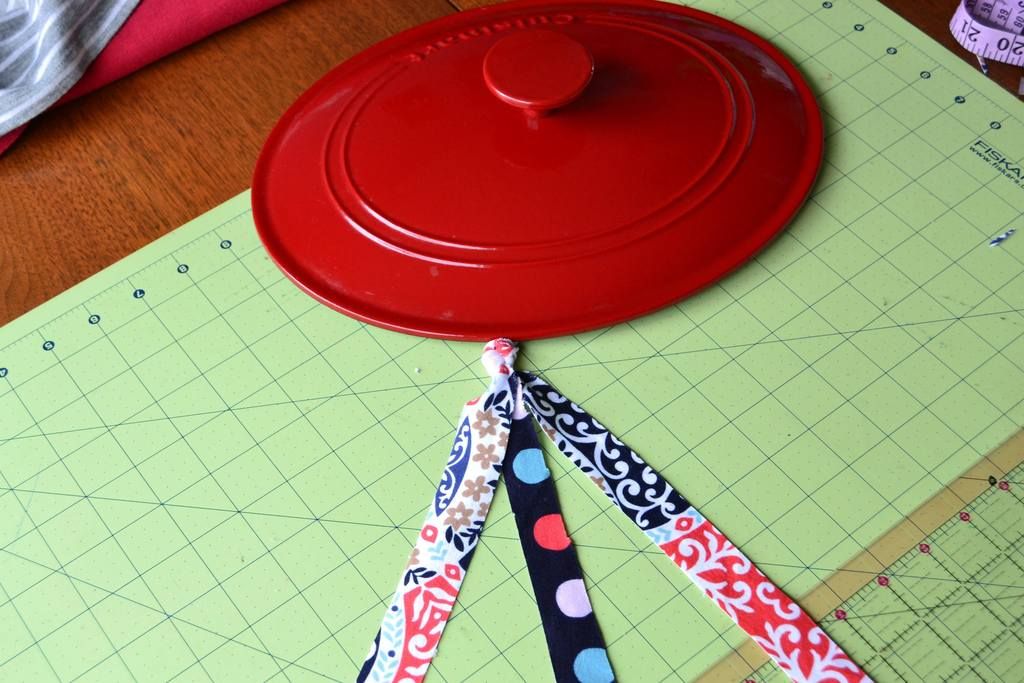 Step 4: Braid and knot the other end.
Step 5: Sew across the ends and trim off the excess. If you don't want to sew or don't have access to a sewing machine I think you could use hot glue to secure the ends.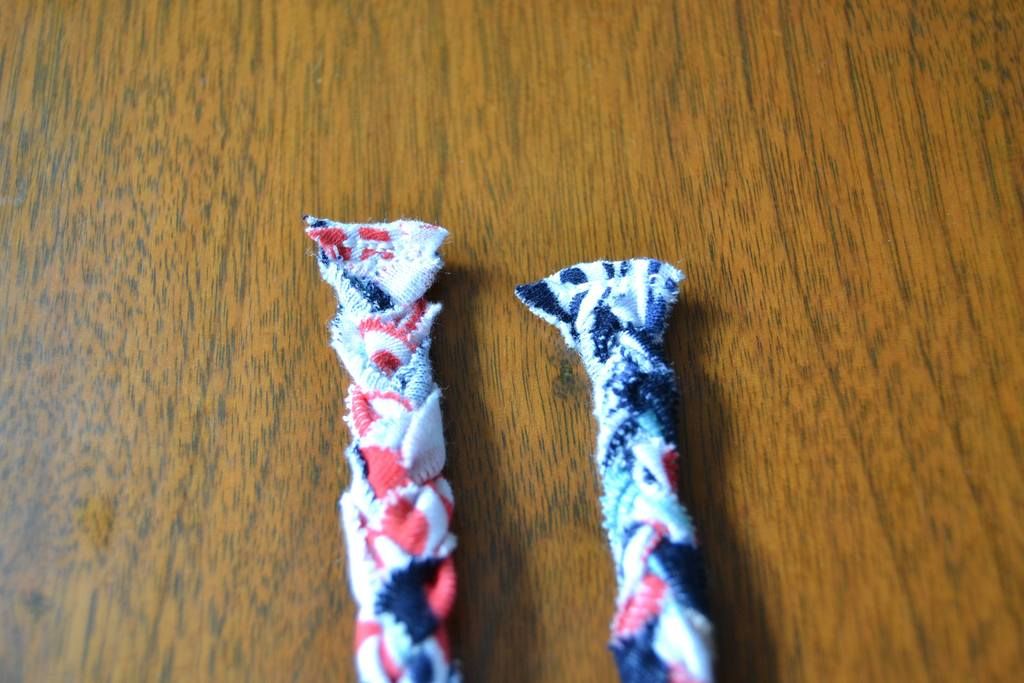 Step 6: Wrap around your head and tie. If you want you can sew the two ends of the braid together but the knit is stretchy and so I like being able to tie it each time to make sure it's tight.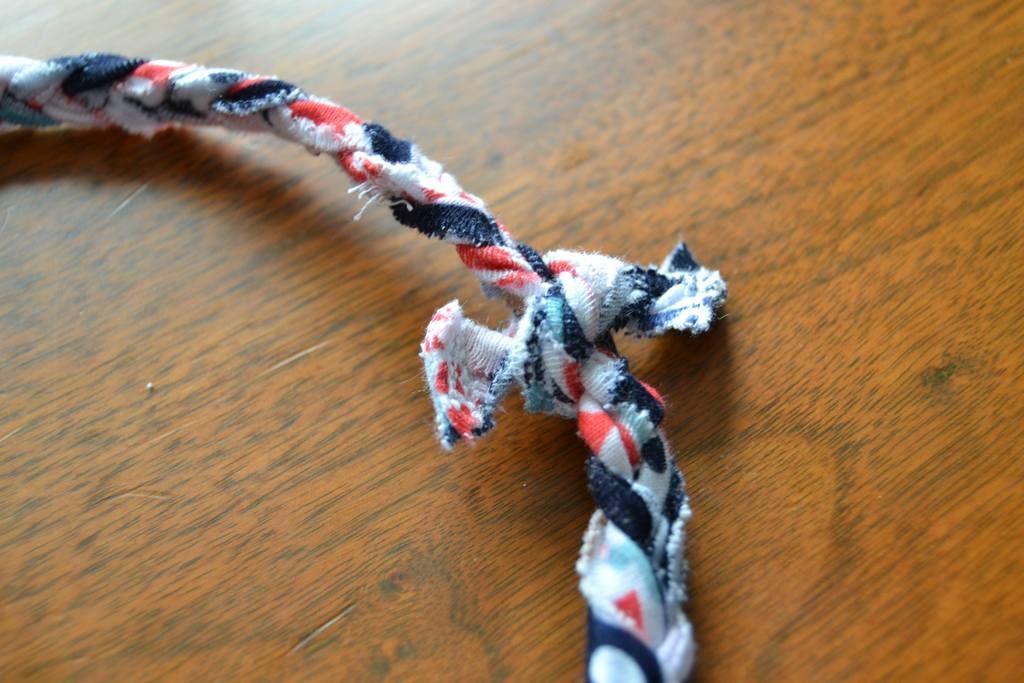 That's it! Super simple and quick project. I have even seen other people use old t-shirts to make these as well but I had some knit leftovers in my stash that I wanted to use up. If you've got a few minutes and a little bit of fabric or an old t-shirt then you could easily make up a headband or two.
I've got a few more easy tutorials coming soon so be sure to check back for those or subscribe to the blog so you don't miss a thing.