Anyone remember this little gem? Feel free to dance along 🙂
I was reading through this week's Good Morning Girls readings in Exodus and knee-deep in the specificity of all the laws God gave Israel I see one thing- love. More specifically, I see the laws as love in action.
Some of the laws are a bit odd outside of their original context but they were all given because God loved his people and he wanted to teach them how to love each other as well.
The verses that caught my eye more than any others this week were Exodus 23:4-5.
"If you come across your enemy's ox or donkey wandering off, be sure to return it. If you see the donkey of someone who hates you fallen down under its load, do not leave it there; be sure you help them with it."
These verses are so simple and applicable. I know, you might not have what you'd call enemies but I'm sure that you have someone in your life that you don't get along well with or that doesn't like you. And that person might not have an ox or a donkey with a tendency to go astray but I'm sure that at some point in your life God has given you the opportunity to be nice to that person that you don't like.
It's easy to be nice and loving toward people that we like but it's not as easy to love on all the others. While it may not be easy to love our enemies it is important to love our enemies. Why?
Because love never fails.
Never.
Ever.
Being nice and helpful may not make your enemy suddenly love you or fix all that is wrong in your relationship but the love you show will glorify God, showing others what love really looks like. And it might just work in your heart too. But whatever the results, love will make any situation better in some way.
If you're like me and you need a little reminder of this be sure to download my free Love never fails printable.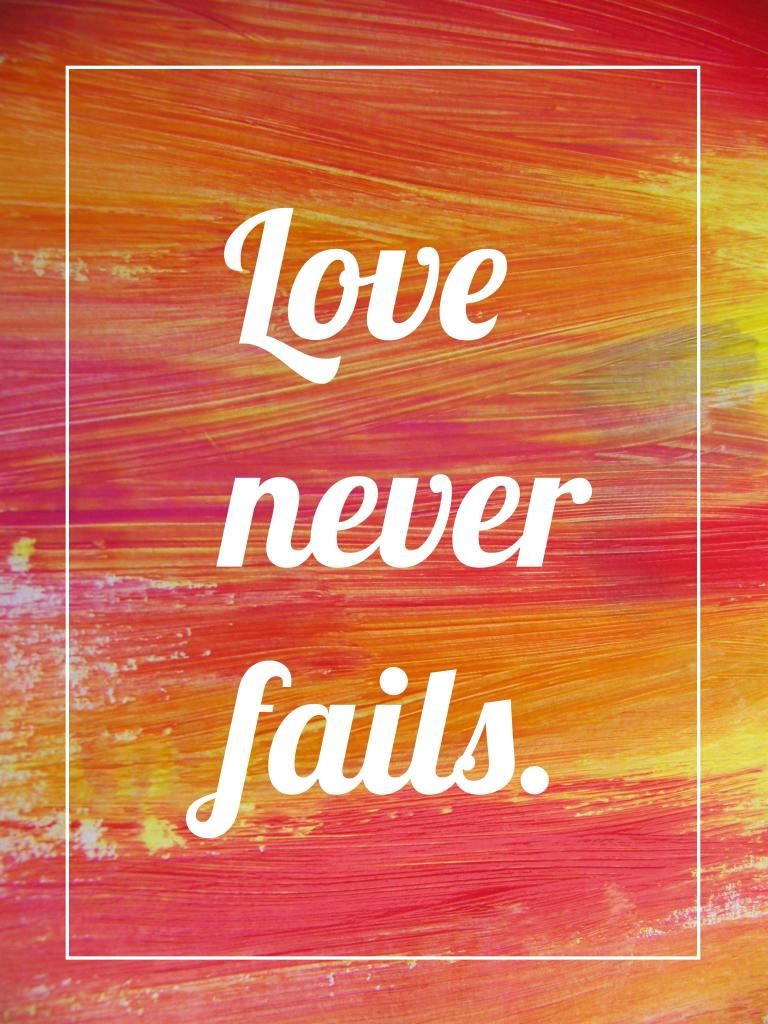 If you're also reading along I'd love to hear what spoke to you about this week's readings. If you're not reading along please feel free to join in with us this month as we study the book of Exodus!