So on Friday I mentioned that I had a date night planned that night and that I was keeping the details of the date a secret from my husband. So now that the date is completed I can share with you all the details of our mystery date.
I was really excited about our evening and decided to dress up. I felt this deviation from my norm of always wearing jeans deserved documenting.
Our first stop for our date night was dinner. We tried a place we had never been before called Pub Bricco. We both enjoyed our dinners very much. It was not a huge menu but many of the choices were appealing and it was much better than your average pub fare. We split the mahi tacos as an appetizer, I had the shrimp and scallop risotto and he had calamari and half an antipasto salad. We were both pleased with our choices.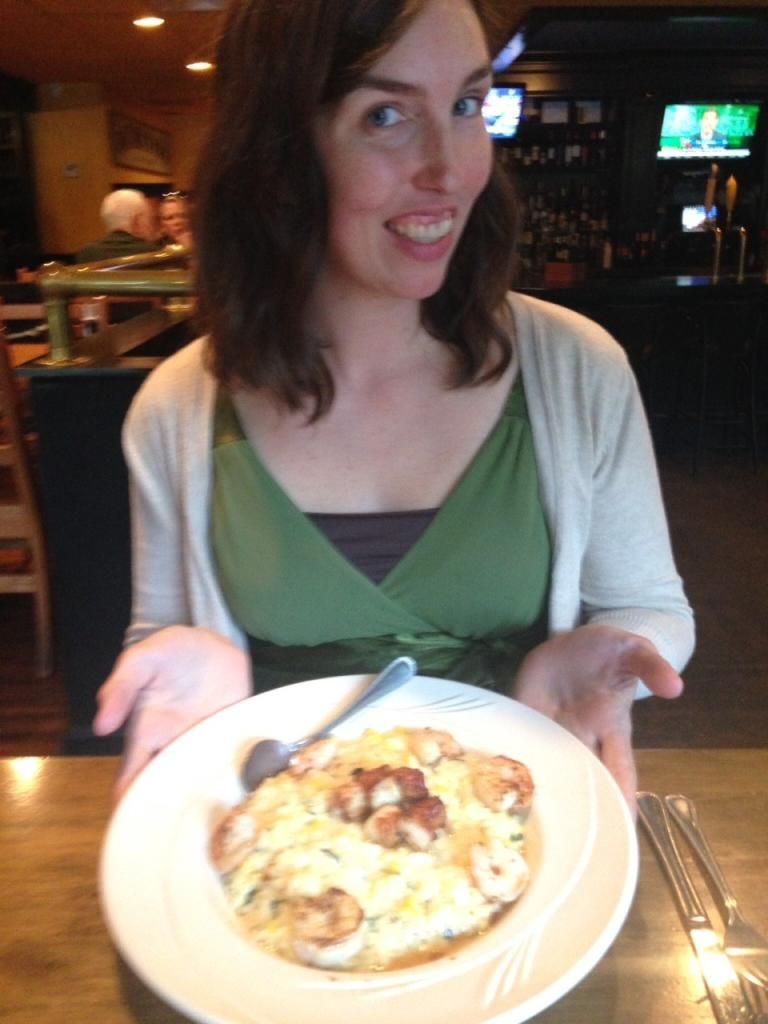 We had a little time to kill after dinner so we stopped in a a store to browse clothing. Then it was back into the car to the main event. I don't know my way around Akron super well so I had put our destination into the GPS. So a few miles before we arrived, he saw that we were headed to Stan Hywet Hall. So we chatted for a minute about how much fun it was going to be to tour the house. As we pulled into the parking area an attendant asked "Are you here for "Murder in the Mansion"? It was then that I laughed and told my husband that we were there for a murder mystery show. We snapped a few photos before going in because photography is not permitted in the majority of the house.
For the first act we were in the music room. The premise of the evening was that we were all there for a lottery to win tickets to Egypt followed by a lecture by an Egyptologist. As the winners were being announced, one of them, Dr. Perfect, was shot. The other characters were led away to various rooms of the house where they were to wait for the police to come and question them. We (the audience) were then split into groups and guided through the house, stopping in those rooms to question the characters. After speaking to all of the characters we were led to the gymnasium where the narrator of the evening revealed who the killer was.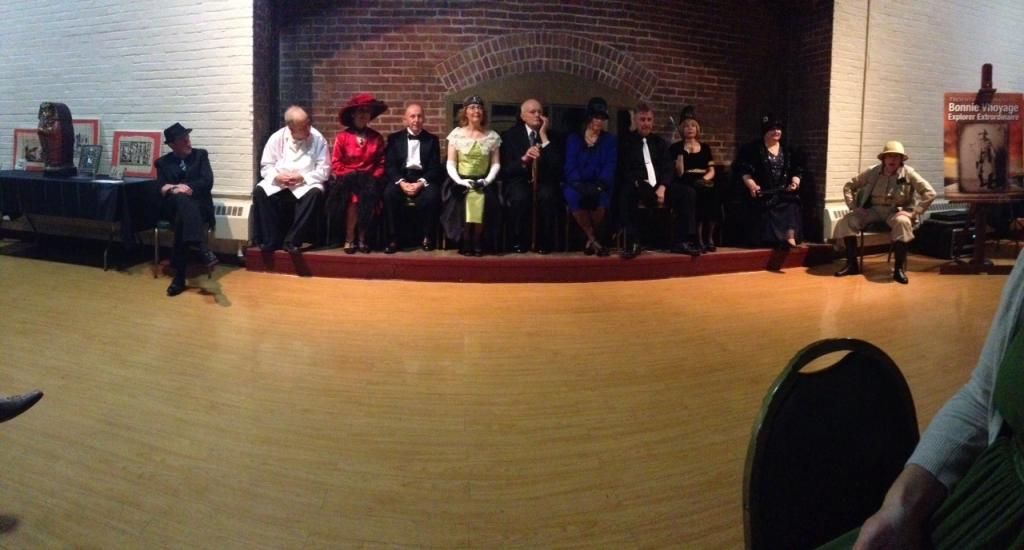 We had a great time. I'm not sure it's something everyone would enjoy, but we had a great time. As we were being led from room to room to question the suspects we were able to see many areas of the home, which was great because I had never been there before. It really was just a taste of the home though, so I am looking forward to going back during the day sometime to be able to take a slower tour and really take in everything.
Photography was allowed in the basement gymnasium so I took advantage and snapped a few with the suspects.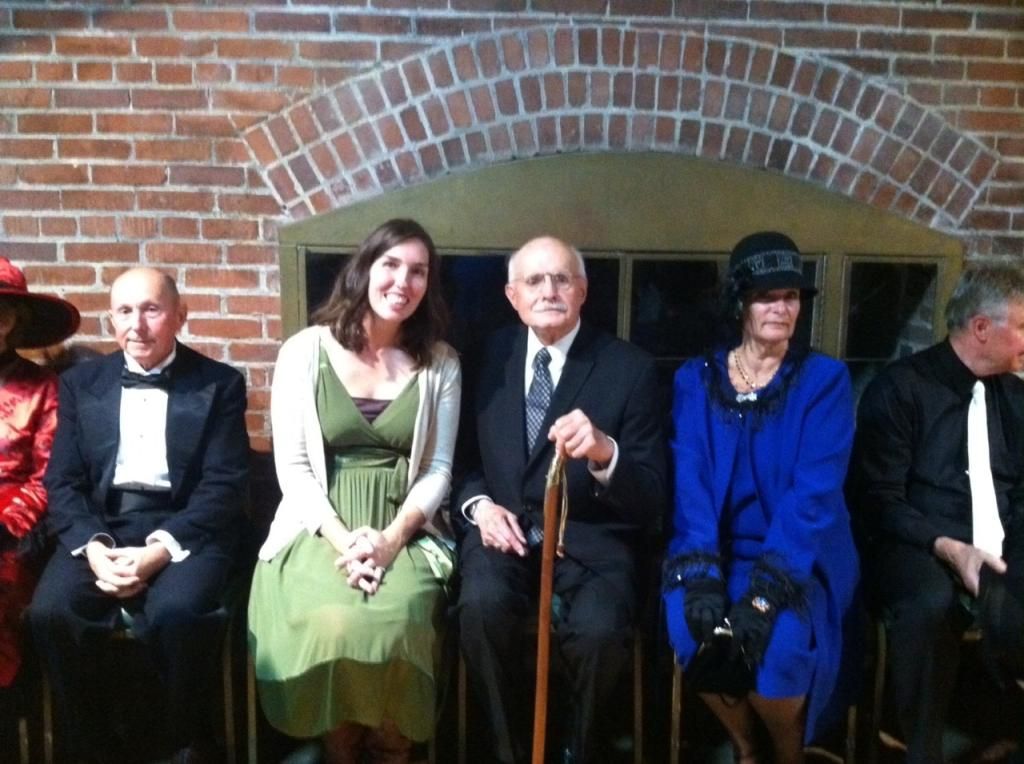 If you are local to the Akron area and would be interested in Murder in the Mansion I have a few recommendations:
The event does sell out well in advance, so get your tickets early.
There is a lot of walking through the house and standing involved, so keep that in mind. Ladies, don't wear crazy high heels.
The refreshments at the end are very light, so eat dinner before going.
Get there a little early. They close the gates before the event starts so if you get there late, you might not be able to get there at all.