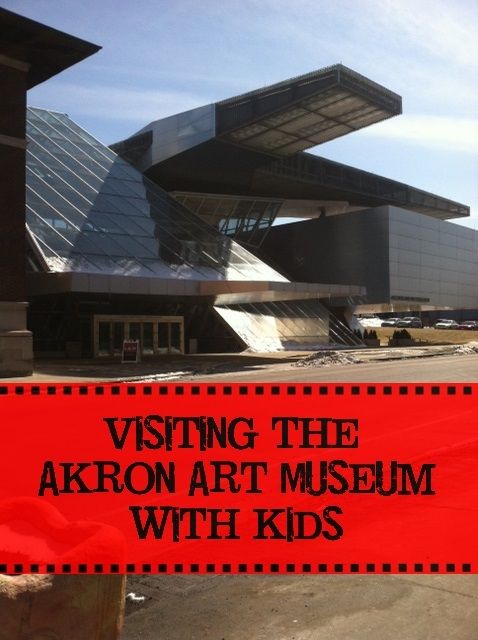 We have lived in Northeast Ohio for nearly 5 years and while I have done a little exploring, there is so much that I have not done. I was a little appalled when I was making my Spring bucket list of things to do with my son and I realized that I have not been to any of the museums in the area. None of the ones in Cleveland, none in Akron, not any of the ones in between. So we are going to change that this Spring and make more of an effort to get out into our community.
This past Thursday we went to the Akron Art Museum. Locals, did you know that the museum offers free admission on Thursdays?
Now, you do have to pay for parking (unless you are a museum member). There is a parking garage directly across the street from the museum. It's free for the first hour, then $1 per each additional half hour. The parking garage does NOT take debit or credit cards, so be prepared and bring some cash.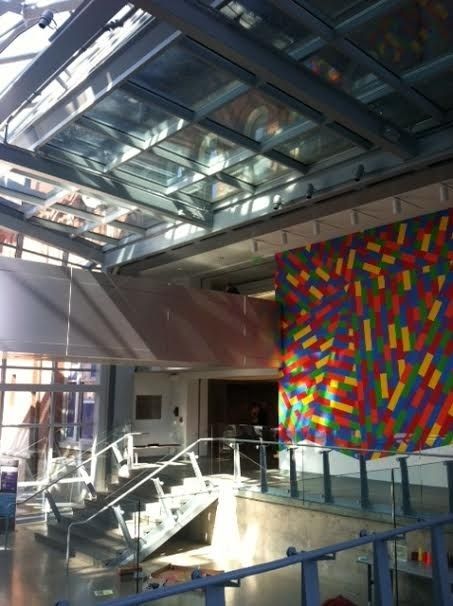 I decided to take my two sons (1 infant & 1 preschooler) last Thursday in order to get out, stretch our legs, and soak in some culture. The museum houses modern and contemporary art. It was not huge by any means, but it was about the size that I expected. They had a special program for kids that day, centering around textile art. They are offering kids programs throughout the year geared toward a variety of ages. We arrived near the tail end of this event, so we elected to explore the museum on our own. Perhaps we will be able to take part in one of these Creative Playdates in the future if I'm able to get us out the door earlier.
The museum has a variety of modern art and we spent some time walking through the galleries chatting about the paintings and sculptures. I have to say, my son who is a very active three year old did very well with walking through all the galleries nicely. He didn't even try to touch anything. I was a little shocked, as this was our first time in a museum and I only told him not to touch anything once, at the beginning of our visit.
Beyond the typical art they had an area geared towards creative activities for kids. Since many of the kids visiting the museum were participating in the Creative Playdate program, we had this area mostly to ourselves.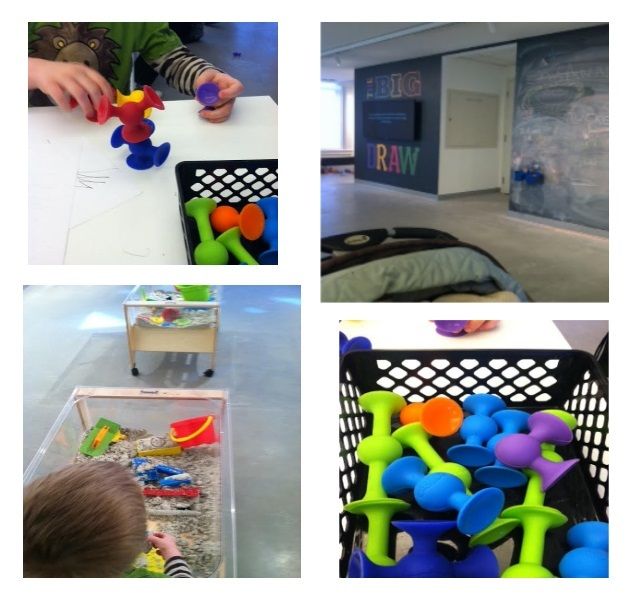 By far my son's favorite was the sand room. The room was designed as a little bit of beach paradise for those of us craving summer sunshine here in snowy Ohio. He had a blast digging to his heart's content. Each tub was filled with moon sand and a bunch of tools for creating sandcastles or whatever else he imagined.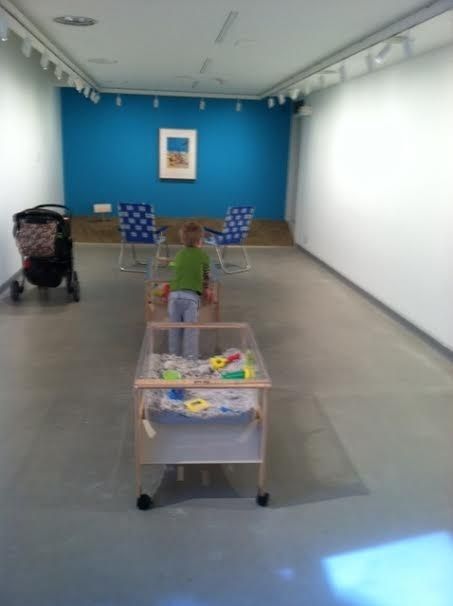 A couple of things to note if you are going to visit with your kids:
Check the website for their special events geared at kids as they offer some great ones.
The museum is stroller accessible.
On Mondays and Tuesdays they are closed. They also close some holidays, so check the calendar on their website.
Remember to bring cash for your parking!
It was a very successful outing for us. The museum staff were very friendly and helpful, even when I accidentally went up the wrong elevator and wound up in the museum offices. My 3 year old and I enjoyed exploring the various galleries and the baby enjoyed being pushed around in the stroller. Here in Northeast Ohio winter is long and it's nice to have this little museum in the mix of places that we can visit when we need to get out of the house.