Need something to keep your kids busy next week while you're cooking up a storm or driving over the river and through the woods to Grandma's house? There are some amazing Thanksgiving printables out there that can help keep them busy and I'm sharing a few with you today.
[1] Thanksgiving Coloring Pages
Gift of Curiosity has 9 free printable coloring pages that your kiddos will love to color.
[2] Fall Puzzles
Gym Craft Laundry has some really cute fall puzzles. Just print them out, cut, and let your kids have fun with them. I would recommend printing them out on cardstock just to make them a little sturdier.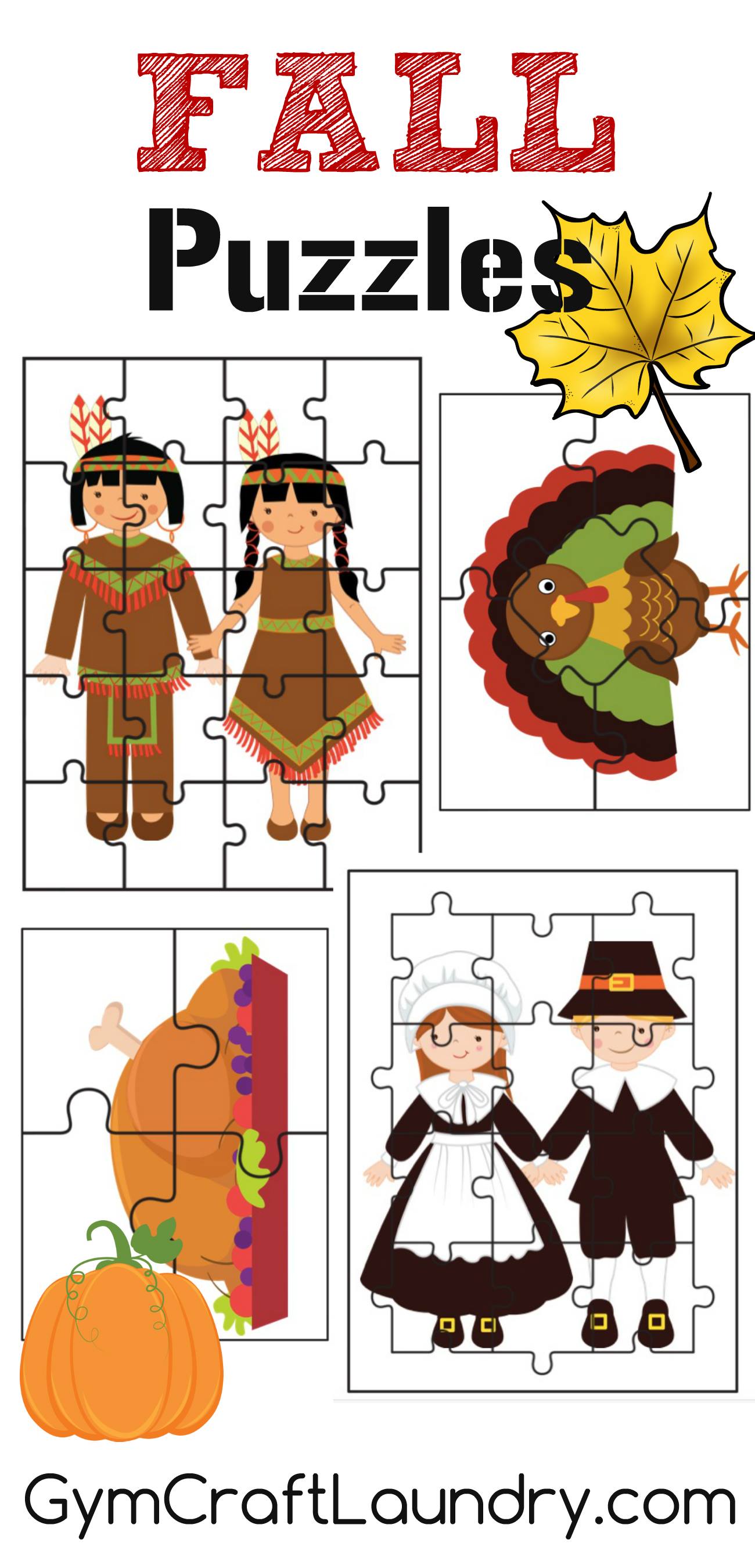 [3] Thanksgiving Doodle Coloring Pages
1 plus 1 plus 1 equals 1 has these really cute doodle coloring pages that I kind of want to print off for myself. Just for me. But I'm sure my kids will see me coloring them and want their own.
[4] Placemat, Games, Puzzles, & More
Happy and Blessed Home has an amazing 30 page pack of kids' activities.
[5] I Spy
Life Over C's has a really cute Thanksgiving I Spy game. You do have to subscribe to the site to get this one, but it is free.
[6] Thanksgiving ABC Find & Color
I love these ABC letter printables from 3 Dinosaurs.
[7] Thankful Alphabet List
I really love Natural Beach Living's "I am thankful" printable. I love the idea of challenging kids to think of things that they are thankful for that begin with each letter.
[8] Thanksgiving Tracing
I like how Tot School's Thanksgiving Word and Picture Tracing focuses on tracing and then kids can color the pictures as well.
[9] Bible Verse Coloring
1 plus 1 plus 1 equals one has a great group of Thanksgiving Bible Verse coloring sheets.
[10]Thanksgiving Activity Pack
Play Dough & Popsicles has a cute Thanksgiving activity pack. I especially like the Color by Number turkey.
So what do your kids like to do while you are cooking? The parade is usually a favorite around here.
Want more Thanksgiving fun? Try some of these books you can find at the library or online: