Three years ago at Christmas I was 9 months pregnant with my first born. Many a person jovially asked me if I felt a special kinship to Mary, the mother of Jesus because I was so great with child at Christmas time. I have to admit, that joke did get old. And honestly, I was much more focused on the fact that I was so great with child and wanted more than anything for him to hurry up and come. A bit selfish, I know, and not really a spiritual focus for that season, but that's honestly where I was.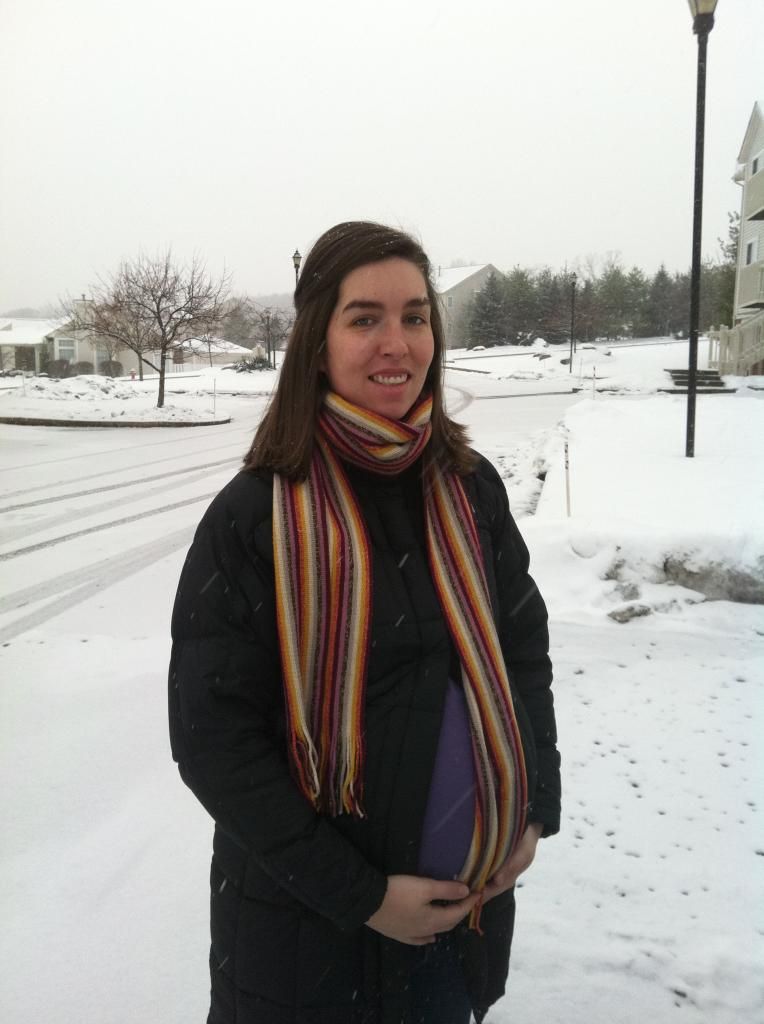 For the past few weeks my thoughts have turned to Mary more and more frequently. She isn't typically focused in on during Easter, like she is at Christmas, but she is there. God has really laid Mary's experience on my heart as I've watched other mothers around me go through some intense suffering lately. A friend recently had a miscarriage, an acquaintance has found out that her son has a terminal illness, and another friend recently opened up about the loss of her son a few years ago. Hearing these stories brings many a tear to my eye and makes me feel a little weak in the knees. I mourn along with these women, but I also thank God that I have my babies and I beg Him not to take them away.
Recently I have had so many experiences with these stories of mothers losing their babies and read a few amazing blog posts by mothers who have lost babies that I started to feel a sense of dread and foreboding, as though something awful was about to happen to my own children. I prayed to God, telling him that I just couldn't handle it and also thanked him that they had been so safe thus far. I talked through these feelings with my husband and he helped me to see things in a different light. He suggested that perhaps all these stories were not meant to be some sort of warning that something was about to happen, but rather that they were meant to bring light to a new aspect of the Easter story- Mary's loss of her son.
In my Christian walk I have thought about the story of Easter many times over, and yet somehow I never really stopped to reflect on Mary. I think as Christians we often focus in on Christ's sufferings both physically and spiritually in His separation from God. Rightly so, we also put a lot of emphasis on God sacrificing His Son. Without this sacrifice there is no salvation.
But Mary watched her Son be killed too.
As a mother I can say, without a moment of hesitation that I would lay down my life for my sons. And to watch one of them not just die but be killed… I don't know how my heart would handle it.
And while we often forget Mary was even there, there is One who did not forget- her Son, Jesus.
"Near the cross of Jesus stood his mother, his mother's sister, Mary the wife of Clopas, and Mary Magdalene. When Jesus saw his mother there, and the disciple whom he loved standing nearby, he said to her, "Woman, here is your son," and to the disciple, "Here is your mother." From that time on, this disciple took her into his home."- John 19:25-27
Jesus knew what her mother heart was going through. He knew that in her pain and suffering that she would need to be taken care of. I love that. I love that God is there with us in our suffering. He knows that we need to be taken care of.
They say that to have a child is to forever have your heart walking around outside of you. I don't know what all we will have to walk through in this life as a family and at times I worry that something tragic could happen to my boys… but the sense of dread that I felt these past few weeks is lifting. I know that God sees me and my mama-heart. And He will be there.
And I get it more, this Easter story. I am humbled by my simplistic view of it, but I feel that my God is using these other stories of loss to challenge to look more deeply into the Easter story. To feel more deeply how He gave up His Son for me. To be thankful that He loved me so much. To feel loved so much. And to reflect on all these truths with a grateful heart as I snuggle up with my little ones and take advantage of every minute He has given me to spend with them.
Linking up with Rachel @ Whimsical Wednesdays and Joan @ Sharing His Beauty.