Happiest of Fridays to you all! This week feels like it has been really long for some reason, but Friday is finally here! Here's some things I'm loving this week:
1. Spring Wreath
I was in a crafty mood this week so I was able to work on a few projects and even finish one- this wreath! Now I just need to get around to hanging it. I'll be sure to post details once I do.
2. Future Flowers
I picked up these seeds and this little planter this week. One of the items on my Spring Bucket List is to plant some seeds with my 3 year old son and teach him all about plant growth. He loves our garden outside and he's pretty excited about being able to plant his own little "garden" too.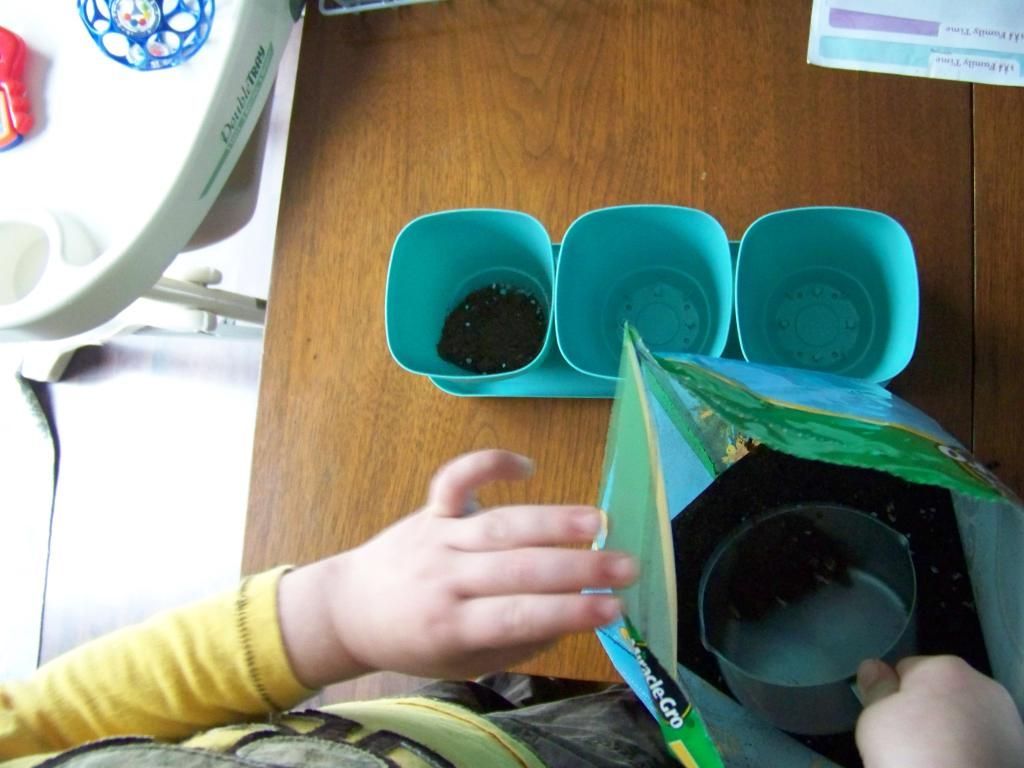 3. Tearing Down Walls
Work continues on the bathroom. This is going to be a long project, but I'm rejoicing in each step forward. We started tearing into that weird little wall that separates the toilet from the vanity area. Feels weird to be busting into a wall, and after talking over that little pipe in there last night we have decided that unfortunately this wall is going to have to stay. So now we have to fix that area of drywall, but there are so many other areas of drywall to be fixed in this bathroom that this really isn't a huge deal.
4. Praying for Boys
I was so excited to get this book in the mail this week! I just started it, and I'm loving it.
5. Free Paint
I have a free subscription to a few magazines and Lowes puts these coupons for free paint samples for each season inside some of the home improvement ones. I redeemed one of them this week for a free sample of "New Avocado". I'm not sure what I'm going to do with it yet, but I like to use these for little DIY projects so when I get a coupon I go and pick out a new color. Green is a hard color for me, so we will see how this dries but I think I'll like it.

I'm linking up again with the lovely ladies of Five on Friday. Don't forget to check out a. liz adventures, carolinacharm, hello! happiness, the good life blog, and all the other lovely bloggers linking up.