This winter has been dragging on long enough. I'm sure most of you agree. Due to the crazy low temperatures I've been spending some time doing some online shopping and daydreaming about Spring. Here's a few things I'm excited about:
1. Dresses
Sure, I wear dresses in the winter but they are heavy sweater dresses or dresses that I layer up with cardigans and tights. Nothing says Spring quite like a nice, flowy, non-sweater dress.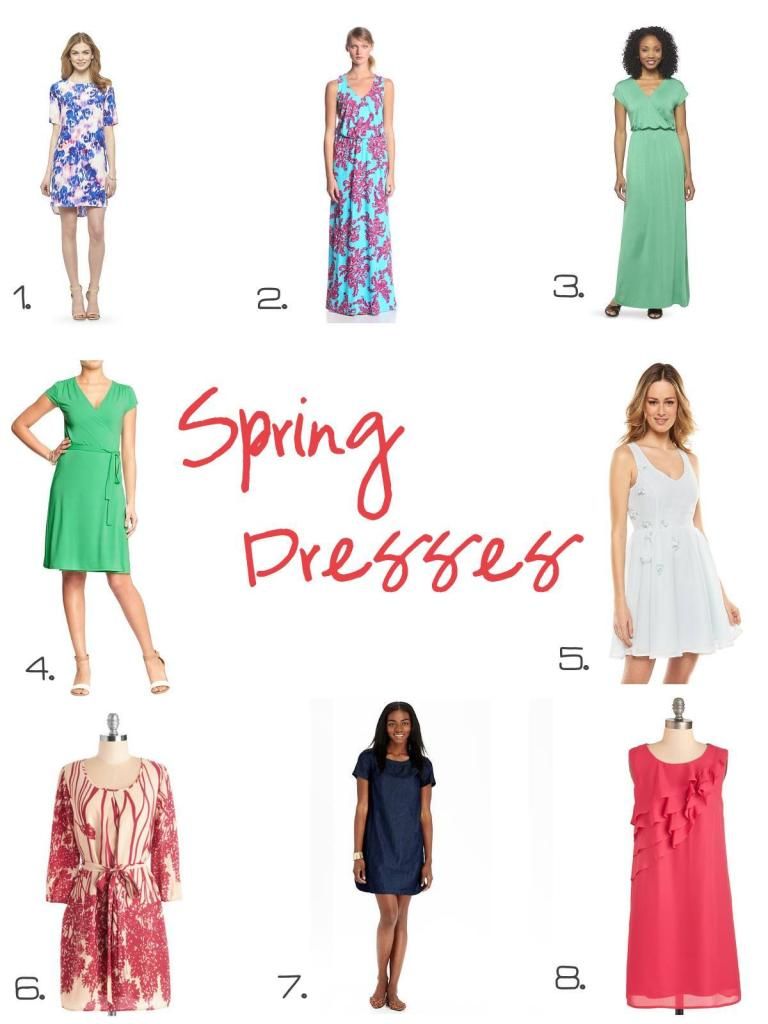 1. Target // 2. Amazon
// 3. Target // 4. Old Navy // 5. Kohls // 6. Modcloth // 7. Old Navy // 8. Modcloth
2. Tops
Won't it be nice to wear just one or two tops instead of like 5?
1. Target // 2. Anthropologie // 3. Target // 4. Modcloth // 5. Target // 6. Target // 7. Amazon
// 8. Modcloth
3. Bottoms
I love capris and ankle length pants, so spring is always exciting. This year I think I'm going to branch out and try putting more color on the bottom instead of playing so safe with neutrals. Next year I might even go so far as to try more print on the bottom. Not likely, but I like to make myself try to get out of my comfort zone some.
1. Target // 2. Amazon
// 3. Target // 4. Amazon
// 5. Amazon
// 6. Old Navy // 7. Gap // 8. Old Navy
4. Shoes
I love my boots but I also love a good ballet flat and when the weather is warm enough I live in sandals. Time to put away the boots! And yes, I do already own the Sperrys below but I may get them in a the lighter color in the picture because they are the perfect comfy on-the go shoe for me.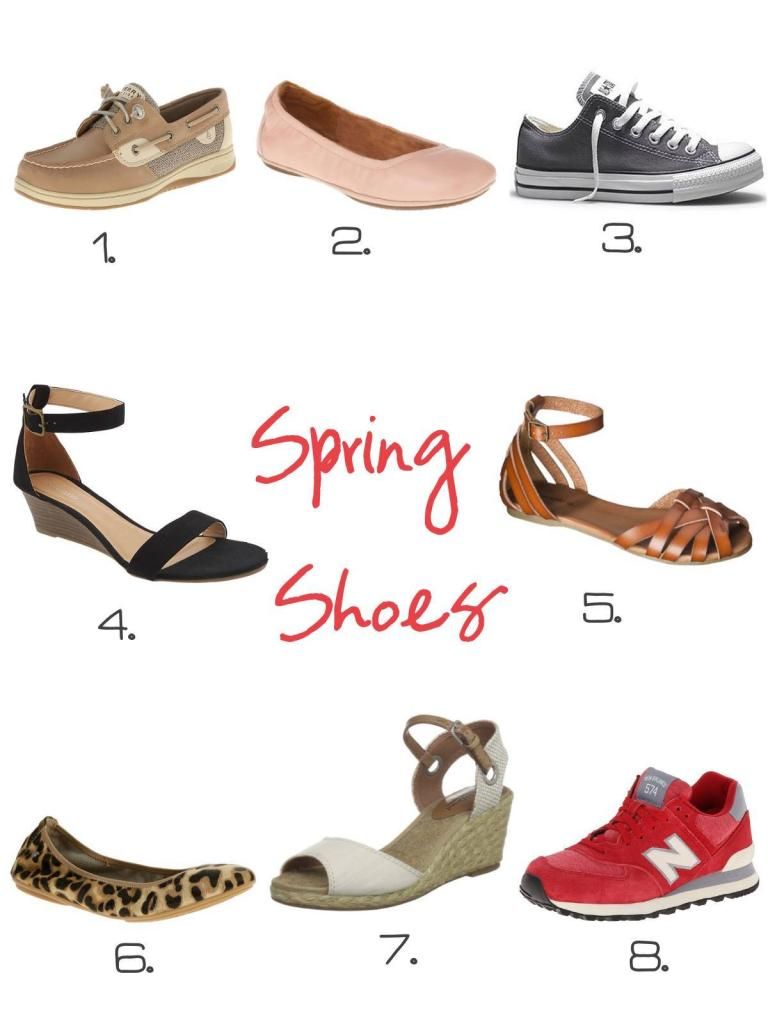 1. Sperrys // 2. Clarks // 3.Converse // 4. Old Navy // 5. Target // 6. Hush Puppies // 7. Lucky // 8. New Balance
5. Jewelry & Other Accessories
I don't tend to wear a ton of jewelry in the winter because I wear a lot of scarves, so it's fun to bring out the jewelry again. And yes, yes, that is a diaper bag. If I have to be my children's pack-mule then I might as well have a cute bag. Well, at least until someone ruins it with jam.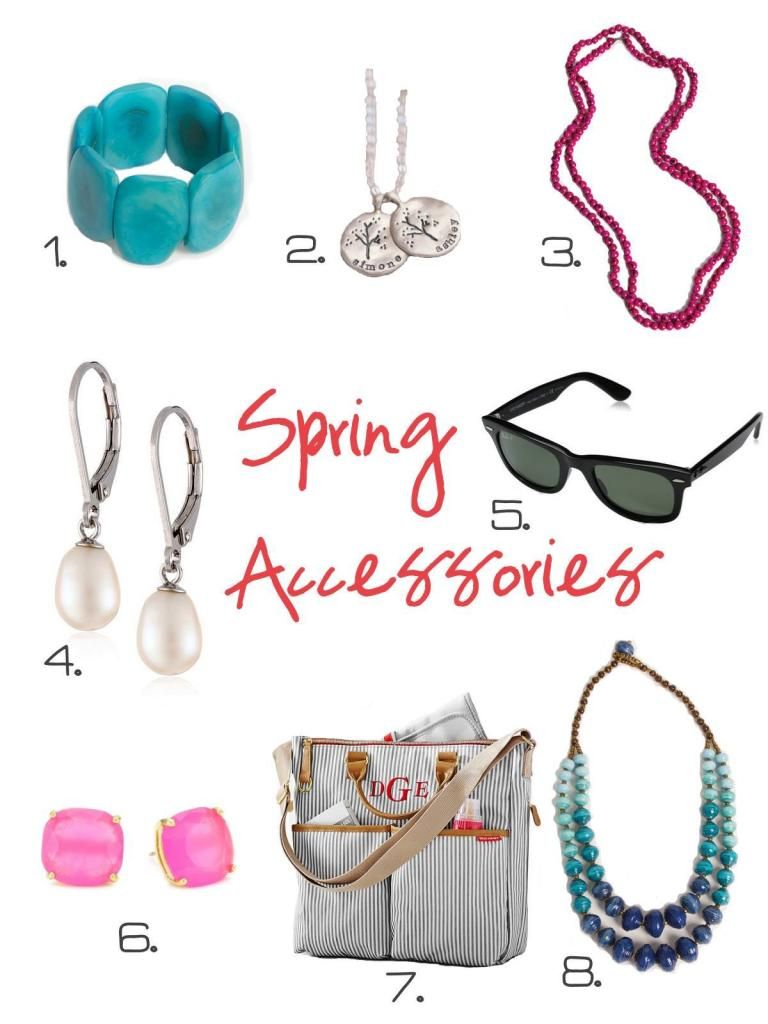 1. Noonday Collection // 2. Lisa Leonard // 3. Noonday Collection // 4. Amazon
// 5. Amazon
// 6. Amazon
// 7. Pottery Barn kids // 8. Noonday Collection
Have spring-fever like me? What has been catching your eye lately?
If you want more you can see what I was into in last year's Spring Favorites post.
I'm linking up with: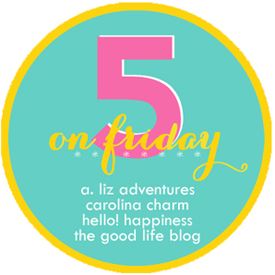 (Please note: Some of the links in this post are affiliate links, which means that if you click on a link and make a purchase I will receive a small commission. Thank you for supporting the blog! Read my disclosure policy here.)