Happy Friday everyone! We've got some Halloween celebrations coming this weekend and our son A is so excited that I'm really looking forward to watching him enjoy it all. I hope you all have some fun in store for the weekend as well. Here's my five:
1. Healthy Mama (in progress)
Slowly but slowly I'm getting the weight off from my last pregnancy. My son is a little over a year old, but I am a firm believer that it's never too later to get healthier. I share my progress and what works for me each Wednesday. Please feel free to link up any posts you might have about steps you might be taking toward becoming healthier, healthy recipes, posts about exercise, etc.
2. Couch to 5K
As a part of my efforts to get healthier and lose some weight I've begun running again. I'm working my way through the Couch to 5K program, which involves intervals of running and walking as you build your endurance and slowly work your way to running a 5K. When it's raining I stay in and work out on the elliptical, but a couple times a week I'm able to get out and run.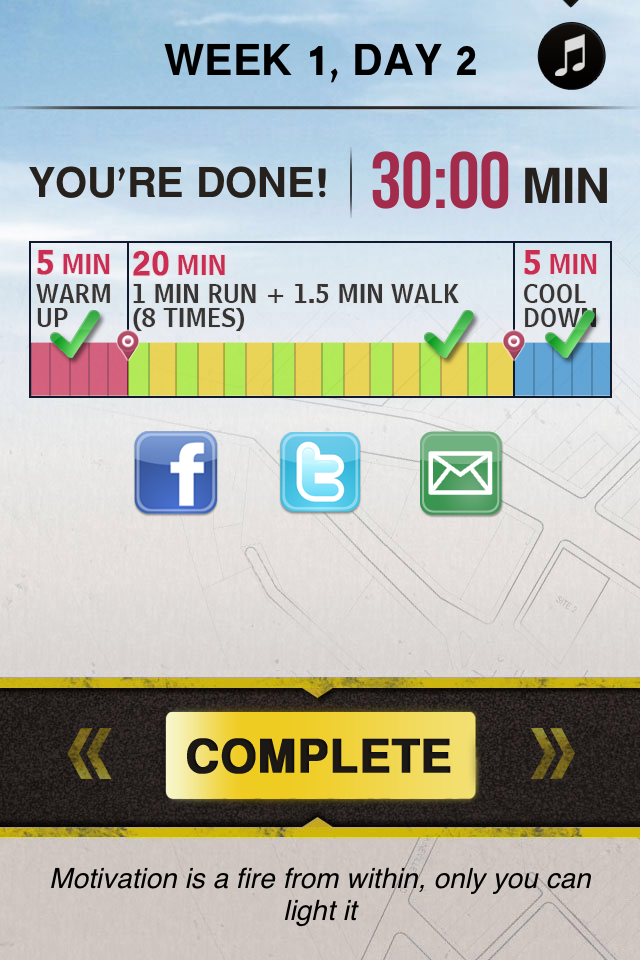 3. Teething Troubles
Baby S is working on some molars right now and he's been plum miserable. One of the few times he is happy is when I put him in his stroller and walk him around the neighborhood, so we've been spending quite a bit of time doing that. The evenings are particularly awful, so any night that it isn't raining you can find me strolling him around the neighborhood, getting my run in. This too shall pass, right? In the mean time I'll take the the opportunity to get in my exercise and enjoy the Fall scenery.
4. Mama Time
On Saturday afternoon my husband threw me the keys and sent me out for some much needed solo shopping time. I got to try on clothes without two little kids climbing all over the dressing room. It was glorious. In addition to a few new clothes I came home with this pie plate. Makes me want to do some baking this weekend!
5. Halloween Weekend
We're ready! The costumes are finally done. I showed you the spider I made for A on Tuesday and I'll reveal baby S's skunk costume on Monday. I just finished the skunk costume last night which is fantastic since trick or treat is this Sunday night for our town. Nothing like some good old procrastination, but they are done.
I'm linking up with these Friday Link-ups: