Hello Friday! What a week! So I've had this lingering cough for some time now and I finally had had it and went to the doctor on Tuesday and I found out I have pneumonia. So this week I've been trying to rest and hopefully soon the antibiotics will take care of everything and I will feel normal again. I'm happy it's Friday and I'm sure you all are too. Here's what I'm lovin this Friday!
1. New Hair!
I got it cut last week but I'm still in hair heaven. Due to the massive postpartum hair loss I suffered after having Baby S my hair has been rather limp and so I thought it was time to go short again. I was worried it might be bad like when I had short hair before but clearly my stylist knew what she was doing and my hair is behaving… which clearly inspired me to take a selfie in the boys bathroom and post it to Instagram.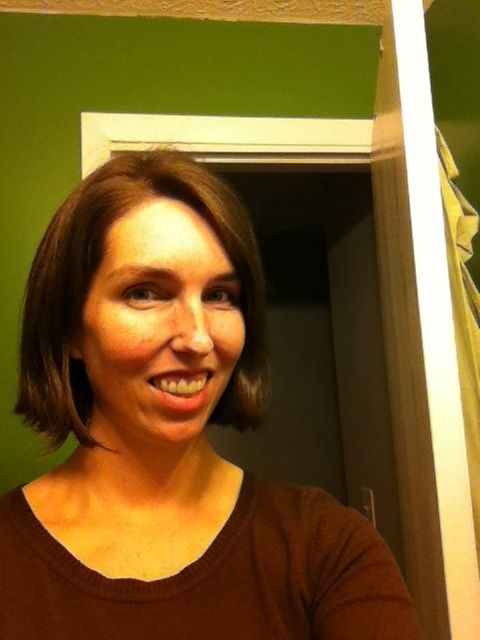 2. Horse Pills
You know, I don't love that my antibiotics are giant horse pills and have a metal aftertaste but if they are going to make me feel better then I'm going to choose to be thankful for them.

3. Organizing
The toys are multiplying, people. And it's time for some organization. But it's also January and I'm trying not to do it on the cheap. So I made some storage boxes by covering cardboard boxes with fabric and I'm going to build a console table with cubbies out of some scrap wood. The console table will go in our living room behind our loveseat. I'll share more about the storage boxes this coming week.
4. Planning
I love this time of year, all the newness of a fresh start. I'm planning through what I want to do this year and I've also got Christmas on my mind. Next Christmas, mind you. With the busyness of building the boys' play kitchen I felt rather rushed about making other gifts and did not make all the gifts that I intended to make for others. So I'm planning on working on some of these DIY gifts in the next month or two so that I can savor the season a little more this coming Christmas. I already have a few things in mind, like a DIY version of this wooden paper tray from Target.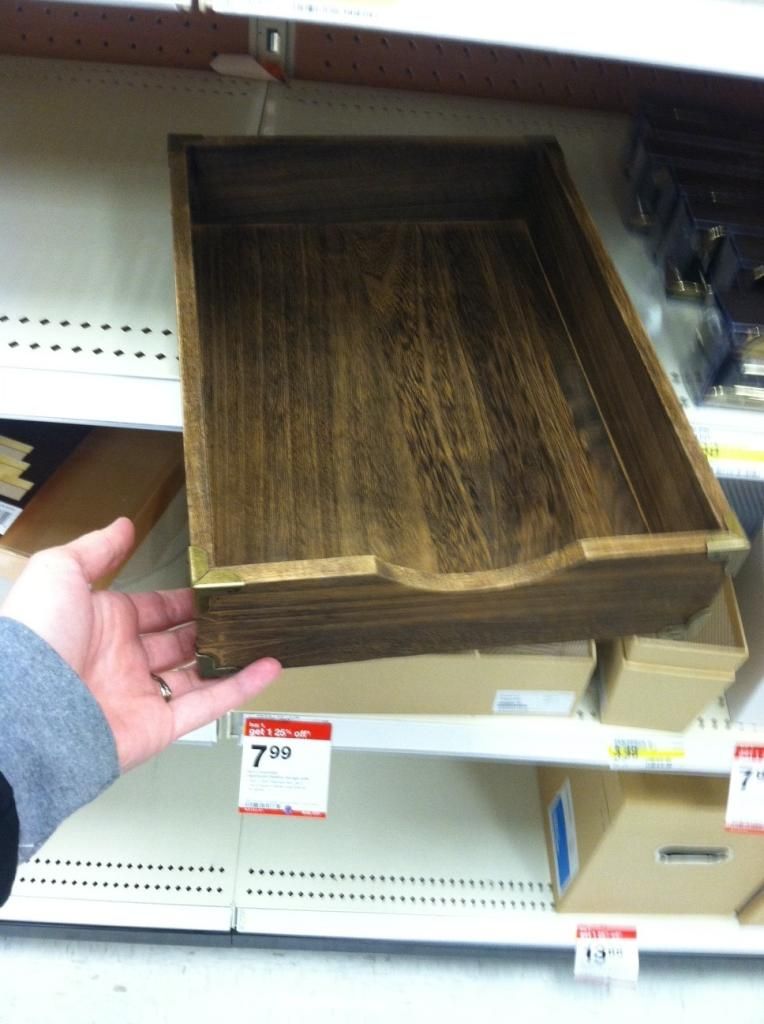 5. Four
Four years. I cannot believe that we have been blessed with son A for so long. The word blessed doesn't even seem adequate to describe how life has been. He has turned my life upside down in the best ways and God has taught and blessed me so much through him.
I hope you all have had a wonderful week and a fantastic weekend! And I hope it's warm where you are too 🙂
I'm linking up with these Friday Link-ups: