Happiest of Fridays to you all! This morning I'm sharing a few of my favorite things. You know, like raindrops on roses and whiskers on kittens. Except not. Here's what I'm loving this week:
[one] Easy Cinnamon Roll Coffee Cake

I made this Cinnamon Roll Coffee Cake for my mom's group yesterday and I thought it was delicious. I mean, I have been dieting so anything sweet tastes like phenomenal but I think it's a really great recipe and it was super easy.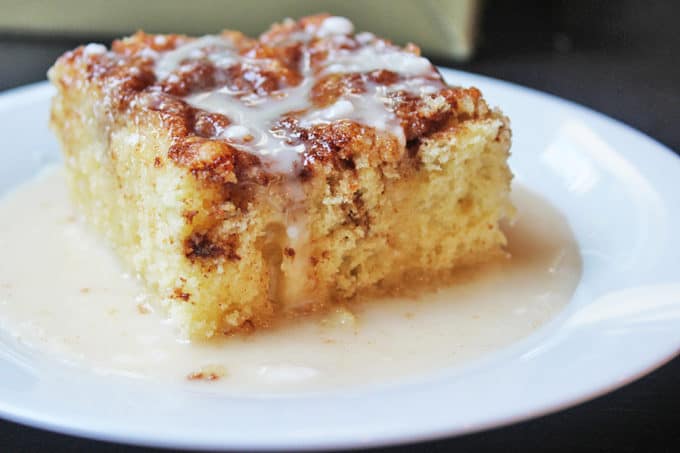 [two] New Clothes from Orvis

I recently had the opportunity to refresh my spring wardrobe with a few new items from Orvis and I chose 3 pieces that I feel like are essentials for chasing kids around the playground and walking the trails. My boys and I spend 90% of our time in the spring and summer outside so all of these pieces will help me do that while not looking like the hot mess express. Be sure to check out my post tomorrow to see my picks. You will also get a coupon code and a chance to win $100 to Orvis.
[three] Playground

Speaking of the playground we were able to make it out to the playground one afternoon this week despite the copious amounts of rain. I love playground season.
[four] Coffee Talk

Well, I actually had tea but I met a friend at a coffee shop last night and it was so good to get out. We probably could have talked for much longer but the snow was coming down and I have a dentist appointment this morning. Ugh.
[five] Soup

I've been watching what I eat lately and one of my quick go-tos has been soup. It's just too much effort to make anything else for lunch so this is helping me stay on track. My favorite this week was Tomato Florentine with Italian Sausage.

Have a great weekend!
Linking up with: