Happy Friday! It's actually beginning to feel like spring here and I am so excited about this weekend. Here is what I am loving this week:
New Camera
I got a new camera for the blog and I love it!!! My old one was acting up a bit and I decided that it was time to upgrade. I bought the old one 6 years ago refurbished and it helped me improve the blog so much. I still have a long ways to go with my photography skills but I'm excited to learn this new camera and have it help me on that journey. I decided to go with a Nikon D5600 since my last one was a Nikon and I loved it so much.
Baby Plant
Ok, so this is not a real plant but I absolutely love this little pop of greenery, even if it is fake. I grabbed the plant and container on a trip to IKEA this past weekend and I'm amazed at how much I like this. It doesn't look fake unless you are up close to it. The combo was like $7 for the two of them. I popped it on the fireplace mantle and it's a nice little bit of something organic that I don't have to try to keep alive. That's a win for me.
The Secrets of Sulfur Springs
My tween and I started watching this on Disney+ this week. I love a good mystery and he does too so this is a fun show for us to watch together. We are only a couple of episodes in but so far I like it. It's a fun little mystery and not too intense for tweens. I also love that it's not over the top cheesy like some of the Disney channel shows for kids used to be.
The Ultimate Utility Jacket
I don't have a picture of me in this because I forgot to make my family take one of me, but you will have to trust me on this one… This jacket from Target is a fantastic utility jacket. It's LINED. FULLY lined. I have the green color and it's a good shade of olive. It's slightly oversized and has both a zipper and buttons so you can wear it either way.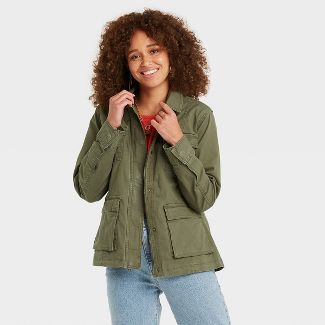 Upcoming Projects
I always have a bunch of new project ideas running around in my head. This week I finally bought the supplies to make something that I have wanted to make for a couple of years but just never got around to. I'll be sharing this project this coming week and while I don't have the whole thing figure out I am super excited to get to it.
Hope you all have a great weekend!
Linking up with: