Good morning! Today I'm linking up with the lovely ladies of Five on Friday again. Don't forget to check out a. liz adventures, carolinacharm, hello! happiness, the good life blog, and all the other lovely bloggers linking up. This week I thought it would be fun to focus on Spring fashion. It is still snowy and cold here, so I am sick of bulky layers and looking forward to Spring. Maybe you are too.
1. Dresses
Oh, I love the ease of slipping into a light, breezy dress. I actually just ordered the blue one from Old Navy a few days ago. It should be here some time next week!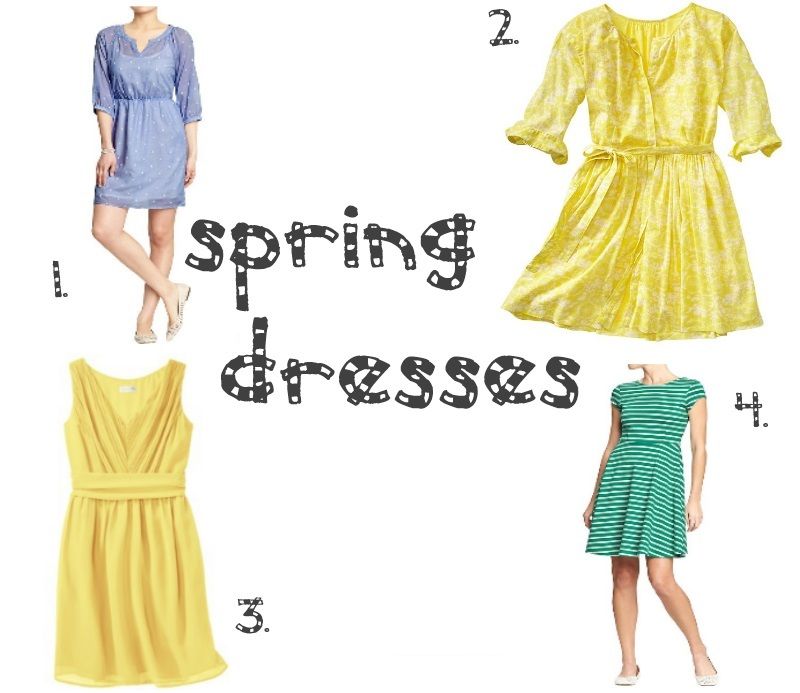 1. Old Navy / 2. Gap / 3. Target / 4. Old Navy
2. Tops
I'm trying to push myself a little beyond the jeans and t-shirt rut that I've been stuck in, so I'm looking to incorporate more variety in my tops this Spring.
1. Target / 2. Old Navy / 3. Banana Republic / 4. Ann Taylor
3. Bottoms
Bring on the capris! We are big fans of the Dick Van Dyke show in our home, and I love Mary Tyler Moore's cute little outfits, especially the capris. Hoping to add a few new pairs to my wardrobe.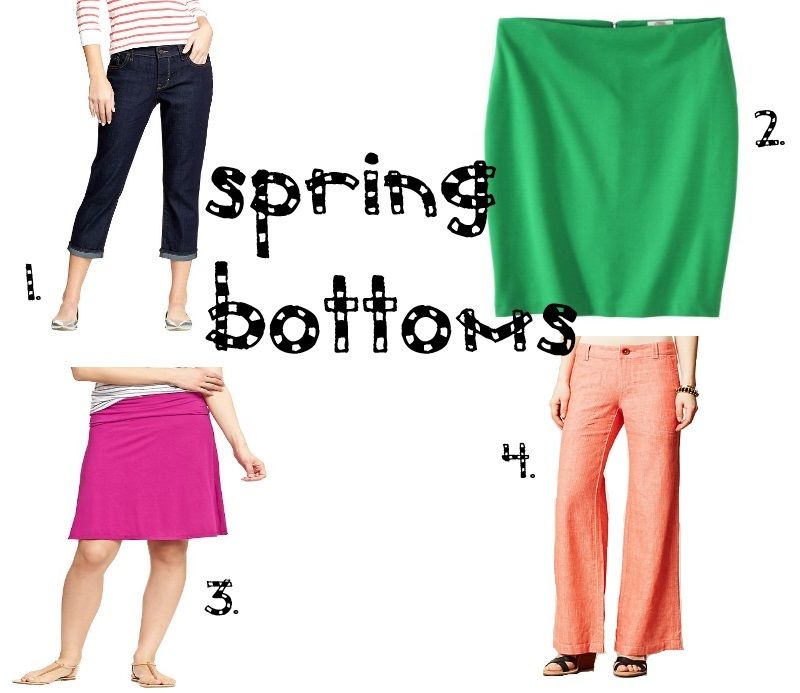 1. Old Navy / 2. Target / 3. Old Navy / 4. Anthropologie
4. Shoes
I'm sick of all the boots and thick socks. Time for shoes that don't require socks! Minus the running shoes.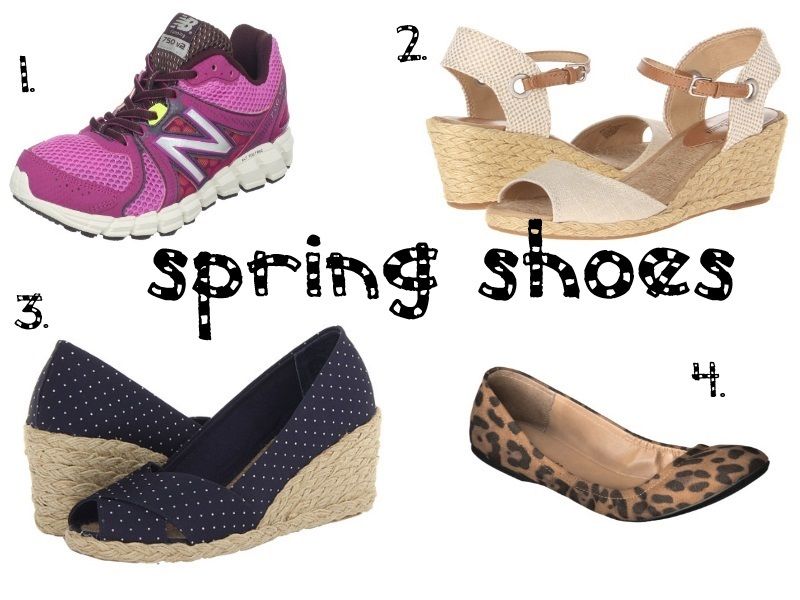 1. Amazon
/ 2. Zappos / 3. Zappos / 4. Target
5. Accessories
I need to round out the list with a few Spring essentials. I break and or loose every pair of sunglasses I ever own, so I need to stock up on a few inexpensive pairs like these. And that diaper bag. I have been drooling over that diaper bag for a few months. But that would mean that I have had 3 diaper bags for just 2 kids… Anyone else go through multiple diaper bags?
1. Amazon
/ 2. Target / 3. Old Navy / 4. Pottery Barn Kids
Have a great weekend! If you're somewhere cold like me, I'm sending you some warm Spring thoughts!
(Please note: Some of the links in this post are affiliate links, which means that if you click on a link and make a purchase I will receive a small commission. Thank you for supporting the blog! Read my disclosure policy here.)